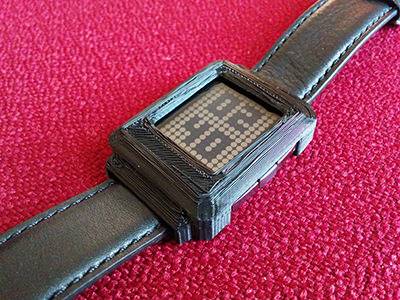 Pebble's long-awaited app store will launch on Monday, February 3, according to a tweet posted late Friday afternoon by Myriam Joire, the company's product evangelist. Joire confirmed to ReadWrite that the store will launch at 10 a.m. Pacific Time on Monday.
The store—formally called the Pebble Appstore—will offer users one destination for smartwatch apps and digital watch faces. Previously, Pebble users had to load software through a more cumbersome process.
The company had previously promised the launch at the end of January.
The official Pebble account followed up with a tweet showing a screenshot of the Yelp app from the store: