My favorite startup in the fast emerging Internet of Things market, London-based Pachube, has been acquired by Woburn, Massachusetts-based LogMeIn. The deal is worth "approximately $15 million in cash," some of it dependent on performance. LogMeIn provides provides cloud-based remote access solutions, such as the remote PC control app Ignition that we wrote about earlier this month. Pachube (pronounced Patch-Bay) is a platform for connecting people and devices to the Internet. The acquisition allows LogMeIn to extend its reach beyond computers, smartphones and tablets to "potentially all Internet-connectable devices." For Pachube, it allows them to scale up its operations.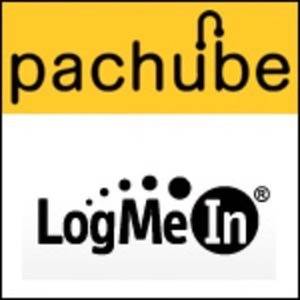 I'm rather surprised that Pachube sold itself so early. Since its founding in 2008, Pachube has aimed to be the leading open development platform for the Internet of Things – and it appeared to be building that out quite nicely. So why didn't it continue to ramp up independently, potentially becoming a much more valuable platform in a few years?
One hint about why Pachube sold now is in the press release: "LogMeIn will absorb approximately $1 million per quarter in ongoing operating costs related to the operation of the Pachube business."
$1 million per quarter in operating costs is a lot of money and it's likely that Pachube was struggling to match it on revenue. According to the press release today, Pachube users send more than seven million datapoints to the service each day. This data comes from sensors, devices and environments. So infrastructure and bandwidth costs would have been not insignificant.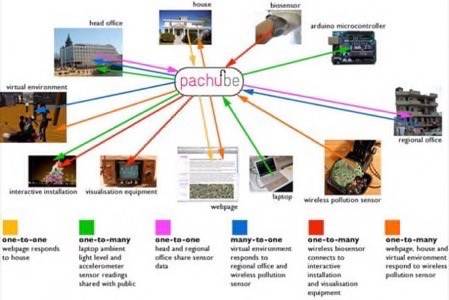 What Was Pachube's Business Model?
Did Pachube have a sufficient business model? It's something we've constantly asked the company about and monitored over time.
We first covered Pachube in May 2009, at which point its business model was still in development. Pro accounts, tools and applications for medium-scale manufacturers and developers, involvement in large-scale urban infrastructure projects and a secret "killer" business model in development were the four things listed at the time.
In October of 2009, I explored Pachube's business model further in an interview with company founder Usman Haque. He explained that Pachube's business model at that point was predicated on the following theory: if you want a free service, then data will be open; but if you want privacy, that's what you will pay for.
"Privacy is the most valuable model," said Usman Haque in October 2009. The company hoped that Pachube users would be willing to pay for privacy features, along with increased bandwidth and other extras.
Update: Usman Haque told ReadWriteWeb after this post was published that the "open data ecosystem" is currently Pachube's main business model focus. I've requested further details.
However, revenue figures were conspicuously absent from the announcement today. It's likely that Pachube never found a great business model that would allow it to continue scaling. Hence, why it sold now, relatively early in its life cycle.
Having said that, I'm happy that the Pachube dream is still alive and will probably flourish inside a bigger company like LogMeIn. At this year's CTIA E-Tech awards, LogMeIn was the winner in the Productivity, Utility and Public Safety section. So it's obviously no technology slouch and will offer a good home for Pachube.
Pachube was one of ReadWriteWeb's top Internet of Things companies of 2009 and 2010, so we want to see it continue to grow and scale. Let us know your thoughts on the acquisition in the comments.