We know that online video continues to grow, but until now we had very little data about how bloggers engage with online video. Thanks to a new report from social media analytics firm Sysomos, we now have very detailed data about the videos being embedded in blogs and which bloggers are using these videos. For this report, Sysomos analyzed over 100 million blog posts and looked at the video-sharing sites being used and compiled a very detailed demographic profile of the bloggers who are embedding videos. Sysomos also released a list of the top 5 most embedded videos of this summer.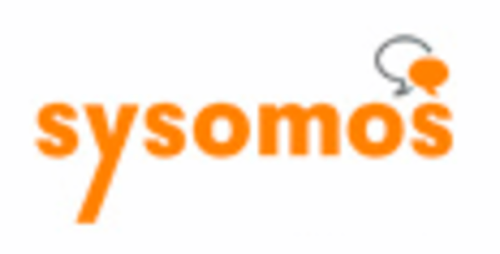 Who Embeds Videos?
Wedding Dances, Dancing Babies and Broken Guitars
Click here to see the top 5 most embedded videos of the summer of 2009.
Bloggers who embed YouTube links tend to be male and young. The most active group of YouTube users is between 25 and 35 years old. Bloggers who embed YouTube videos are mostly male (58%), and Break.com is the most male-dominated video site (885), while MTV attracts more female bloggers (68%).
The most active video embed users live in the US, followed by Brazil, Spain, the UK and Canada. In the US, most of these YouTube users live in California, followed by New York, Texas, Pennsylvania and Florida. The size of these states account for a large chunk of these differences. Connecticut, Alabama and South Carolina come in last.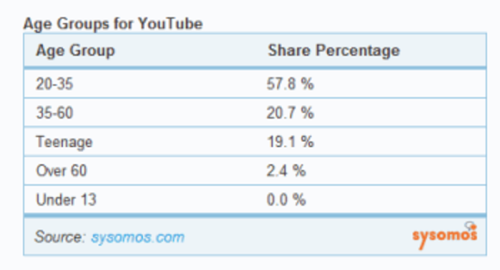 Taking all video-sharing networks into account, the most active bloggers can be found in New York City, followed by Sao Paulo, London, Madrid and Paris.
In Asia, more than 90% of bloggers are younger than 35. In North America, 28% of all bloggers who embed videos are older than 35.

Focus on YouTube
Unsurprisingly, YouTube is the most popular video service in the blogosphere. The site attracts 82% of all embeds and direct links from blogs, followed by Vimeo (8.8%), DailyMotion (4%) and MySpace (1.1%). YouTube's dominance in this market becomes even more apparent when compared to other popular sites like Hulu and MTV. Hulu accounts for only 0.5% of all blog embeds, and MTV is dead last on Sysomos' list with 0.1%.
In Asia, YouTube is even more dominant, accounting for 88.5% of all embeds; and in South America, YouTube leads with an 87.4% market share. Some of these differences can be explained by the fact that some of the services that Sysomos looked at are simply not available in these markets.
More Data
Sysomos' report offers a lot more demographic information than we could highlight in detail, but here are a few more nuggets of interesting information:
The most popular day for embedding videos is Tuesday.
The most popular time is between 11:00 am and noon EST.
YouTube's most active demographic group (20-35) is three times larger than the second-most active group (35-65).
20% of bloggers who embed YouTube videos are teenagers; 2.4% are over 60.