One of the fastest growing uses of technology is for online education. Student enrollment in online university degree programs has increased in recent years, but more interesting is the increase in kindergarten to grade 12 (K-12) students who are foregoing recess and pep rallies to study in virtual classrooms.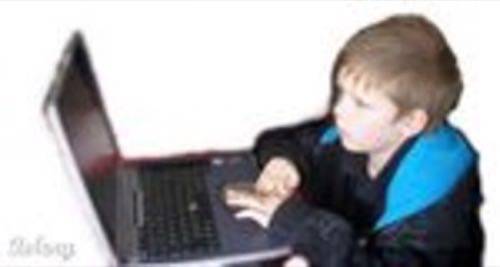 K12 is the largest provider of accredited online learning for grades K-12. It offers tuition-free and private supplemental learning, blended online/offline programs, and full-time online programs in the United States and internationally. K12 allows students to learn at their own level and has a strong social community with regularly sponsored events.
Great as all this sounds, the trend towards online learning raises the question of just how effective online education is compared to traditional education. According to a recent study conducted by SRI International for the US Department of Education, online learners perform slightly better than students in traditional face-to-face classrooms. The study analyzed research that compared online and conventional learning at institutions of higher education and in K-12 settings between 1996 and 2008.
A key finding of the report is that students doing partial or all course work online rank, on average, in the 59th percentile, meaning better than 59% of all those who were scored; whereas students in traditional classrooms ranked in the 50th percentile. Though this significant difference doesn't quite mean the end of institutional schools, it will help put an end to the myth that online learning is inferior to traditional learning. It will also help foster greater interest in developing technology geared specifically to education. No doubt, we will see online schools for K-12 pop up everywhere.
Already a giant in online university degrees, Kaplan has begun offering programs for students in grades 6 to 12, tailored to each learner. The company also runs the Kaplan Academy, a tuition-free online public high school available in six states. Kaplan has over 70 years of experience in distance learning and will likely see its numbers soar as more students (supported by their parents) opt for non-traditional schooling, in the hope of improving their chances of being admitted to their college of choice.
With social networks, slidesharing, IM, video and more at their disposal, students are finding it easier to get homework help, attend seminars, and even learn new languages. And educators can connect at a global level to discuss lesson plans and offer seminars.
Although Twitter may not penetrate the classroom just yet, social media help students maintain an active social life beyond the classroom. One of the biggest myths about online education is that students will become socially inept. Instead, learning online allows students to study at their own pace, usually opening up hours for sports, hobbies, volunteer work, and time with friends. Most programs also allow students to study what interests them. Not that learning online is easier. In fact, quite the opposite: students require tremendous discipline and excellent time management skills, two qualities that Insight Schools uses to promote its program. Insight Schools operates a network of tuition-free, accredited, online public high schools. Students receive their own laptop, as well as personalized education tailored to their lifestyle.
One would imagine that high school and college students are more likely to take advantage of online programs, but homeschooling has existed as long as education has, so it's a viable option for those in younger grades as well. Some children have special needs and talents, others have disabilities or simply struggle in the class. Parents looking for an alternative to traditional schooling for their child now have options other than special classes, tutoring and expensive private schools. Online education offers students more one-on-one time with their instructors. And, as a bonus, most K-12 online programs are inexpensive or even tuition-free.
Guest author: Jodi Church, better known as tinythoughts, is a writer and social media enthusiast who has worked as an online communications manager for both Mister Wong and Lifestream.fm.