We continue to be impressed with the direction The New York Times is taking with their Times Open strategy – exposing more and more data from the Gray Lady via a number of APIs. The level of access that the venerable publication has continued to provide has been laudable. There's just been one thing missing: immediacy. But the latest API – one of the most impressive to date – takes care of that concern. Introducing the Times Newswire API, an interface that provides immediate access to articles on NYTimes.com – as they're published.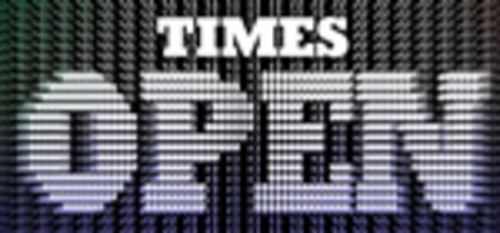 The API – unveiled last week at the Times Open event – allows developers to access Times articles as soon as they hit NYTimes.com. It includes information on the geographic locations, companies, and people mentioned in the article, as well as categories and tags from the editorial team. And it updates minute-by-minute. Blog posts aren't available yet, but they will be soon.
Why not just use the RSS feed? According to the NYT, the API is better:
"Better than RSS, the Times Newswire API offers chronologically ordered cross-site results, including rich metadata. The response data fields include headlines, summaries, URLs, sections and subsections, bylines, date fields (created, updated, published), indexing terms, media and more. In the words of NYT developer Michael Donohoe, this truly is 'One Feed to Rule Them All.'"
Think about that for a second: every article the NYT publishes, instantaneously. And every one of those articles is coupled with structured data that makes it easy to mix and match with other data sources. That's pretty forward thinking for a publication that, not so long ago, was still blocking access to their content on the Web. And that's why we find this so compelling.
The potential opportunities for applying this information are mindboggling. It will be interesting to see how it's employed by the development community – and what the NYT has up its API sleeve next.