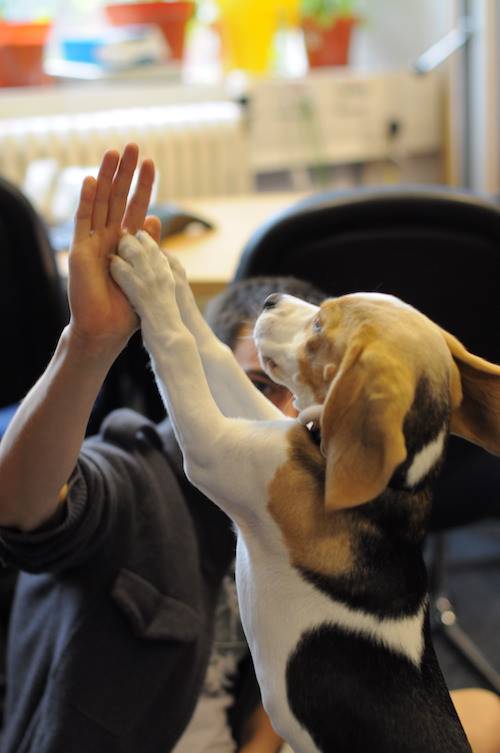 Do you spend your days mashing up memes or finding the best segments of videos to play on loop over and over in the form of a GIF? Well, companies are probably looking for someone like you. At least, one company, Giphy, is.
The Betaworks-backed media startup is currently hiring an Editorial Assistant/GIF Content Specialist.
The GIF, or Graphic Interchange Format, has taken over the Internet. Even Twitter has come around to embedding the short, soundless animations in tweets.
But the actual job of a GIF content specialist—as in the actual title on a business card—appears to be quite new. A LinkedIn search found only 136 people out of 300 million members with the term "GIF" in their job titles, and many of those jobs appeared utterly unrelated to the animated image format. ("GIF" also stands for a lot of boring business things.)
The role is starting to spread in marketing and media. Jeremy Sengly, for example, works for Fox as a "GIF Artist." According to his LinkedIn profile, he doesn't just make GIFs himself, but supervises freelance GIF makers as well.
For people like Sengly, GIF creation isn't just one task among many, but a full-time job.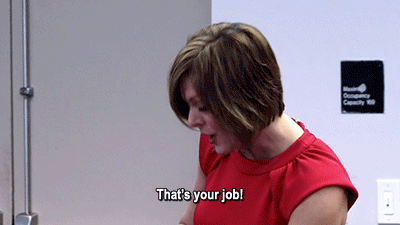 The professionalization of GIF creation may be a relief to social media managers, who will no longer have to slog away in front of Photoshop doing multiple Internet searches to learn how to get a jump cut just right. Soon, there will be someone sitting right next to them poring over Reddit and YouTube to perfect the visual look of a GIF.
GIFs are especially important to media outlets like BuzzFeed and Gawker. In a New York Times profile last year, Deadspin's video editor Tim Burke described how he had 10 monitors broadcasting up to 28 sports events at once, as he watched for a perfect clip he could then turn into a GIF. And when used in marketing, GIFs can be effective at getting people to actually read emails.
.@Sidecar: Who is the wonderful human responsible for putting animated gifs in your latest event RSVP email? They deserve a raise

— Amy Ziari (@aziari) October 20, 2013
In 2013, the most in-demand job skill was social media marketing, according to LinkedIn.
Maybe 2014 will be the year of the GIF makers.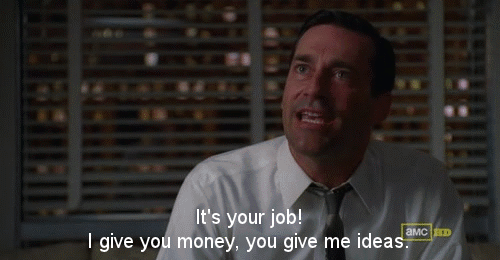 Update 1:20p.m.: Updated to clarify that the job is at Giphy, not Betaworks.
GIFs via Giphy; lead image by Nick Webb