Nokia's Lumia 1020 is a smartphone running Microsoft's Windows Phone 8 mobile operating system.
No, wait. It's a 41-megapixel camera jam-packed with everything you might ever need from the best DSLR point-and-shoot devices.
Wait, wait, wait. It's a smartphone because it can use apps, make phones calls and send text messages. Hold on, it's a digital camera that you can use with a "loss less" zoom, motion enhanced pictures, the ability to change apertures and exposure times and an array advanced photo techniques.
It's a smartphone. It's a camera. A smartphone. A camera.
Let's just call it a smameraphone.
Nokia Improves The Dimensions
When Nokia released its flagship Lumia 920 last year, the result was less than compelling. It was big and bulky and didn't have a defining feature that made you say, "Wow, I must have this phone!"
Size and weight were the real dealbreakers for the Lumia 920. One person said to me at one point, "I feel like I could beat somebody up with this thing." At 185 grams (6.5 ounces), it was heavier than just about every other top-end smartphone on the market, and thick (10.7 millimeters) to boot. The main culprit was the wireless charging feature enclosed in the 920's (otherwise high quality) polycarbonate unibody shell.
Thankfully, Nokia has done away with the wireless charging inside the Lumia 1020 (a wireless charging case is available as an optional accessory). That makes the device thinner and lighter while sporting nearly the same dimensions (4.5-inch screen, 130 mm height and about 71 mm wide). The Lumia 1020 weighs in nearly an ounce lighter, at 158 grams (about 5.5 ounces); it would weigh considerably less if it didn't also feature a significant bump on its back that is its 41-megapixel PureView camera.
(See also: Nokia Is Doing The Impossible: Making Windows Phone Cool)
About that bump. The camera on the Lumia 1020 protrudes significantly from back of the device. When laying flat, the bump props up the phone, like a kickstand or an off-center see-saw. The bump does not quite make the phone awkward, but it's distinctly noticeable. It's palatable because you know what that bump is: the best camera ever to be put into a flagship smartphone.
The Camera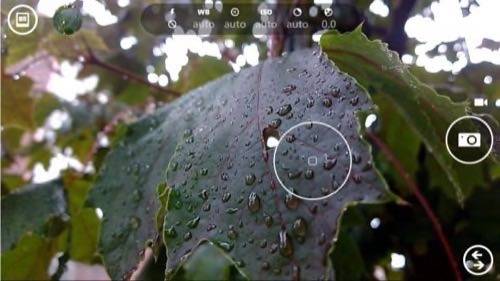 2013 is the year of the smartphone camera. BlackBerry got the ball rolling in late January with new features in its BlackBerry 10 smartphones that allowed users to edit faces and movement within still pictures. HTC followed up a few weeks later with its "ultrapixel" smartphone, the HTC One (which also boasted motion features and unique sharing features). Samsung, as is its wont, went way overboard in March with the camera in its Galaxy S4, which sported different modes for capturing motion, panorama and other features with a 13-megapixel camera.
Nokia takes all of that and steps it up a notch with the Lumia 1020.
What Nokia has done was to essentially take the camera from its PureView 808 smartphone (which ran its dying Symbian OS), soup it up and shoehorn it into a Lumia-quality smartphone running Windows Phone 8. For all its faults, Windows Phone 8 is more robust than Symbian and allows Nokia to do more with the camera capabilities in the Lumia 1020.
The Lumia 1020 sports two camera modes: Nokia Pro Cam and Nokia Smart Cam.
Let's break down the features.
Nokia Pro Cam:
The Pro Cam gives you the features of a good dedicated digital camera (i.e., one that isn't also a smartphone). You can set features such as aperture, exposure time and white balance, and either focus manually or let the app do so automatically.
It sports a Xenon flash, optical image stabilization, Carl Zeiss optics (which is really just a fancy brand name at this point) and six-lens optics (Nokia has actually built six lenses into the camera that float with the optical image stabilizer).
The PhotoBeamer function allows you to share photos to any screen—theoretically, anything from another smartphone or tablet to laptops, PCs and televisions—from the Lumia. It will scan a code and briefly store your photos on Nokia's servers so you can share an album with a friend.
Cinemagraph is a feature that allows for movie and still photography mixtures similar to the features that Samsung instituted with the camera capabilities in the Galaxy S4.
The camera's "oversampling" feature allows great shots in low light conditions and creates color-rich, high-definition photos. It is very similar to what HTC does with the "ultrapixel" camera in the HTC One. Basically, the oversampling will create a 5 megapixel image that is rich on detail but still able to be printed or shared easily without losing the high definition from camera that produces 38 megapixel or 34 megapixel pictures depending on the setting of the camera. If you really want to learn exactly what is going on with the Lumia 1020 camera and "oversampling," check out Nokia's whitepaper on the subject here [PDF]. The same feature also works with the camera's video mode, allowing for some good HD video recording on the Lumia 1020.
Nokia Smart Cam:
The Smart Cam is Nokia's equivalent to the features that Samsung, BlackBerry and HTC have brought to market earlier this year. It allows for "Best Shot" in-photo editing, combining multiple shots into one picture, "strobe" effect that emphasize movement and the ability to remove movement from still photos or choose a "best face" from a series of photos.
Nokia also has some augmented reality capabilities within the camera app through Microsoft's Bing "Vision" feature and its HERE Maps product. These features are interesting to play with, but not a primary selling point for the device.
Is The Camera Really That Good?
Nokia CEO Stephen Elop was positively giddy on stage in New York City during the announcement of the Lumia 1020 earlier this month. Like a kid playing with a new toy. It's always hard to credit hype from a CEO trying to get the most buzz from a product that is about to launch. Will the features really work like they're supposed to? Like the commercials say they will?
In the case of some of the gesture and movement related features that Samsung touts with the Galaxy S4, the answer is no. But the camera on the Lumia 1020 is the real deal.
I take a lot of smartphone pictures, usually for events or on vacation or of other smartphones for various articles. Often, the camera is lacking and I have to find that perfect balance of angle and lighting and the ability to hold really, really still to get the right picture. If I'm any real distance from an object or it's too dark, I'll usually get something of middling quality (which is actually a great improvement over smartphone cameras from even a year ago).
The Lumia 1020's camera eliminates most of those problems. The digital zoom works much better than most other smartphone's digital varieties. Low light conditions are impressive and photos are rarely blurry.
Updated to clarify the difference between optical and digital zoom in the Lumia 1020. 
Zoom
Low light: Samsung Galaxy S4 vs. Lumia 1020
Inside
Outside (cloudy)
There's A Phone In Here Somewhere
Yes, this camera has a smartphone in it. Excepting the camera, its hardware specs are good, but not great. The Lumia 1020 has a 4.5-inch display with a 1280×768 resolution (334 pixels per inch, similar to the iPhone 5 but well behind the HTC One and Galaxy S4). Its battery is 2000 mAh, which also lags the HTC One and S4. The Lumia 1020 has 2GB of RAM and 32GB of internal storage and comes with 7 GB of free cloud storage through Microsoft SkyDrive.
The screen sports all the good features that the Lumia 920 offered, including a highly sensitive touch screen (that supposedly works even if you're wearing mittens), a display you can read even in direct sunlight and sculpted glass.
The Qualcomm Snapdragon S4 dual-core 1.5 GHz processor also lags the quad-core processors of the HTC One and Galaxy S4 and other top smartphones of 2013, at least from a pure hardware perspective.
Nokia may have been able to significantly upgrade the camera, but it appears that a lot of the hardware in the device lags that offered by top Android manufacturers.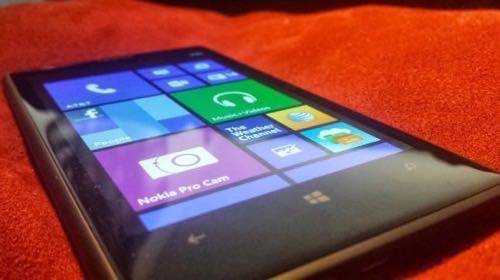 Then there's Windows Phone 8. Some people like it, some people hate it. Nokia is trying its best to emulate the approach Samsung takes to Android and build its own features into Microsoft's mobile operating system. With the Lumia 1020, Nokia released a software developer kit (SDK) of its camera capabilities so that apps could take advantage of the superior photography features in the smartphone.
As yet, only a handful of partner apps are using the SDK, like Path and Hippstamatic. What it comes down to is that Nokia needs to be on the forefront of developer adoption for Windows Phone apps or the platform will forever lag behind the behemoths Android and iOS. The camera SDK is a good start, but it won't solve the problem of developers declining—or, in the case of Instagram, outright refusing—to build apps for Windows Phone.
The Value? Depends On Your Priorities
Nokia's distribution strategy is a little perplexing with the Lumia 1020. It's releasing the phone exclusively to AT&T at $299 for a two-year contract. Elop can keep insisting that AT&T has been a "great partner" to Nokia, but U.S. sales don't really bear that out. For what it is, the Lumia 1020 is both a little pricey and locked to one carrier. It's not a great combination.
Whether or not you feel like embracing the Lumia 1020 may depend on how much you value the camera. Is it enough to trap yourself into using Windows Phone 8 on AT&T for the next two years? The camera is good and will stand the test of time over that period, but if smartphone photography is only of tangential interest to you, then it's probably not worth it.
The lack of some apps on Windows Phone 8 will also be a hindrance in the short term, at least. Nokia, of course, will keep trying to improve its developer relations while Microsoft continues to work on persuading top developers to port their apps to Windows Phone.
The bottom line is that the Nokia Lumia 1020 is a superlative camera and a middling smartphone, punctuated by a big question mark hovering over the future of Windows Phone and its app ecosystem.