The social networking platform Ning announced today that it was making some substantial changes to the company. The news, coming just one month after Jason Rosenthal replaced Gina Bianchini as CEO, was sour for both employees and for many users of the service. Ning will cut 70 jobs and will end free subscriptions to the site.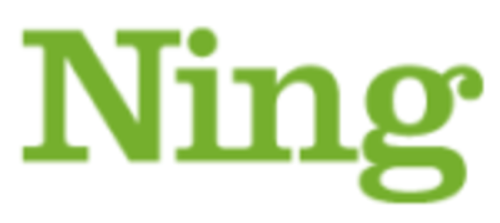 Rosenthal writes in the press release, "We will phase out our free service. Existing free networks will have the opportunity to either convert to paying for premium services, or transition off of Ning."
According to the release, paying subscribers account for 75% of the service's traffic. These fees have ranged from $4.95 per month to use your own domain name, to $24.95 per month to remove Ning's promotional links, although it's unclear if those fees will change.
But the service has long been used by many small groups and organization, many of which are in a tail-spin over today's announcement. Educators in particular have found Ning to be useful, as both a tool for classroom collaboration and for professional development. Tom Whitby, founder of the Educator PLN Ning, expressed his frustrations this morning: "Ning is throwing us under the bus."
Lisa Sjogren, a technology coordinator for the Osseo Area Schools in Minnesota echoed the frustrations of many teachers, noting that Ning's decision was a "big headache" that threw a wrench in a six-month-long, district-wide technology integration and standards project. Like many educators and non profits who work with limited budgets, Sjogren is now tasked with finding a new site where she can host her project for free. For teachers that already struggle to convince their districts to not block social networking sites, requesting funding to join or host sites might not be feasible.
Ning is, of course, not the only platform for creating personalized and private social networks. This afternoon, many educators shared suggestions for alternatives via Twitter. Here are a few other free and open-source options.
While many are looking at Ning's announcement today as a reflection on the success or failure of a freemium model, for many users of Ning's free services, that lesson is a bitter one.