Last month we began a series of posts about "new logistics" with an overview of how companies can leverage Web-based tools for international marketing. These days, with the power of the Web and related technologies, logistics encompasses so much more than just moving widgets from point to A to point B. The new logistics provides sustainability and efficiency, and international marketing is just one part of this revolution.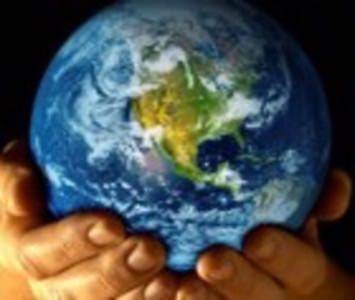 Over the next several weeks, we will be showcasing many of the other ways the Web is untangling logistical nightmares for companies large and small. Here's a look at what to expect as we explore the rapidly evolving global choreography of goods and information.
The International Business Series is brought to you by UPS. Discover the new logistics. It levels the playing fields and lets you act locally or globally. It's for the individual entrepreneur, the small business or the large company. Put the new logistics to work for you.
Internet of Things
We are no strangers to the Internet of Things (IoT) here at ReadWriteWeb, and this growing field of tech plays a large role in the logistics world today. Many fun consumer IoT implementations have already begun to change the way customers interact with businesses, and a lot of that is due to the growth of smartphone penetration.
Hotels have already begun to let visitors unlock their room doors with smartphones, and RFID chips are looking to help schools keep tabs on the whereabouts of students, faculty and equipment. In the coming weeks, we'll look at how the Internet of Things is revolutionizing logistics and supply chains and is helping businesses get more done.
Mobile
Another key trend we have covered extensively is the growth of mobility, particularly how it helps businesses achieve higher efficiency out of the office. In no surprise that business large and small are investing in mobile enterprise solutions with the big boost it provides to accessibility, as well as the new data that can be captured and analyzed to tighten the loose pieces of the well-oiled business machine.
The benefits of mobility go far beyond communications. With the spread of smartphones, mobile solutions are not just a way to keep business operations in line, but also to reach customers in personal ways right from their pockets. Later on in this series, we will look at how mobile technologies are helping supply chain efficiency with the help of things like sensors and always-on Web-connectivity.
Sustainability
And finally, one of the other areas of the new logistics we will delve into is how these new methods can increase business sustainability. Technology is at the front lines of the fight to make businesses and the world a more eco-friendly place, and a recent collaboration between Columbia University and IBM is one example of that.
For businesses, jumping onboard with the "new logistics" can mean increasing not only environmental sustainability, but business and financial sustainability as well. With the Web and the other technologies mentioned above, business operations are becoming increasingly more efficient, and sustainability challenges are continually being met.
Look for these topics and more as we explore the changing logistics landscape for businesses worldwide in the coming weeks. Have ideas on how technology is helping to shape new logistics? Leave us a comment below and look out for our "new logistics" continues.