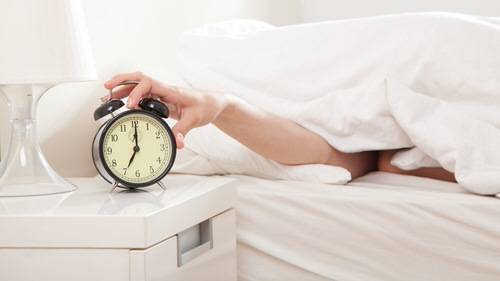 I took two weeks completely offline over the Holidays, and I learned something humbling. I like to blame technology itself for encouraging bad habits.
But in my reluctance to come back onto the grid this week, I eased in cautiously, and I realized that most of the problems just arise from me using tech too much and without enough intention. When I use my gadgets and services more deliberately and less often, the problems mostly go away, but still leave me with the benefits of being connected.
Maybe that sounds obvious. But what's less obvious is the right way to change one's habits to get used to being more deliberate about tech. Here are five New Year's resolutions I made that are already helping:
1. Rearrange Your Bookmarks And Home Screen
The most important thing I've done to encourage better tech habits is to move the "bad" things out of sight. Twitter is my big problem; If it's ever appropriate to describe a tech obsession as an addiction, I am addicted to Twitter. So I moved my Twitter app off of the front screen of my smartphone. That little extra effort it now takes to launch Twitter is just enough friction to keep me from doing it so compulsively.
The desktop version of this is just as useful. If Facebook is your first bookmark or — God forbid — your home page, what do you think is going to happen? If your browser auto-fills to Facebook.com whenever you press the F key, turn off auto-fill. It may not seem like much, but these kinds of little obstacles make a huge difference in moderating your habits.
2. Cut Out The Push Notifications
I'm never going to let up on this, even though I've said it before. Push notifications are the devil. Their entire purpose is to interrupt you. Turn all of them off unless missing them could cause harm to yourself or others – or get you fired.
3. Take Breaks With Time Out Apps
This one has been huge for me. I use a Mac app called Time Out that grays out my screen at regular intervals throughout the day and forces me to get up and stretch. There's one called Workrave for Linux and Windows. Regular breaks are not just good for resetting your brain. You need to take them to prevent repetitive stress injuries. Also, sitting kills.
4. Get A Real Alarm Clock
Do not use your phone or your tablet as an alarm clock. If you do, the first thing you'll see when you wake up is all the Internet crap you have to check, and then you're instantly stressed out. Get an alarm clock. Remember alarm clocks? They're not that expensive and you can find ones with all kinds of cool bells and whistles.
This is one my friends Brooke and Levi from Digital Detox insist upon, and I resisted, but I have to give in now. Phones in the bedroom are terrible. Whatever your phone is buzzing about can wait until morning. If you need to receive emergency calls and don't have a landline, I suppose you can use Do Not Disturb mode, but that's cheating.
5. Disconnect Two Hours Before Bed
I know I'm going to break this resolution, but I'm making it anyway. Our digital habits are built around constant stimulation. They should not be allowed to encroach on sleep. Sleep is too important. So turn the devices off and wind down for a while before going to bed. Doesn't that sound peaceful?
Lead image courtesy of Shutterstock.