ReadWriteBody is an ongoing series where ReadWrite covers networked fitness and the quantified self.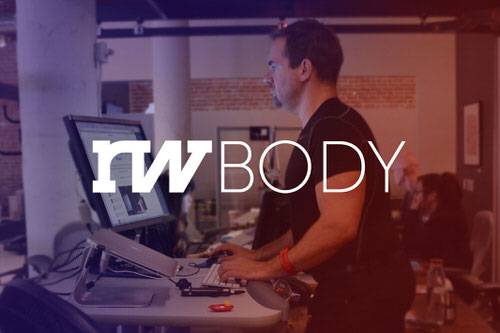 Simple step trackers are going the way of the dinosaur, as a new generation of fitness devices cram more sensors and smarts into smaller and smaller shapes. This next wave will track our movements in three dimensions—and that's a crucial difference.
Why? Because the kind of vigorous exercise that really advances our health is multidimensional, too.
As someone who sprints up stairs, lifts weights at the gym, and dabbles in yoga and bodyweight workouts, I've long been dissatisfied with fitness trackers that count steps and stop there. And I'm not alone: One friend clipped his wrist-based Nike FuelBand to his shoes to get points for a bike ride. I've heard similar tales of gyrations done in the name of counting gyrations.
Tracking What's Next
Atlas Wearables, Lumo BodyTech, Amiigo, Moov and others are among the companies whose devices promise to work with the way we actually move—and quite possibly displace incumbents like Jawbone and Fitbit.
Two key developments are enabling these new devices: small sensors and big data.
Moov, for example, packs an accelerometer, gyroscope and magnetometer into a package the size of a few quarters. The addition of a magnetometer allows it to consistently orient itself to the Earth's gravity, Moov cofounder Nikola Hu told me. That means Moov can accurately track the motion of a fist jabbing through the air during a cardio boxing workout, with a virtual coach comparing your punches to a real boxer's recorded movements. Moov started taking preorders Wednesday for its $59 device, which the company hopes to ship this summer.
Atlas's tracker uses multiple accelerometers and a heart-rate sensor to track not just your movements—it counts sets and reps of exercises for you—but also the vigor with which you do them. Even though the device sits on your wrist, Atlas says it can detect distinct patterns that let it tell a pushup from a deadlift. The company is taking preorders on Indiegogo through March 8 for the $159 device, which it plans to ship in December.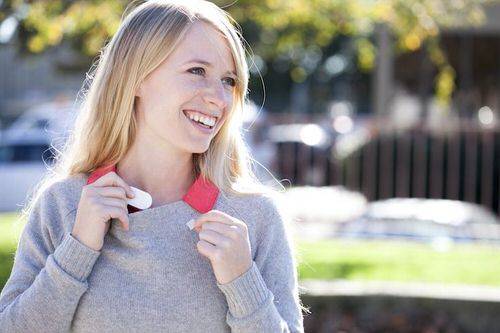 Lumo is making a posture-oriented device, the Lumo Lift, that aims to prevent you from slouching. But the company could have greater ambitions: At the Consumer Electronics Show in Las Vegas, founder Monisha Perkash demonstrated to me how a companion app for the Lumo Lift can accurately track your body position. A next-generation product might analyze your form throughout a sequence of yoga postures.
And I recently met with Stéphane Marceau, the CEO of OMsignal, which is planning a line of athletic shirts which will measure a full range of biological signals, down to your breath. It also takes much more detailed heart-rate signals, capturing the minute fluctuations known as heart-rate variability that provide deeper clues to your health and physical performance. The company plans to take preorders in the spring and ship its shirts this summer.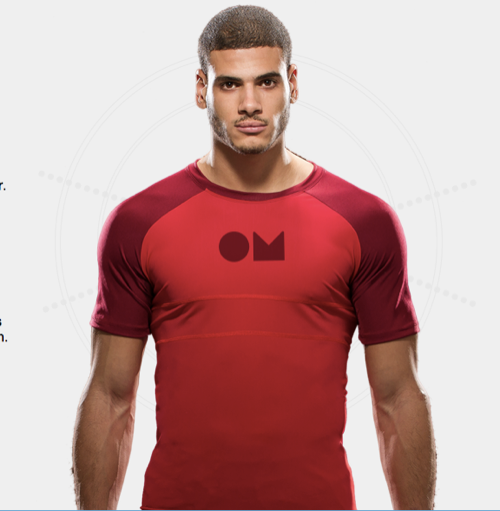 Fitness entrepreneurs have a lot of choices these days—build your own, or just rely on the sensors built into smartphones and smartwatches. Jamo, for example, introduced a dance-fitness app earlier this week that relies on the iPhone's built-in accelerometers to tell you if you're matching an instructor's sweet moves. And Focus Trainr uses sensors in the first-generation Samsung Galaxy Gear to analyze your movements in a way that's conceptually similar to Atlas's approach. The "peculiar but impressive" wrist devices Samsung unveiled this week at the Mobile World Congress in Barcelona promise even more fitness-related applications.
A Flood Of Personal Data
While several of these hardware startups have succeeded in taking hundreds of thousands of dollars in preorders, it's not clear if they'll make the leap to the mass market the way simpler fitness trackers have. One big problem is taking all the data they're generating and actually making it useful.
OMsignal, from what I've seen of the shirt's companion app, gets closest to this idea with its "OM index," a metric for stress. Even with simplified indexes and measurements, though, we can easily get more data without getting more information about our bodies. The best apps will provide context and behavioral cues.
As a gym rat, I'm drawn to the sheer butchness of the Atlas device. But I can't recall ever struggling to count sets and reps. (I use a simple and efficient app, GymGoal, to do that.) I would like a device that doesn't just evaluate my form but coaches me with audio prompts in the middle of an exercise to drop lower in a squat, say, or make sure my chest touches the ground in a pushup.
Or better yet, how about a device that can capture my workouts and report back high-level observations to my personal trainer, so I don't have to do the fiddly work of analyzing the data and massaging it into usable form? It's clear that inventors are doing clever things with the latest hardware, taking advantage of the ever-dropping cost and power consumption of sensors. But when it comes to tracking our performance in the gym, they must remember that their competition is a mirror, a notebook, and a pen.
Images courtesy of Atlas Wearables, Lumo BodyTech, and OMsignal