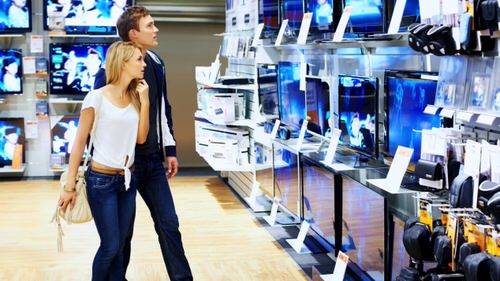 Showrooming, the practice of looking at items in a physical store and then buying them online, is yet-another pain-in-the-butt problem facing brick-and mortar retailers. Despite all the hand-wringing, however, there are ways to mitigate the problem.
First, there's evidence to suggest that the showrooming is not quite as bad a problem as some think. A Pew Internet & American Life Project survey from the beginning of 2013 found that of surveyed consumers, fewer than half (46%) called someone for advice for a purchase, and only 28% used their phone to look up product reviews and 27% used their phone to look up product pricing during the 2012 holiday shopping season. All told, 58% of cell phone owners used their phones to try one of these shopping activities in the store. Not surprisingly, younger shoppers (78% of 18-29 year olds) and smartphone owners (72%) led the way.
Not Everyone Showrooms
But here's something telling… even though the number of cell-phone shoppers increased from 2012 to 2013, "When asked what happened on the most recent occasion they looked up the price of a product inside a store using their cell phone, 46% of 'mobile price matchers' say that they ultimately purchased the product in that store – an 11-point increase from the 35% of such price matchers who said this in 2012," the report stated.
The rest of the results were equally interesting: 30% of cell-phone shoppers didn't buy the product at all, just 12% purchased the product online and only 6% went to another store to buy the product.
Retailers, it appears, are getting better at keeping customers buying in the store, no matter what they are finding on their phones and tablets.
(See also Paper, Bricks & Cash Will Die: The Inevitable Evolution Of Local Commerce.)
Still, 12% of cell-phone owners is a significant chunk of revenue. And there's every indication that as smartphones continue to penetrate the market and older shoppers are increasingly replaced with younger, more showrooming-friendly buyers, retailers have to address the problem head on.
There are plenty of ways that proactive retailers can fight showrooming. These five are a good place to start:
1. Differentiate Your Products
Amazon got its start selling books for reason. Bookstores are especially vulnerable to showrooming because unless they are selling very specialized publishers' catalog items or very rare and special books, a book is a book is a book.
If anything, the big booksellers made the very bed they are now forced to lie in. By presenting books as a bulk commodity, Barnes & Noble, Books-a-Million and the extinct Borders reinforced the notion of books as a pure commodity, and that it didn't matter where you got the book, as long as you saved money. That was great when they were cheaper than independent bookstores, but it's come back to haunt them in the form of lower prices online.
Other retailers may have things a little easier, because not every product is available online in exactly the same form as in the local stores. But stores getting hurt by showrooming should think about switching up their inventory with unique items that may be harder to find online.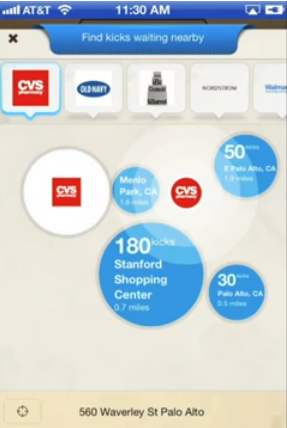 2. Incentivize Local Shoppers
It's old-school business to entice customers into your establishment with sales and coupons. Don't stop; people still like that stuff. But other techniques can also help pull customers in the front door.
Mobile shopping apps are the bane of a retailers' existence – anything that makes it easier to comparison shop can encourage users to walk out the door. But what about an app that does the opposite, rewarding users every time they walk in a participating merchant's store?
That's the hook for Shopkick, a mobile, location-based app that reward users with points that can be redeemed for in-store purchases and rewards from other merchants and brands who have partnered with Shopkick.
Cyriac Roeding, CEO and co-founder of Shopkick, said the app has more 5 million users and has delivered $200 million in revenue to Shopkick's 15 retail partners – including Target and Best Buy.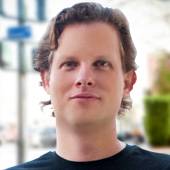 While Shopkick is not primarily about anti-showrooming, Roeding explained, it can tend to help depress that activity. The main objective, Roeding said, is to get foot traffic in the door. Shopkick also includes features designed to help customers shop and discover products before they enter the store.
3. Provide Service… With A Smile
One thing missing from most product retailers these days is the need to repair anything. In our mostly disposable society, it is usually cheaper and faster to junk a broken product rather than have it repaired.
That means most buyer's connection with a store ends the moment they walk out the door with their purchase – reducing the differentiation from online retailers. It doesn't have to be that way. If post-purchase service doesn't make sense, what about training and support?
4. Make Shopping An Event
Special events offer another way to entice buyers into brick and mortar stores. Grocery stores can set up cooking classes. Apparel outlets can host fashion shows. Any special and even semi-regular event that convinces your customers to come back will strengthen the perception that connection and make it less likely the customer will use your store for showrooming.
5. Don't Panic
What retailers don't need to do is panic. Most customers don't walk into a store with showrooming in mind; they're there to shop, as quickly or as leisurely as they would have been before smartphones came along. Pay attention to customers' needs, put in the extra effort and, as the stats still indicate, they'll likely follow buy from you, not from some faceless online retailer.
(Need more? See also Showrooming: 5 Ways Retailers Can Fight Back [Slideshow].)
Image courtesy of Shutterstock