Holding down the proverbial fort for the mid-west, Chicago, the Windy City, is the third largest city in the U.S. and the most populous city that doesn't sit on an ocean coast. The city, which does, however, rest on the shore of Lake Michigan, is home to a unique culture of nearly 3 million people and countless numbers of Fortune 500 companies condensed into its 234 square miles of city. Though the city is often passed over for Silicon Valley and New York in terms of startup cultures, Chicago has a expanding repertoire of companies, entrepreneurs, investors and organizations helping put the city on the startup map.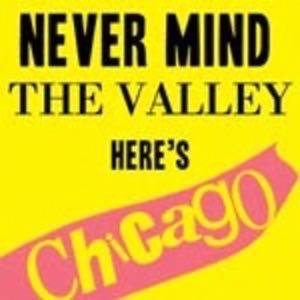 RWW's Never Mind the Valley series:
The site
has begun to profile Chicago companies and people involved in the city's startup scene, and thus far has created an extensive list. Among some of the most popular startups to come from Chicago include Basecamp developers
, travel booking site
,
,
, and more recently, the hyper-local news site
.
Chicago startups suffer from the same difficulty that other cities without a rich startup culture do: a lack of venture capital. EveryBlock was funded by a grant from the Knight Foundation, Orbitz was funded by airlines looking to compete with Expedia, and 37Signals was originally funded by the founders themselves. Before being acquired by Google, FeedBurner raised funding from multiple venture capital firms, but only one of their funders, Draper Fisher Jurvetson Portage (which is actually just one of over a dozen arms of DFJ) was from the Chicago area.

Chicago does, however, have its own native venture capital firms, such as Origin Ventures, OCA Ventures and Illinois Ventures, but a majority of Chicago-based VC firm investments are aimed at companies in other cities. The growing problem in Chicago over the last several years has not been dissimilar to other fledgling startup communities; the talent and the ideas are there, but entrepreneurs are drawn to places like Silicon Valley, New York or Boulder where funding is more readily available for startups.
"Chicago is a great town, but there isn't really a startup culture here. The majority of people that have done well have left Chicago and found more success elsewhere," said Brenden Mulligan of ArtistData in an article on the Northwestern University blog Medill Reports. "We've lost some great entrepreneurs to other cities."
But things are not entirely dire for Chicago; new incubators, venture firms and second and third generation entrepreneurs are helping the city grow its startup culture. It also doesn't hurt that Chicago, the third largest city in the U.S., has not only a massive community of customers to provide services to, but also a thriving technology economy. Increased investments in high-tech and medical companies has pushed Chicago into the forefront of cities creating technology jobs.
Sam Yagan, CEO and founder of online dating site OkCupid, SparkNotes and eDonkey is the executive director of Excelerate, a new startup incubator taking root in Chicago. Early-stage companies can apply for the premier thirteen-week "bootcamp" experience this summer where they will receive as much as $20,000 in funding along with mentoring from a laundry list of over 40 participating entrepreneurs. Among these mentors is David Cohen of TechStars, Harper Reed of Threadless, Seth Stemberg of Meebo, and Kevin Willer, head of Google's Chicago offices.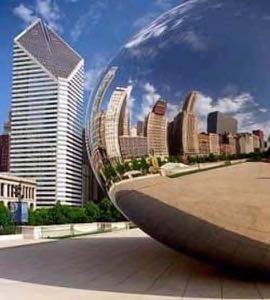 Excelerate's VP Kelli Rhee is also the VP at Sandbox Industries, an incubator and venture fund that has been active in Chicago since 2003. Sandbox's venture fund provides anywhere from $50,000 to $2 million in early-stage seed funding, and manages the BlueCross BlueShield Venture Fund which invests up to $10 million in health care tech startups.
Matt McCall, managing director at DFJ Portage, was recently interviewed by Fast Company for their piece Why You Should Start a Company in… Chicago, and gave his reasons why the city is a good place for startups. Among his reasons were the massive population of customers the large city provides, the government money provided for research at the Universities, and the connectivity of the mid-west alumni that have become successful in other locations. Finally he says that the "family trees" created by the various generations of entrepreneurs are helping build the city's startup culture.
"You've got entrepreneurs that are fourth generation entrepreneurs. As a result, they played at the big leagues," said McCall. "They've got a mafia of people that they can pull in to the companies… And as a result, when you start a company, you've got kind of these built-in talent pools that you can reach into that you didn't have say in 2000."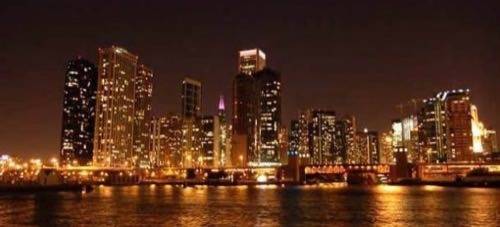 With the help of incubators, organizations and events like Excelerate, Sandbox Industries, Chicago Tech Scene, TechBuzz Chicago, Startup Weekend Chicago, TechNexus and TECH cocktail, the Windy City is on the rise as the startup playing field levels out. No city will ever match the atmosphere found in Silicon Valley, but Chicago's unique ecosystem of their own has and will continue to produce noteworthy startups.
Photos by Flickr users David Paul Ohmer, Christopher & Amy Cate, and Mike.