Sometimes we all get so
wrapped up in the latest Web 2.0 calendar, rss reader or search product, that we forget
that some things labeled 'Web 2.0' are actually doing social good in the world.
This is the case with NetSquared, which is a
non-profit organization that aims to
"increase nonprofit effectiveness through the use of web-based social tools." NetSquared
was created by TechSoup and is a project of CompuMentor – which has been active in the
non-profit tech scene since 1987 and has a staff of 110. So there are great credentials
behind NetSquared, plus already there is a strong Web 2.0 spirit on the relatively new
NetSquared site.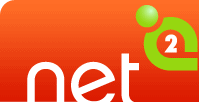 Recently I spoke to Marnie Webb, one of the key people behind the NetSquared
initiative. She told me that version 1 of NetSquared went live in October 2005 and has
since reached 350 registered users. But around 700 people are actively engaged in the
community, thanks to Structured Blogging-like activities. For example people in the
NetSquared community are encouraged to tag content on their own blogs, as well as
del.icio.us, Flickr, Furl and other apps.
Marnie told me that
infrastructure is still the biggest issue for non-profit organizations, but that there
are other ways to solve problems using the Web 2.0 platform. That's where NetSquared
comes into play. Currently NetSquared has a US focus, but Marnie said they hope to reach
out to non-profits internationally in the near future. One of the keys to that is to
gather local stories of non-profits using Web 2.0 tools. One great example IMHO is the
sterling work done by the The South-East Asia
Earthquake and Tsunami Blog, aka the SEA-EAT blog. I wrote about this last year: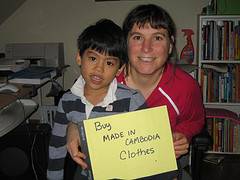 "The focus on this [SEA-EAT] blog has been about how people can
contribute. One post entitled Seeking
Info? Ask the Bloggers attracted over 200 comments from the date it was published (29
December, 2004) and then steadily throughout 2005. Interestingly, a post entitled Your
suggestions and links attracted well over 550 comments from the date it was published
(27 December, 2004), which shows the lengths people were willing to go to help. A lot of
the comments on the blog were regarding donations and relief work."
And of course similarly inspirational
work was done by people when Hurricane Katrina hit. This is the kind of thing that
NetSquared aims to help with, utilizing the current generation of 'Web 2.0' tools and
services.
Two other examples, as provided to me by Franziska Marks of NetSquared:
– Community Walk This site allows users to map
their communities and points of interest, and post comments about these areas. It has a
large base of international users. The most interesting example is the mapping of the
Pakistani earthquake and helping with relief efforts by publishing maps of helicopter
landing pads in the affected areas. http://communitywalk.com/map/590
– NY Coalition against hunger They are a citywide
umbrella org for the independent soup kitchens. They also have been using Google Maps to
actually map out these facilities in the city. This is a great tool to help volunteers
see areas of need, to help soup kitchens collaborate, to map the need and analyze the
gaps in the actual services.
The list of
sponsors for NetSquared is impressive, so if you work for a big corp then do check it
out. For individuals, there is a lot of great content on the NetSquared website to
explore – and contributing is as easy as tagging your own blogs. But of course, I'm sure
there's more you – we – can do if we put our 2.0 minds to it.
Flickr pic by cambodia4kidsorg (nb: that isn't Marnie in the photo).