An extremely creative designer has taken a throwaway idea hatched in February 2009 all the way to an impressive 3D rendering of an "Open Web phone" that will make your eyes sparkle.

Originally, designer Billy May conceived of a dynamic OLED keyboard to improve the BlackBerry Storm, with a shifting set of symbols that appear on the actual keys. He threw out some other ideas – "How about a volume wheel that gets harder to turn the louder it gets?" – and opened the discussion up for comments.
A year and a half later, May has pulled his concept into a cohesive next-generation phone, nicknamed the Mozilla Seabird. Seabird is part of Mozilla's Concept Series, a project that encourages, shapes and promotes ideas about the future of the Web.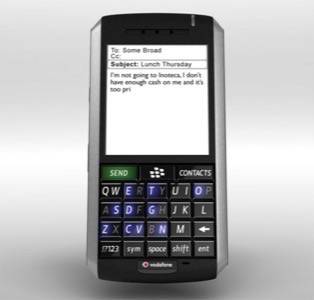 Mozilla's developer community is collectively exploring product and design ideas and turning them into proof-of-concept mock-ups and prototypes that can stimulate real product innovation.
May, with help from the developer community, has imagined a phone designed for ultimate interactivity. A detachable dongle is a Bluetooth headset and a sort of remote mouse that uses infrared tracking and touch feedback technology to precisely manipulate a pointer on the phone's screen.
The phone also has dual Pico projectors that project a keyboard and track pad as well as an image of the screen – input as well as output.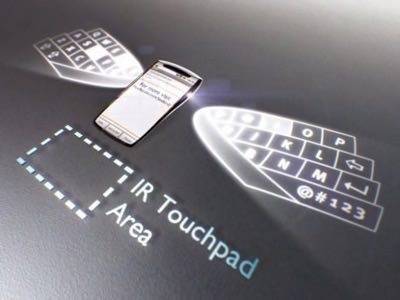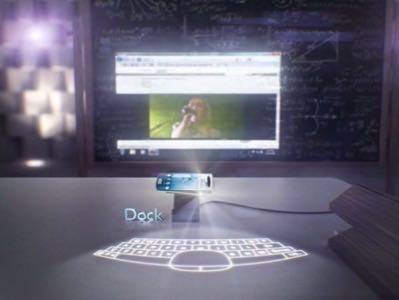 While we're dreaming, it can also be wirelessly charged.
You can also watch this in 3D.


Sadly, Mozilla has no plans to develop this phone. The Mozilla Seabird is a "community-driven exploration" meant to "push the boundaries of the Web and the browser." The browser wasn't really emphasized in this demonstration, but it's a peek at how hardware and the mobile Web experience will keep evolving.