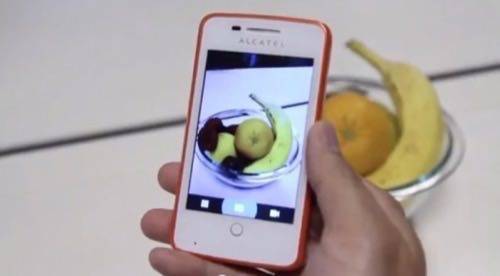 Mozilla is aiming to change smartphones and today made a very big step in that direction. Today, Mozilla is introducing its first two smartphones running its completely Web-based mobile operating system, Firefox OS, that will target first time smartphone users across the world.
Firefox OS has been in various stages of production for several years. Mozilla's challenge was to bring the Web to smartphones in such a way that users can interact with their devices in the same way that "native" operating systems could. That meant tying hardware functions like making phone calls, using the camera and GPS, to the Web using HTML5, not specific code languages like Objective-C used by Apple's iOS apps.
See also Firefox for Android Reveals the Future of the Mobile Web
Alcatel and ZTE are the first manufacturers to build Firefox OS smartphones and will be distributed by Deustche Telekom in several countries in Europe while Telefonica brings Firefox OS to Spain. The phones will be cheap and targeted at emerging markets. Mozilla has said previously that it does not expect to bring Firefox OS smartphones to the United States upon launch.
"The launch of Firefox OS marks an incredibly exciting time for the Web. Firefox OS powers the first smartphones built entirely on Web technologies and will stimulate an inspiring new wave of innovation for the Web," said Jay Sullivan, Mozilla Chief Operating Officer in a press release. "We are proud to deliver an experience for first time smartphone users that will delight them and really put the power of the Web in people's hands."
See also Happy 8th Birthday Firefox! Can Mozilla Adapt To The Mobile Era?
Mozilla has posted a quick video introducing the features of Firefox OS. Mozilla shows off the Firefox Marketplace, a completely Web-based app store with both popular global apps and regional niche apps depending on your location. It also shows off HERE Maps, made by Nokia, that features offline capabilities, walking directions and more. The newest version of Mozilla's mobile Web browser is the crux of the interface, allowing users to search for any apps they may need and bookmark websites on the go.