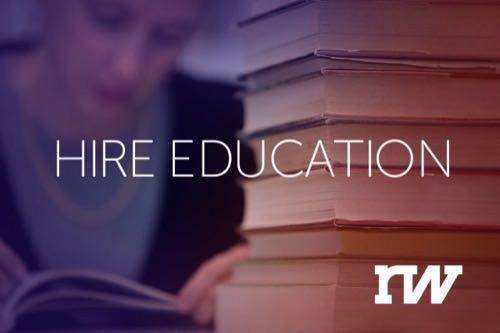 This post is part of Hire Education, an occasional series about technological innovation in education and how it's reshaping the way students prepare themselves for a transformed workforce.
The brave new word of free, online college-level courses finally makes it possible to get an inexpensive degree-equivalent education in many fields. Employers, though, might be less impressed with the supplemental coursework, unless you're looking for a job in technology or computer science.
Generally, massive open online courses—still often known by the unwieldy acronym MOOCs—are focused on providing courses that will improve skills in specific topics, frequently focused on technology, science and mathematics. These courses provide students with completion credentials once they have passed a class.
But the trend in online education is relatively new, having boomed over the last two years. So while students are flocking to these services—Udacity boasts 1.6 million students in over 200 countries—many employers remain skeptical of the nontraditional education.
Online-Educated And In The Workplace
Udacity, a popular online-course platforms that focuses specifically on technology-related courses, is working hard to encourage the acceptance of its remotely educated students in the workforce.
See also: The Traditional College Lecture Is Dead
The company recently announced the Open Education Alliance (OEA), a group of employers and educators that provides access to post-secondary education and encourages students to pursue careers in technology. Members of Udacity's OEA include Google, AT&T, Intuit and Cloudera.
"We've heard from our students that many of them are motivated to advance their career opportunities," said Clarissa Shen, vice president of strategic business and marketing at Udacity. "Employers and industry partners we work with are hiring our students."
Udacity's job placement program also actively works with students to help attain employment from its network of over 300 companies ranging from leading Fortune 500 companies to smaller startups.
"Out of our user base, ten to 15 percent of our students at any given time have opted in to post their resumes," Shen said. Students are also encouraged to promote their coursework on resumes and LinkedIn accounts, as well as set up profiles on GitHub.
See also: Udacity Ignores Reality, Founds Open Education Alliance
Coursera, another online teaching startup, says it wants to offer people a way to obtain a lifelong education, regardless of whether they get a degree at the end or not.
The company offers a "signature track" program in which students can pay anywhere from $30 to $70 to secure an official Coursera completion certificate that they can then advertise to employers.
"We ask students at the end of the course to share how they're using a verified course certificate," said Chris Heather, a product manager at Coursera. "It ends up that students are professionals that have a college degree or higher, and the main reason they actually take the courses is to advance their career."
So while online courses are supplemental to professionals who have already taken a traditional university route, these online platforms might prove to be crucial to students who either can't afford, or have no desire to attend college, but still want a good job in the workforce.
Degrees, Huh—What Are They Good For?
According to a study from the Brookings Institution earlier this year, about half of all U.S. jobs that require science, technology, engineering and math training are available to workers without a four-year college degree. Those jobs account for about five percent of all U.S. positions.
This bodes well for the likes of Coursera, Udacity and edX, the non-profit partnership between Harvard and MIT. Students can pay a minimal fee to complete coursework in lieu of a university education and still succeed in high tech fields.
In an interview with the New York Times, Google's senior vice president of people operations, Laszlo Block, said that the proportion of employees at the company who don't have college degrees has increased over time. In fact, there are some teams at Google on which 14 percent of employees never went to college.
"After two or three years, your ability to perform at Google is completely unrelated to how you performed when you were in school," Block told the NYT. "Because the skills you required in college are very different."
Tamir Duberstein understands firsthand how learning a new skill after college can create additional job opportunities. He began taking MOOC classes through MITx, now edX, and segued into the inaugural Udacity courses focused on computer science.
He completed five courses focusing on computer science and programming and was encouraged to post his resume on Udacity's platform. Because of his coursework, he now has a job as a programmer at Square, the San Francisco-based payments startup.
Udacity courses undoubtedly helped him get hired, he said in an email interview. "Udacity personnel actively put me in touch with my recruiter at Square."
With a degree in mechanical engineering from the University of Waterloo, Duberstein had never studied computer science, and decided to pursue the subject online. The coursework on Udacity is very different from the traditional classroom, he said, in fact he was happy to work on assignments, unlike his experience in college.
In Academia, The Degree Is King
Academics scoff at the idea that online certificates might rival university degrees, although of course that skepticism is a bit self-serving. If people turn to MOOCs over college, and the platforms can educate a higher number of students at a faster pace, then universities would need fewer professors leading lecture halls.
See also: Lynda.com Founder: I Was Educating Online Before Online Education Was Cool
Sanjay Sarma, director of digital learning at MIT, believes traditional university degrees still hold sway in the workplace.
"When I'm hiring someone for the long-term to lead the company, I want to make sure that their … interdisciplinary skills and critical thinking are very developed," he said in an interview with ReadWrite earlier this year. "So there, it matters and would matter to me that they did go to a good school and get a great education."
Technical skills like programming and mathematics can be learned online, but interpersonal relationships and leadership qualities still can't be perfected through MOOC classrooms, something many companies value in their employees.
A recent informal poll by a recruitment strategy expert Brad Petersen at Success Communications Group yielded some interesting insights. One respondent claimed that while some managers are slanted towards giving more weight to someone with a traditional college degree, they try to approach the topic of education equally.
"The person who usually gets an online degree or certification is juggling full time work, maybe didn't have the opportunity to go to full-time college (like me) and typically has more real world experience," the recruiter said.
This is congruent with both Coursera and Udacity's student bodies. Both companies report that while all students are taking courses to hone their skills, a high number of them are already employed and are using the courses to become more attractive as candidates for promotion or to other potential employers.
Photo via Flickr user ilikespoons