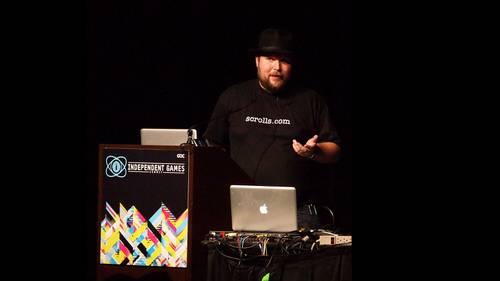 Minecraft's creator confirmed Monday that he is selling his monumentally popular game to Microsoft—but he won't be coming with.
Marcus Persson, known as "Notch" in the online gaming community, has always been outspoken about his dislike toward large companies, including Microsoft. In 2012, he accused the technology company of trying to "ruin PC gaming."
Minecraft players can't fault Persson for selling out for a cool $2.5 billion, even to a company he has professed to hate, but the developer insists that wasn't the only reason. The pressure of running the Minecraft community has gotten too great, he blogged.
"Thank you for turning Minecraft into what it has become, but there are too many of you, and I can't be responsible for something this big."
In the post, Persson talked about how he's never considered himself a game developer, simply a "nerdy computer programmer who likes to have opinions on Twitter," and stated that the Internet drama that followed his role was wearing him out.
With over 100 million downloads, Minecraft isn't just Microsoft XBox's most popular game, but one of the most popular games of all time. With a community that large comes serious drama. Earlier this year, American vandals set in-game dynamite on parts of a Denmark Minecraft model. And whenever something like this happened, Persson felt obligated to comment.
"Considering the public image of me already is a bit skewed, I don't expect to get away from negative comments by doing this," Persson said of the sale, "but at least now I won't feel a responsibility to read them."
On his Twitter account however, one of his retweets reveal he's got a sense of humor about his departure and the Microsoft sale:
Microsoft please fix boats

— Jordan Maron (@CaptainSparklez) September 15, 2014
Persson did not elaborate on his post-Minecraft plans. Fans appear disappointed, but are still wishing him well.
You can read Persson's entire farewell on his website or on Pastebin.
Photo by Official GDC