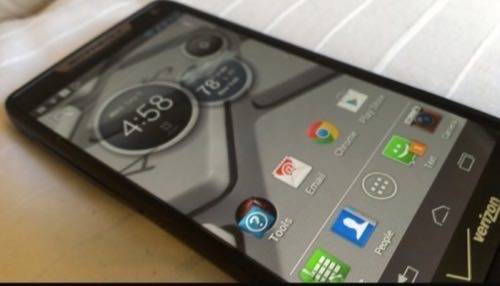 What happens when a new company comes into your market, drives down prices, iterates better and faster and ends up kicking your butt around the room and taking all of your customers?
Well, you sue them, of course.
That is what a coalition of companies under the moniker FairSearch.org has been doing to Google for the past several years. Its members include bitter rivals like Microsoft, Oracle, Nokia, Expedia and TripAdvisor that have long complained that Google has a monopoly on search, online data and advertising.
Now, FairSearch is going after Google's Android mobile operating system with a new complaint to the European Commission. The claim? Because Android is free, it creates uncompetitive pricing in the mobile market and also that Google creates has unfair practices by "making" its partner manufacturers use Google services like Gmail, Talk, Maps and the Play app and media store to use Android.
This Is All Kinds Of Stupid
"Google is using its Android mobile operating system as a 'Trojan Horse' to deceive partners, monopolize the mobile marketplace, and control consumer data," said Thomas Vinje, Brussels-based counsel to the FairSearch coalition. "We are asking the Commission to move quickly and decisively to protect competition and innovation in this critical market. Failure to act will only embolden Google to repeat its desktop abuses of dominance as consumers increasingly turn to a mobile platform dominated by Google's Android operating system."
Android currently makes up about 70% of the world's smartphone shipments.

Let's get a couple of pertinent issues out of the way. First, Android is free. This we know. Microsoft charges a license for Windows Phone, the same way it used to charge a "per seat" license for manufacturers to build the Windows PC operating system. Google, meanwhile, imposes some restrictions on its official partners (like Samsung, LG or HTC), saying that if they want access to the Google Play Android app store, they must also give tools and services like YouTube, Talk, Maps and the Chrome browser top billing.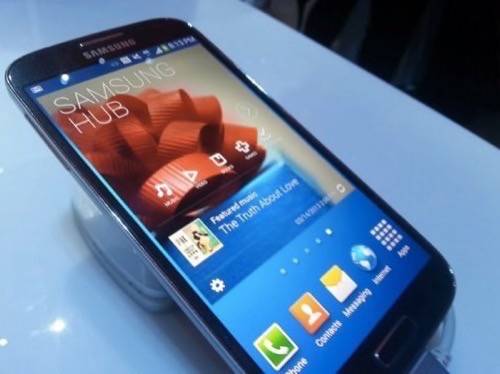 Google releases Android's kernel and base code to the public, for free. If a manufacturer doesn't want to include Google services in their Android hardware, it's free to ignore Google's requirements for accessing Google Play.
That's exactly what Amazon did with the Kindle Fire. You cannot access Google Play or other Google apps from Amazon Android products. According to research by The Guardian, around a quarter of all Android devices shipped do not use Google services (mostly sold in China, where Google's search service is banned). Facebook's new "Home" skin allows Facebook to monetize consumer data while also allowing access to Google services.
Samsung and its new Galaxy S4 (pictured above) also de-emphasize Google apps in favor of Samsung's own apps. That doesn't mean that Samsung has cut Google out of the equation (though it could, theoretically), but it has gone in its own direction in terms of how it's deployed Google's open source mobile operating system.
It should be noted that the leader in the anti-Google Pitchfork Brigade is Microsoft. This is a company that has twice been hammered by governments (the U.S. and the European Commission) for abusing monopoly power stemming from its Windows operating system to shut out competing products such as browsers or streaming media players.
By contrast, while Google does push its own apps, it also allows competitors to those same apps in its Play store. For instance, if you don't want Chrome for your browser, you can easily download Firefox, Dolphin, Opera or a variety of other browsers. Google is not locking its users into its own experience.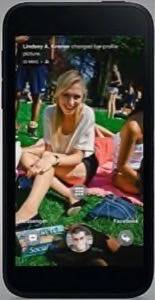 This Has Nothing To Do With Fair Search
You would think that an organization called Fair Search would, you know, be about search. The complaint barely mentions search at all. This is about money… not freedom of information.
From the complaint:
Google's anti-competitive strategy to dominate the mobile marketplace and cement its control over consumer Internet data for online advertising as usage shifts to mobile.
"Cement its control over consumer Internet data and for online advertising." That has little to do with consumers rights, wants or privileges. It has everything to do with Microsoft, Nokia, Oracle and its cohorts' declining businesses.
This is about smartphone and tablet sales. The complaint with the European Commission is a sideways slap at Google without taking the real issue — share of handset market share — head on.
Nobody put a gun to the heads of mobile carrier and manufacturer executives and told them they had to use Android. Even if they you take the issue of access to Google Play into account, that is a service that Google has every right to set requirements to use. How is this anti-competitive?
Just because Google built a popular product that is easy to build, easy to distribute and many manufacturers and partners have willingly decided to use that product, how does that make Google an anti-competitive monopoly in the mobile business?
Europe vs. United States
This type of complaint would never fly in the United States. Google could very easily point to Amazon and say, "look, we just give this thing away and people can do want they want with it. We think consumers get extra value if they want Google services and we set requirements for their use."
FairSearch has already come after Google in the U.S. It logged complaints with the Federal Trade Commission targeting Google's acquisition of Boston-based travel search engine ITA along with concerns over its AdWords keyword advertising engine tied to search results. In January 2013, after a 19-month investigation, the FTC basically exonerated Google of wrongdoing and chastised it about how it licenses patents.
The European Commission has not been quite so forgiving.
The EC has come down against Google over privacy concerns and is currently investigating the company, based on a FairSearch complaint, over privacy and antitrust concerns with its browser. European officials have show more willingness to put the hammer down on supposed monopolistic activities than its American counterparts.
It should also be noted that Android does not have the dominance in the U.S. like it does in other parts of the world. Here, it's embroiled in an epic fight with Apple's iPhone for the top spot among American consumers. In Europe, Google can point to Apple dominance in the U.S. as an example of how competitors can achieve success by being smart and having superior product.
Top picture: Motorola Razr M by Dan Rowinski