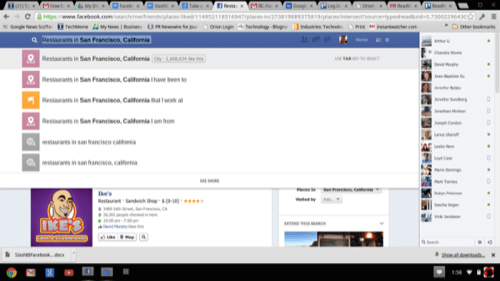 Microsoft's Bing search engine will ride the coattails of Facebook's Graph Search for years to come, gaining knowledge and possibly ad revenue as Facebook expands Graph Search's capabilities.
That can only be a good thing for Microsoft, right? Maybe not, this could be a deal with the devil, with Bing ending up digging its own grave.
Facebook rolled out Graph Search at an event at its new Menlo Park, Calif. headquarters on Tuesday. The natural-language search engine can, for example, search for "music that people who like Mitt Romney like," or "photos of my friends in 1989." Although it's limited to four topics at the moment – people, places, interests and photos – the queries that users can run against the millions of photos and connections stored among Facebook's billion users are powerful, powerful tools for users and brands alike.
But Graph Search isn't perfect. Mobile capabilities aren't yet in place, and Instagram, multiple languages and addressing the entirety of the Facebook Social Graph are features that will keep Facebook's development teams busy for years to come, chief executive Mark Zuckerberg said.
Bing Rides To The Rescue?
That's where Microsoft's Bing comes in. For every search that Facebook can't handle, Bing will step in. When you launch Graph Search (and just a few hundred to a thousand people have it at the moment) Facebook suggests results to the query as you type, Google style. Although Facebook subtly teaches you what types of searches you can make against it, it will defer to Bing in certain situations: "restaurants in San Francisco," for instance. Facebook assumes that you'll want recommendations from friends, but can't be certain.
In the latter case, a Bing results page will appear, surrounded by the Facebook framework. If you need to click further, it will open up a separate tab.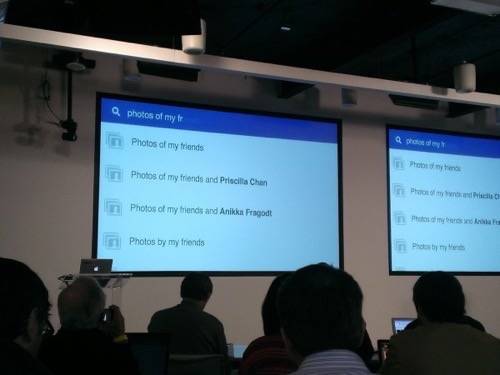 Who Gets Paid?
What this means is that for a certain percentage of searches by a certain percentage of users, Facebook will be referring users to Bing. Whatever the actual percentages, for a site with a billion users and counting, that number should be significant. What isn't clear, however, is which site will receive any associated advertising revenue; Bill Hankes, director of Bing PR at Microsoft, declined to comment. (Facebook, of course, is profitable; Microsoft's online division has traditionally lost money.)
In search, context is key. And where Microsoft benefits, according to Hankes, is through a better understanding of the intent behind the search. "Where Bing social searches will be aided is actually in the Web searches conducted from the Facebook context, because we can infer intent, and that intent is different," Hankes said. "So let's talk about mobile. If you conduct a search on mobile, your intent may be very different than if you conducted it on your PC. Because your mobile device… where you are, and what time of day it is, and if you conduct a search for "happy hour" or "Mexican," you're going to get a very different result than if you search on your PC.
"Facebook posseses an entirely different corpus of information than what is on the Web, and when you're in Facebook, you're doing different types of things," Hankes added. "You're doing different types of searches. When somebody asks for "restaurants in San Mateo," the intent may be different than if you were doing a general-purpose search on Google or on Bing. It sounds nuanced, but it's one way we can improve the algorithm."
What Happens Later?
It's not hard to believe that as Facebook expands both its user base as well as Graph Search, the numbers of people exposed to Bing will grow. Even a tiny fraction of Facebook's user base should boost Microsoft's market share, but Hankes was noncommittal. "It's early days, and we're going to see how it goes," he said.
But eventually, we could see a fragmenting of the search market. According to Zuckerberg, Graph Search helps give users the tools to "map out the Social Graph." Users begin to have access to data that was previously reserved for large corporations. (At this point, Facebook doesn't have an API – application programming interface – in the works to let developers hook into Graph Search, which means that those users and brands will be on an equal footing.)
Bing – like Google – has begun to try and provide answers to questions, rather than lists of links. But that's the same territory Zuckerberg and Co. have staked out, too. How one approaches the question, however, differs: Microsoft and Google seem to be fighting over the Web of facts, while Facebook has marched in to claim the Web of recommendations. (Google, of course, is fighting the war on both fronts, with its basic search engine and Google+ social network.)
As the years pass, however, it's fair to believe that Google will maintain its dominance in overall search, while Facebook will continue to control its own data. And as Graph Search improves, there's likely to be less of a need to supplement it with Web search.
What Does Bing Own?
Where does that leave Microsoft and Bing? Most likely, Bing will be left outside of Facebook's walls, looking in, while it fights Google for the rest of the Web.
Not surprisingly Hankes doesn't see it that way. "To assume that, you have to assume people's behavior will be the same as it was yesterday," he said. Instead, users are increasingly turning to mobile, to tablets, and to multi-purpose gaming consoles in the living room: new locations and modes of search that Microsoft is itself trying to define.
Within the first two categories, Microsoft would seem to be well behind Apple and Google, which control the phone and tablet worlds. As for the third, at least within the United States, the Xbox 360 has outsold the Nintendo Wii and PlayStation 3 for more than a year.
But of you accept that Facebook's socially driven Graph Search is valuable, than Microsoft's control of living-room, big-screen content means something too. So Bing could end up a nomad of sorts: migrating between Facebook, the Web and the living room.
The question is whether that nomadic existence is viable for Bing, or if it leaves Microsoft's search efforts with the crumbs that search's true owners leave behind.