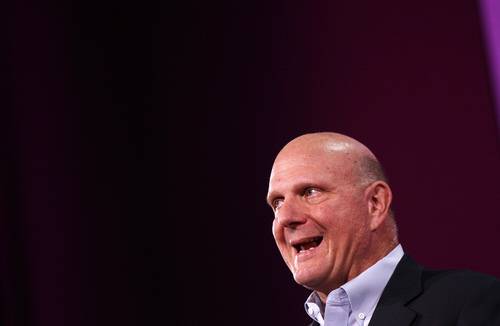 Get ready for another blast of anti-Google propaganda from Microsoft and its PR maestro Mark Penn. Sources tell me that the Borg is about to launch another broadside against the search giant, this one aimed at Gmail, under the title, "Don't get Scroogled by Gmail."
Microsoft flacks have been briefing reporters under embargo today. (I wasn't on the list.) The news will break at 11 p.m. Pacific time Wednesday night.
The gist of the scare campaign is that Google is a scary, scary company that reads your private emails in order to send you targeted ads. Even if you don't use Gmail, if you send email to someone who does, Google goes through those emails to generate advertising revenue too," Microsoft warns in material sent to reporters. Oh, and Microsoft points out that six class-action lawsuits have been filed against Google over this issue, and asks people to sign a petition "to tell Google to stop going through your personal email messages."
This is basically an ad campaign for Outlook.com, Microsoft's new mail service. Microsoft points out that Outlook.com doesn't go through the contents of your email. (Though it's worth pointing out that Outlook.com does have advertising.)
Nothing Better To Do?

Microsoft has tried this before. Just about a year ago, the Borg launched a campaign about the "Gmail Man," featuring a video of a mailman who reads everybody's private mail:
More recently, Microsoft introduced its "Scroogled" campaign claiming that Google's search results were skewed by advertising and even created a site, Scroogled.com, to make its case.
(See also Scroogled? Microsoft Charges Google With Manipulating Search Results.)
These are all part of an ever-more-nutso obsession that Microsoft CEO Steve Ballmer has developed with Google over the past 10 years. As I reported recently, Microsoft has spent millions of dollars lobbying regulators in the U.S. and Europe hoping to land Google in trouble, though so far it hasn't worked.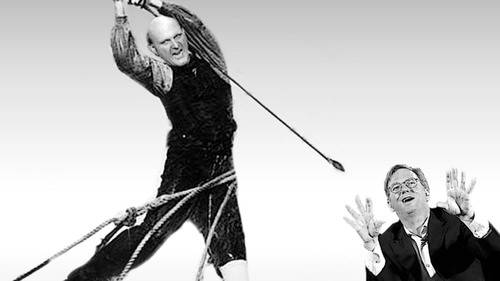 The Hand Of Mark Penn?
The recent smear campaigns appear to be the work of political pollster Mark Penn, who ran Hillary Clinton's disastrous 2008 presidential campaign and signed on with Microsoft to bring negative political tactics to the world of tech.
The strategy seems to be to keep hammering away on Gmail, hoping that if Microsoft just keeps repeating the same message over and over – that Google is a scary Big Brother spying on everything you do – it will finally sink in and scare people away.
That kind of stuff sometimes works in politics. Whether it will work in tech remains to be seen. So far, however, it's falling short.
Gmail has surged to 425 million users, and now has leapt ahead of Microsoft's Hotmail and Yahoo Mail. Of most concern to Microsoft must be that Gmail has been catching on inside universities and corporations. (ReadWrite and our parent company, Say Media, rely on Gmail.)
A Microsoft spokesman confirmed that the campaign was launching tonight.
In a statement, Google said, "Advertising keeps Google and many of the websites and services Google offers free of charge. We work hard to make sure that ads are safe, unobtrusive and relevant. No humans read your email or Google Account information in order to show you advertisements or related information. An automated algorithm – similar to that used for features like Priority Inbox or spam filtering – determines which ads are shown."
As I pointed out in my recent article, the risk of what Microsoft is doing is that it could backfire and make Microsoft look nasty and desperate. Instead of whining and running smear campaigns, why not just make better products? Why not just kick Google's ass in the marketplace?
The problem with campaigns like this is that it looks like Microsoft considered that option, realized it was impossible, and went with the negative ads instead.
Images by ReadWrite.