And all across the land, the people rejoice. The King, a resourceful if ineffective leader, has announced his abdication of the throne. His demise is imminent. The citizens of the land, in full huzzah, have begun to imagine what a new kingdom will look like in the new era, with a new King.
Microsoft's King—CEO Steve Ballmer—is retiring. Within the next 12 months, a new leader will be chosen to helm the software giant and oversee the transformation of the company from a legacy enterprise and tools company to a device and services company.
And there is one man that makes perfect sense to become the new King. A man that has experience in the old Microsoft fiefdom but now controls his own empire, far across the sea.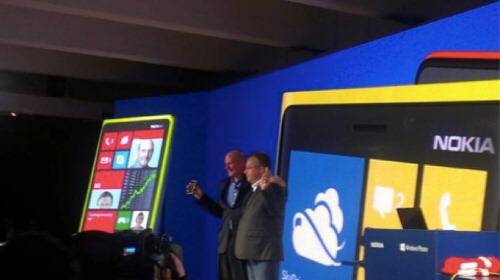 Stephen Elop, CEO of Nokia.
Here's why Elop makes perfect sense. From 2008 to 2010, Elop was the head of Microsoft's Business Division, which oversaw its Office suite of products. So, he understands the legacy cash cow of Microsoft. He was part of Microsoft's senior leadership team and has worked for Adobe, Macromedia and Juniper Networks. In September 2010, Elop took over the top role at Nokia.
By February 2011, Elop had tied Nokia's future directly to that of Microsoft when he announced that the Finnish gadget manufacturer would exclusively use Windows Phone as its smartphone operating system.
See Also Agony And Ecstasy: Steve Ballmer's Years At Microsoft
Microsoft and Nokia have deep financial commitments to each other. Earlier this year word leaked out that Microsoft kicked the tires on buying Nokia outright. The talks fell through, but that does not necessarily mean they are dead.
Now is the perfect time for Microsoft to buy Nokia and turn Elop into Ballmer's successor as CEO.
Not Convinced? There Are More Clues
In its official press release this morning, Microsoft used one notable phrase twice in its six-paragraph announcement of Ballmer's retirement.
"Transformation to devices and services company."
It appeared in the first paragraph (emphasis added):
"In the meantime, Ballmer will continue as CEO and will lead Microsoft through the next steps of its transformation to a devices and services company that empowers people for the activities they value most."
Then again in the second paragraph with Ballmer's official statement:
"We have embarked on a new strategy with a new organization and we have an amazing Senior Leadership Team. My original thoughts on timing would have had my retirement happen in the middle of our company's transformation to a devices and services company.We need a CEO who will be here longer term for this new direction."
Over the past couple of years, Microsoft has made it clear that its core products are devices running Windows 8 and services tied to its Azure cloud. Microsoft Office is a relevant part of the services aspect of the company and ties into its cloud strategy. The missing piece? A relevant stake in cash flow of smartphones.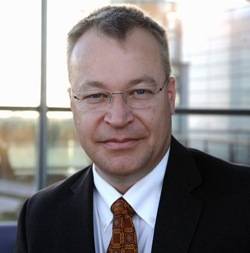 Microsoft makes money off Windows Phone 8 the same way it makes money off its legacy Windows operating system: by selling licenses to manufacturers for every gadget made using the OS. Microsoft began to change that model last year when it released its own Surface tablets. No longer was Microsoft wholly reliant on manufacturing partners for licensing revenue.
That is not the case in smartphones, as Nokia is the de facto manufacturer of Windows Phone devices with its Lumia line of smartphones. Samsung and HTC have made Windows Phone devices in the past, but Nokia makes up about 87% of all Windows Phones sold.
By buying Nokia, Microsoft can consolidate the "devices" portion of its transformation. With devices at the core, Microsoft can extend its services model based on the Azure cloud around the Windows 8 and Windows Phone center. Spreading from that tree would be services like Office and Yammer and its robust security offerings.
Given his resume, familiarity with Microsoft and roll as CEO of a leading smartphone manufacturer, Elop would seem to be the perfect person to run that new Microsoft. Given its conservative nature and addiction to its Windows and Office profits, an Elop appointment would likely be approved by Microsoft's board.
To help pay for Nokia (not that Microsoft is short of cash), Microsoft could sell off divisions not relevant to that core such as its Bing search engine and Xbox gaming system.
If Not Elop, Then Who?
If Microsoft again balks at acquiring Nokia, there are a variety of people that would be well-suited for the role of King of Redmond.
Here are four names that could make sense.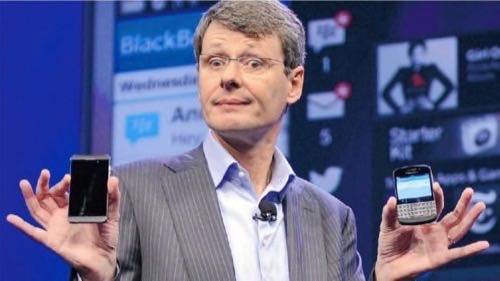 Thorsten Heins, CEO of BlackBerry: Heins is doing his best to man the floundering ship that is BlackBerry, but he may just be in the wrong place at the wrong time. Heins understands the need to innovate and market in the gadget realm and the services required to make an enticing product portfolio. Instead of buying Nokia, Microsoft could buy BlackBerry and install Heins into the top role.
David Oliver Sacks, founder of Yammer: If there is one internal candidate at Microsoft to take over for Ballmer, it should be Sacks. Microsoft bought Yammer in July 2012 and Sacks is currently the corporate VP in charge of the Microsoft Office division. Sacks is known as a champion of innovation and is a member of the infamous "PayPal Mafia" that is credited with helping the technology industry climb out of the Dot Com bubble burst in the mid-2000s.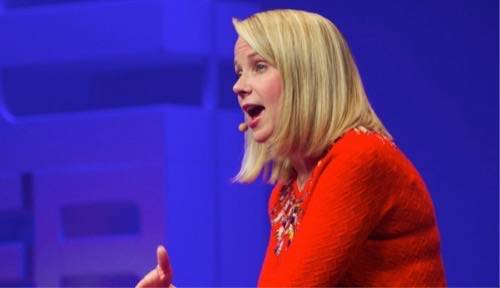 Marissa Mayer, CEO & President of Yahoo: Mayer was essential in helping build Google. She is now stirring the pot at Yahoo and the initial results are intriguing. Mayer is the type of technology executive that could help kick up the stifling culture that Ballmer created at Microsoft during his tenure.
Steven Sinofsky, Andreessen Horowitz: He left Microsoft in a controversial move last year, but he understands the product core (in charge of Windows and Office before he left) and was once considered heir apparent to Ballmer. Sinofsky announced that he was joining he board of legendary venture capitalist firm Andreessen Horowitz yesterday, so it is conceivable that he could walk away from that at any time he wanted.