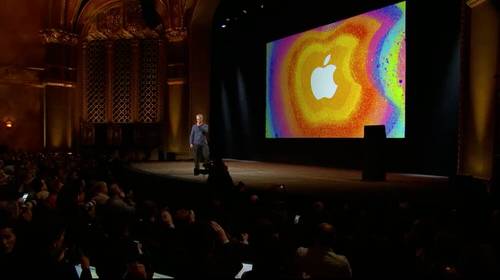 Apple will preview iOS 7 and OS X 10.9, its next-generation desktop and mobile operating systems, at its World Wide Developers Conference (WWDC 2013) next month in San Francisco. The official WWDC press release literally said so. What about that mythical beast, the iTV? And its cousin, the iWatch? Or new iPads, iPhones, or a MacBook Air Retina? And what about that rumored "iRadio" streaming music service—will we see it launch during the keynote on Monday, June 10?
As always with predicting Apple reveals, it's time to read the tea leaves.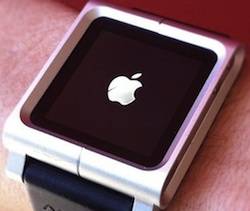 Updates, Not Moonshots
That slim but real chance to see the next groundbreaking piece of consumer technology is one reason why we'll all follow along June 10, waiting to see what actually comes out of the keynote. Much has been made over the past few years of "iTV," the paradigm-shifting TV set Apple is rumored to be working on. More recently, hype has also built around Apple entering the wearable tech space via a smartwatch (the company has collaborated with Nike on fitness-oriented watches in the past, but never released a watch under its own brand). I'd be shocked to see either at WWDC 2013, but you never know.
Instead, expect WWDC to preview major updates to iOS and OS X. We probably won't see new iPad or iPhone hardware at WWDC, but there's a growing expectation of new Macs in the form of updates to the MacBook Air and Pro lines. And then there's iRadio, or whatever Apple's calling their Spotify-killer streaming music service. If the rumors are true, Apple is in 11th-hour negotiations with Sony to get the service launched at WWDC.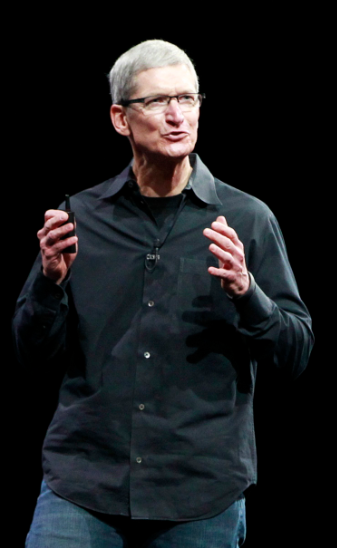 Hints From Tim Cook
CEO Tim Cook also dropped a veiled hint that this WWDC might not be momentous during Apple's second quarter earnings call. When asked to clarify some comments he'd made about the company's short-term product roadmap, Cook responded, "I'm just saying we've got some really great stuff coming in the fall. And across all of 2014."
Cook didn't rule out a hardware launch at WWDC, but he certainly didn't set expectations very high with the "And across all of 2014" part of the comment.
Cook may simply have wanted to assure investors that Apple's product roadmap is healthy and strong as the last of Steve Jobs' visions turn into the first of Tim Cook's products. But he may also have been dropping a carefully worded hint that this will be a quiet Summer for Apple products. Remember that the iPhone 4S launch was the first to come in September and not June.
Welcome To The Rumor Mill
Which brings us to the Apple rumor mill, which is increasingly fueled by carefully controlled leaks.
First there's the Wall Street Journal's report that that iOS7 will be heavily redesigned to feature a "flatter" user interface that trades the richness of fake Corinthian leather and felt gaming tables for a more modern look somewhat akin to Windows' Metro design language. 9to5Mac corroborated those claims about a trend away from skeumorphic design, and went on to say that iOS 7 will also feature deeper in-car integration, and broader system-level social networking ties to Flickr and Vimeo in particular. 9to5's latest report cites unnamed sources within Apple describing the new UI as "black, white, and flat all over."
OS X 10.9, meanwhile, is expected to feature more goodies for power users and draw more heavily from iOS, once again according to 9to5Mac. Apple's current OS X release, v10.8 Mountain Lion, sports a number of features derived from iOS apps, including AirPlay, Game Center and Messages. 10.9's changes will reportedly be more at the system level, focusing on improvements like tabbed browsing in the Finder and enhanced Safari browser performance.
Then there's the streaming music service Apple is supposedly finalizing. iRadio, as the Web has taken to calling it, is reportedly being held up Sony, which – surprise, surprise – doesn't like Apple's proposed licensing terms. Apple is said to have reached terms with Universal and Warner Music a few weeks back, settling on the same 12.5-cent fee per 100 tracks streamed that Pandora is believed to be paying the music publishing giants. But Sony is said to be holding out, scuffling with Apple SVP Eddy Cue over royalties and various other terms. Apple has pulled off major 11th hour negotiations like this before, of course, so iRadio could still make an appearance at WWDC.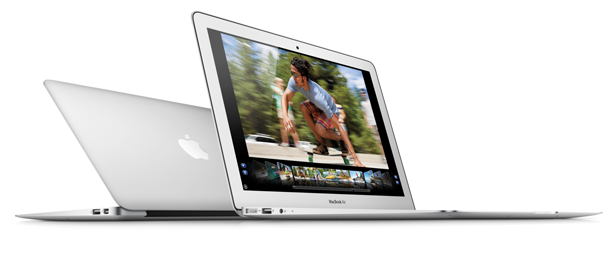 One More Thing
And one more thing… hardware. As usual, we're hearing plenty of rumors regarding new iPhones, iPads and Mac hardware. But Ming-Chi Kuo, a KGI Securities analyst with a top-notch track record predicting Apple product launches said last month that we can not expect an iPhone 5S, a new lower-cost iPhone and an updated iPad mini with Retina display any sooner than September of this year. The recent shift from Summer to a Fall iPhone launch could well have set a new company-wide product launch cycle.
Tons of other iPhone/iPad rumors are flying around, but they all wilt in light of Tim Cook's "great stuff coming this fall and across 2014" remark. Which leaves us with Macs.
WWDC is the perfect place for Apple to show developers it's still committed to OS X. A new Mac Mini or Mac Pro is possible, though it's likely too soon to see a "Made in America" product born from Apple's $100 Million investment in building Macs in Texas. The latest from Mr. Kuo points to updated MacBooks and MacBook Airs next month in San Francisco. While the one Mac every hardcore Apple fan really wants – the MacBook Air Retina – is said to still be months away, Kuo expects all current MacBooks to move to Intel's new Haswell processor line for noticeable bumps to performance and battery life.
Lead image from Apple's 2012 WWDC