As social media and information overload spill out over the boundaries of old media's monopoly on publishing, a big piece of the future will belong to the curators of the world. Some newspapers have scored headlines by calling new media organizations that curate content nothing more than parasitic aggregators – but not everyone is so shortsighted.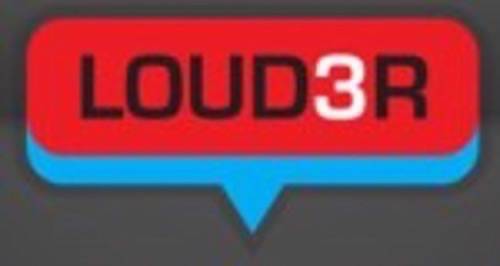 The New York Daily News invested $4 million this January in Loud3r, a content curation service built on top of extensive Natural Language Proccessing and other forms of technical analysis. The end result is a powerful tool than any curation geek would drool over. Already deployed by a small number of customers, Loud3r is generally available now. Check out the screenshots below of this new curation service that's just dripping with cool features.
Multi-media, content and keyword recommendations, topic disambiguation, turnable priority dials, social media analytics – this service offers a whole lot in a relatively easy-to-understand interface. The back-end isn't the prettiest, but the output can come in any number of formats: on a hosted page, as XML that you can style up to run on your own site however you like, even as a stream of curated Tweets. In most cases users of these services fine-tune the settings and let the systems run on autopilot, chewing through thousands of discovered stories each day and publishing tens or hundreds.
This service is aimed at professional publishers, there's a modest monthly fee per topic area you're curating. Whether you're in the target market or not, here's a look at one of the most cutting-edge services in this emerging market.
Competitors include OneSpot and DayLife.
Your stream – made by hand
These screens are a demo Loud3r account set up to track content about the topic "data analysis." Click any of the following screens for a larger pop-up.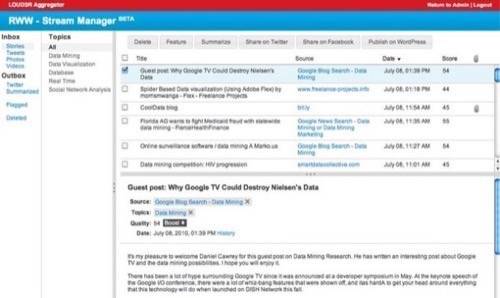 Project home page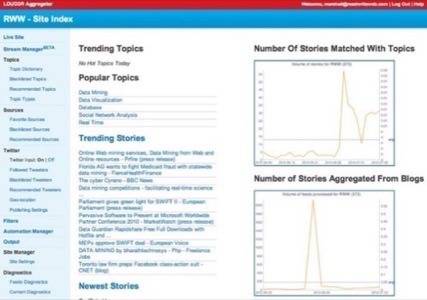 Keyword synonyms and blacklist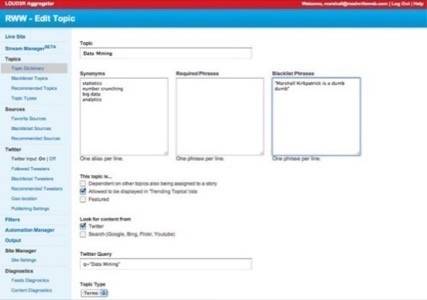 Keyword recommendations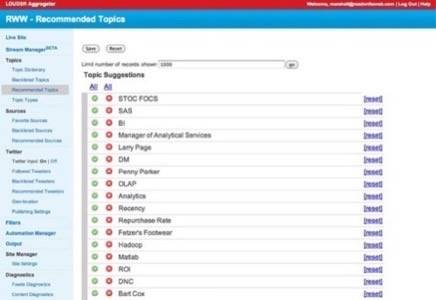 Dial the filters up and down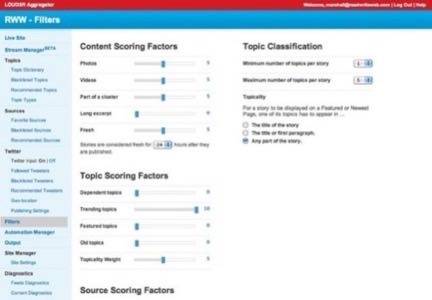 Sort the stream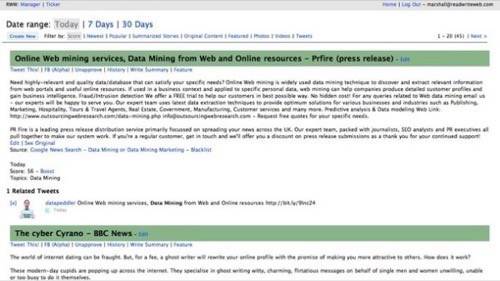 That's a little look behind the scenes at Loud3r. There's a whole lot there. The semantic and Natural Language Processing is the secret sauce, but throughout the service there are good features that any curation tool would benefit from including.
Are these kinds of tools the printing press of the 21st century? Original content will always be important, but it's easier than ever to publish now. That means there are all kinds of opportunities to ad value built on top of the rushing river of news online.