Lately on the startup blogosphere there has been a lot of talk about lawyers and how they relate to startups and entrepreneurs. A few weeks ago, Scott Edward Walker, a guest author on Venture Hacks, posted his Top 10 reasons why entrepreneurs hate lawyers, which prompted venture capitalist Mark Suster to write How to Work with Lawyers at a Startup.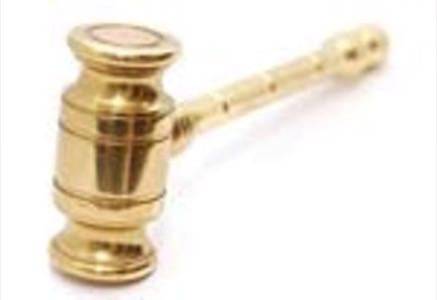 Regardless of whether lawyers are something entrepreneurs should loathe or love, it seems as though a curation of legal resources for startups was in order. The following is a list (in no particular order or rank) of blogs, articles, websites, VC tips and other online resources for entrepreneurs and startups.
The goal is to create a resource that startups can continue to come back to, so if you have some suggestions that aren't on the list, please let us know in the comments.
Blogs
The Startup Lawyer
Startup Company Lawyer
Global Startup Blog
Venture Law Lines
Freeland Benevich PLLC
Mendelson's Musings
Startup Company Blog
William Carleton, Counselor @ Law
BigStartups.com
Spam Notes
Emerging Enterprise Center Blog
BizzBangBuzz
IP Law For Startups
Online Legal Tools
Legal River
Legal Zoom
Nolo
Term Sheet Generator
NVCA Model Legal Documents
Recent Articles
AllBusiness.com – Start-Up Legal and Licensing To-Do List for Small Business

Entrepreneur.com – Answers to Your Startup Legal Questions

Jeremy Freeland – Early Stage Tech Companies – When Should You Involve a Lawyer?

Venture Hacks – Bram Cohen: "Lawyers can't tell you you can't do something"

Venture Hacks – Top 10 reasons why entrepreneurs hate lawyers

VentureBeat – Ask the Attorney: What issues do I need to consider when forming a start-up?

Harvard Business School – Top Ten Legal Mistake Made By Entrepreneurs
Tips From VCs
Brad Feld & Jason Mendelson – Term Sheet Series Wrap Up

Guy Kawasaki – The Top Ten (Sixteen) Lies of Lawyers

Mark Suster – How to Work with Lawyers at a Startup

Don Rainey – Son, you're going to get your butt kicked
Law Firms & Lawyers
Walker Corporate Law
George Grellas & Associates
Morgan Lewis
Dorsey & Whiteney LLP
Fenwick & West
Silicon Legal
Goodwin Proctor
Other
Startup Law 101
Great Web Startup Lawyers
25 Startup Law Resource
From ReadWriteWeb
Stock Options 101: Negotiating Ownership
Why No One Will Sign Your NDA
Ryan Roberts' 25 Startup Law Resources was a key jumping-off point for a good portion of the links found in this list, so thanks Ryan!
Photo credit: walknboston.