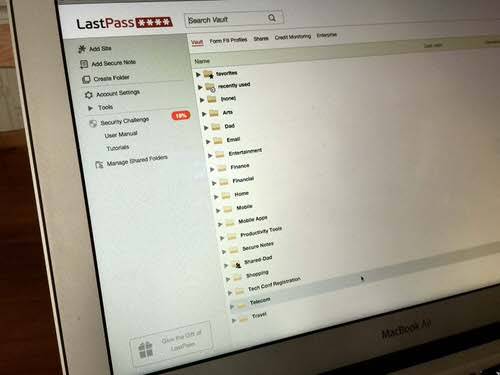 Now you have no more excuses for lame passwords or sloppy login management. Password managers LastPass and Dashlane now boast beta features that can automatically change account passwords and store them for users with a single click.
Every time there's a new vulnerability or attack—like Heartbleed or the Target hack—people run to their various accounts to change their passwords. At least, they should. But changing passwords one by one and then storing them manually can be a drag.
Enter LastPass' Auto-Change Password and Dashlane's Password Changer. They essentially work the same way: The service calls up a website, logs you in and then automatically changes your password to another secure, unique one. Then it saves the password in your account, so you can access it again later.
See also: Heartbleed Defense: The 3-Step Password Strategy Everyone Should Use
LastPass' feature makes the changes locally on your desktop machine first, then syncs the data to your account online, so you can access it on any of your devices. The company blog post emphasizes that "all of your sensitive information is encrypted on your computer before syncing, and your encryption key is never shared with LastPass." Subscribers can also set the service to automatically change their passwords on sites when there's a reported hack.
Dashlane says its Password Changer works on accounts secured with two-factor authentication. (A pop-up window asks for the code or displays your security question.) You can also change all of your existing passwords with a single press of a large green button, and plans are in the works to allow automatic password changes at set intervals.
Both work for more than 75 sites, including Facebook, Twitter, Amazon and other popular services and retailers, and in both cases, the features require a desktop computer. The cost varies: It's free for a single device with Dashlane (though syncing to other devices costs up to $40 annually). Lastpass charges $12 for a yearly subscription, which includes syncing across desktop and mobile devices.
Click here to sign up for Dashlane's beta feature. LastPass is releasing this feature to all of its users today across Chrome, Safari and Firefox (beginning with version 3.1.70).
Photo by Adriana Lee for ReadWrite