Why break the bank for your marketing needs when you can brainstorm your way to a killer marketing plan? The best marketing ideas come simple and cheap but these ideas do not come out of the blue.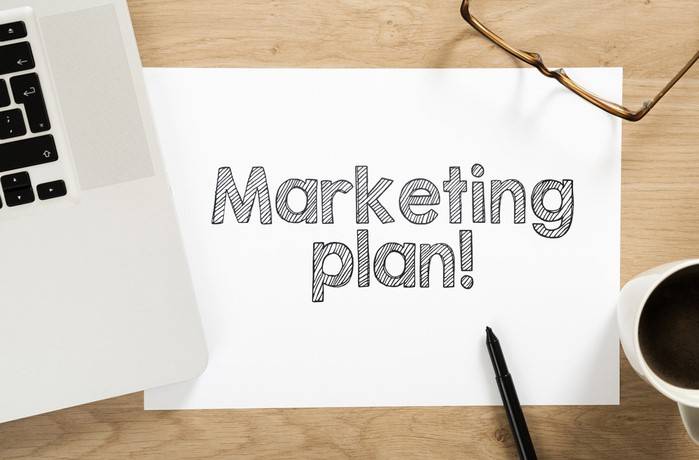 Your actual business plan will require an out-of-the-box, innovative thought process. You'll want to get your marketing wheels spinning. Always remember, building your brand is a perpetual process, so get into the right mindset from day one.
Here are seven successful marketing tips that can help you establish a solid framework and platform.
1. Define your end goal.
Just as it is practically impossible to embark on a road trip without deciding on a destination and determining your reason for the trip — it is only ideal that you define your marketing and business goals.
Do you relate with your target prospects on social media?
Ask yourself, how do you plan to increase the number of followers on your profile? How do you plan to generate traffic for your website? How will you  be reaching out to leads/prospects. What is your plan to converting them into customers. Your company will require a well-defined approach with specific objectives.
What goals do you hope to accomplish? In two years? Where will you be in five years? When you have an end goal, you can now start using landmarks. You will now be utilizing marketing strategies that can help you reach your destination.
2. Maintain a consistent brand and message.
The importance of consistency in the brand and message of startups cannot be overemphasized. It is often a school of thought that consistency and discipline is only important for the biggest enterprises.
While your startup will definitely under-go  minor changes over time — consistency is key. to as it This process will help the minds of your target audience.
3. Determine your target audience.
What can you possibly achieve without the right prospects? No matter how great of a marketing plan, product, or service you have in place, customers are crucial to the success of your small business. But who are these customers?
Obviously, you won't cater to the needs of everyone. It is important that you define your target customers so you can structure your marketing strategy to meet their needs.
How can you determine your target audience? This can be a pretty tough puzzle to solve but you can soar with these three ideas:
Identify the basic demographics of your target prospects such as their gender, age, and location.
Learn how to relate with your audience by analyzing their personalities and/or shopping behavior.
Establish your brand's message following your research.
These suggestions will help you hone in on your specific audience. You will be better able to determine their needs and structure your offerings to satisfy them.
4. Find the social channel for your startup.
Many startups recognize the power of affordable social media marketing. However, only few understand the need use the right channels.
Each social media channel serves different personalities and audience. Certain audiences engage with each channel differently, so it's up to you to determine what works best for your startup.
Some of the channels and their behaviors include:
Facebook:

This is the powerhouse of social media. This means you will likely find all audience-types on the platform. But you are not in business for everyone, so you must determine where you can find your targets and reach out to them.

Instagram:

This is a great tool for native advertisement purposes. Since the algorithm is optimized for valuable content, you will likely gain natural following of your target audience if you provide top quality content.

Twitter:

Twitter is another top notch social media channel. However, consistency is required to gain and maintain your audience. The ultimate goal though, should be to provide content that is relevant to your audience.

To improve your chances of reaching even more people, you can run a sponsored ad with a little budget.
You much evaluate and test each channel of social media in order to know which channel your customers feel comfortable with and how they relate to the social media channel. To add extra sweetener — you can invest a few bucks on a sponsored campaign. You can rest assured you will achieve results sooner rather than later.
5. Build a referral network.
Word of mouth advertising is one of the most powerful forms of advertisements, especially for small businesses. Since people make purchases based on trust and credibility, you can take advantage of their network and get a referral.
Getting a referral involves a two-step process.
First step:
You must deliver top quality results for your clients. During this process, ensure you keep the communication lines open so you can keep them engaged throughout the course of the transaction.
Second step:
Ask for feedbacks. Transparency is a very important quality especially for startups. Even if something goes wrong, asking for feedbacks is a great way to learn the personalities of your clients, and how satisfied they are.
Build upon these comments for the future. Whether a feedback is positive or negative — your startup will enjoy from engaging with users. A negative feedback offers you an opportunity to learn areas that require improvement while a positive feedback helps to build your referral network.
Be thankful for your customers' connection with you.
If a client is satisfied with your service — you can also let such one know that you also enjoyed working with them. Let your clients know that you will be looking forward to future engagements with them.
If they do not have a need for your service at the time, you can politely inquire if they know anyone who would like your offerings. Even if this doesn't lead to a prospect right away, you can rest assured the client will keep you in mind if anything comes up in future.
6. Cultivate relationships with influencers.
Influencers are just as important as your customers. They are the people your target audience listens to on a daily basis. You may wish to include hosts of YouTube channels and radio or TV personalities on your site.
If your target prospect is paying attention to these influencers — you must reach out to them and leverage their exposure. All of these efforts will benefit your startup.
Call or send emails to your influencers. Offer free products or services — you will most likely need to get creative. Reach out to these influencers. A mention from any influencer can propel your business startup from literally nothing — to a credible and legitimate force.
7. Emotional advertisements.
A number of studies have revealed that emotional advertisement outsells logic. In making brand decisions, people rely on their emotions rather than just information. The emotional response to ads has proven to be more influential on the decision making and purchasing intent of a person.
Unruly — a platform that ranks successful viral ads each year — discovered in 2015 that the most shared ads relied heavily on emotional awareness. Relating to friendship, happiness, warmth, and inspiration — they killed it with emotion.
How can a business drive connection with its target audience through emotional content?
Happiness:


Positive posts that create an atmosphere encouraging smiling, laughing, and generally happy customers will definitely increase user engagement.

Coca-Cola is an example of a brand that leveraged emotional content to reach its target customers. With tag-lines such as "Open Happiness" and Taste the Feeling." The brand has been able to connect with its customers by focusing on the happy photos of people engaging one another.

Fear/Surprise:


Fear is a built-in human instinct that triggers reactions to threats and helps to boost our chance of survival. It creates a sense of urgency that prompts us to act, to effect a change, or for the purpose of this article.

Purchase an item that will prevent catastrophic events in one's life. Lots of scare-driven tactics are employed in commercials to prevent cigarette smoking and drunk driving.

However, caution must be exercised while using this strategy to avoid displaying disturbing ads to viewers. Creating anticipation while passing an emotional message can prove especially effective for startups.

Anger:


Although anger is a negative emotion, it can also wake the emotions of people and spur them to action. Frustration and disgust can cause people to ask important questions.

While ads that promote negative emotions are less common, a study discovered that integrating anticipation and surprise into the content led to huge successes for such brands.
Create ads that take your viewers aback and cause them to ask important questions. Emotional content can be especially helpful to connect directly with your target audience.
8. Assemble the right team.
Individual talents and skills are important qualities for any business. However, teamwork kicks it up a notch. To develop an effective marketing plan, you need to have the right team.
This means having individuals with varying strengths and skills who come together for a common goal: to complement each other for the overall growth of the company. Maybe consider hiring a professional marketing team on a contractor basis.
When building a team, consider a few factors:
Identify the roles you need to fill to achieve your end goals.
Determine whether you would need individuals to work on a contract basis.
Interview each candidate for their strengths, skills, and experience.
Conduct assessments regularly for members of your team.
Since resources may be limited for a small startup, the suggestions above may prove challenging. But you can try out other alternatives.
Is your partner a great social media expert? Do you have an intern who is a coding whiz? Use the resources available until you are gradually able to expand your team.
Closing thoughts.
As mentioned earlier, creating a killer marketing plan does not necessarily cost lots of money. All that is required is your time, effort, and creativity.
Let you focus be on providing unique solutions. By being creative with your service, you will soon find your target customers opening up their wallets for you. Your customers will help you make the success of your startup.