Jolicloud, one of the original standouts in the field of cloud-based operating systems, has just released their new Chrome-based web application platform as promised earlier this month. The company's operating system now features 600+ web apps, a faster browsing experience and HTML5 support, notes a company blog post. The switch in back-end platforms from Mozilla prism to Chrome is an interesting one, too, especially considering that Google's upcoming Google Chrome OS for netbooks will soon launch, supposedly with manufacturer partnerships in tow. Will Jolicloud's open source efforts at delivering an alternative end up being just as successful? Or will they become the also-ran of the forthcoming cloud computing landscape?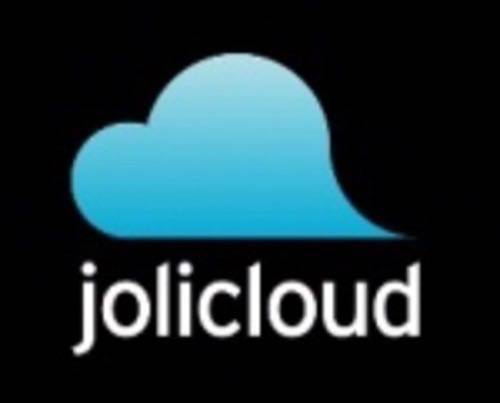 Jolicloud has always been an intriguing company to watch. Long before Google publicly announced its netbook-ready operating system, Google Chrome OS, Jolicloud had already envisioned a future where computers run apps over the internet instead of programs stored on a local hard drive. The company was launched in 2009 by Tariq Krim, a founder at Netvibes, the also ahead-of-its-time maker of online dashboards (a site, incidentally, also just now coming into its own thanks to the advent of the real-time web). The Jolicloud OS promises to take computing to the "cloud," the catch-all term meaning, in this case, a transition from installable applications to web services.
With its simple interface, Jolicloud lets you run a web browser and use applications like Twitter, Facebook, Gmail, Skype, Boxee, Meebo, Dropbox and hundreds of others from one webtop-type interface. Unfortunately, so will Google Chrome OS – when it launches, that is. And unlike Jolicloud, Chrome OS will have the power of the Google brand behind it, not to mention the marketing power of a company so profitable that it's literally creating new services just to have more places to advertise on the net.
So where does that leave Jolicloud?
Jolicloud to Benefit from Google Backlash?
If anything Jolicloud could potentially benefit from the recent "Google backlash," most recently seen when the search giant flubbed then apologized for the launch of its real-time content aggregation service, Buzz, within Gmail. Turned on by default, the company exposed people's private social network contained in their inbox to the wider world. Journalists covering the news were not happy, to say the least, as their top-secret sources were exposed to those savvy enough to search through their friend lists.
Despite this misstep, which may or may not be soon forgiven given the ephemeral nature of the Internet's pundits and their cause du jour, Google does make available several features that allow its customers to protect their privacy. For example, the company recently introduced a way that web surfers can opt out of tracking via Google Analytics. It also recently launched a web dashboard late last year in response to users' growing concerns about how the company handles the vast amount of data stored by its services. Although this dashboard is a convenient way to manage your various Google accounts and settings, it has the unintended effect of reminding you just how many facets of your life Google has wormed its way into. (If you haven't yet, log into www.google.com/dashboard for a real eye-opener).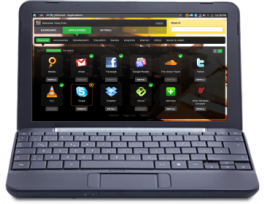 In Jolicloud's case, these privacy concerns could work in its favor. Like Chrome OS, it's also built on the same open source project that then became Google's web OS, but Jolicloud has the benefit of…well…not being Google. Right or wrong, some may be wary of the Internet giant as of late, just as they have been of other larger-than-life companies in the past, including, most notably Microsoft and IBM. For these folks, Jolicloud may seem like a way to enjoy netbook-based cloud computing without entirely giving themselves over to yet another Google-branded service.
But Jolicloud's real success won't be dependent on "feelings" like these – it will depend on what partnerships the company makes with hardware manufacturers. Talks may be underway, but nothing has been officially announced yet. Ultimately, it's consumers who will decide if Jolicloud netbooks are worth using – or if Google Chrome OS-based netbooks are, for that matter. But until the companies launch their respective offerings on machines available for sale, there's no way of knowing how well or poorly either will truly fare.