When I held an iPhone 6 Plus for the first time, I laughed. It looked comically huge in my little grip. Now I can't imagine life without that big screen.
If you've dismissed large phones due to their unwieldy size, here's something to consider: Despite tiny hands and normal-size pockets, I've managed just fine with Apple's "embiggened" new iPhone. No hand cramps. No finger spasms. Believe it or not, I can even use most features with one hand.
If you're wondering what dark magic this is, let me fill you in on my secret: A couple of cheap add-ons have made all the difference, transforming the super-sized phone from ridiculous gizmo to one of the most useful, usable Apple mobile devices I've ever relied on.
The Add-On That Makes The 6 Plus Sing In My Hands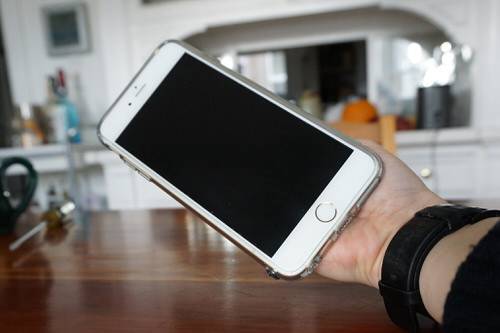 The iPhone ditched its squarish design, going for a super-slim profile with rounded sides that feel good, but make the iPhone 6 Plus a dicey proposition. Perhaps more than other huge smartphones, this potentially delicate device feels like it could slip easily out of my hands. Having butter fingers really doesn't help.
I took the plunge anyway, and I'm glad I did. My own clumsiness and an upsetting phone-snatching incident this summer put me on the hunt for a phone case with finger loops. What I found was even better. Meet the Bunker Ring.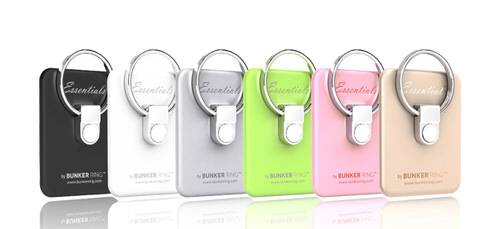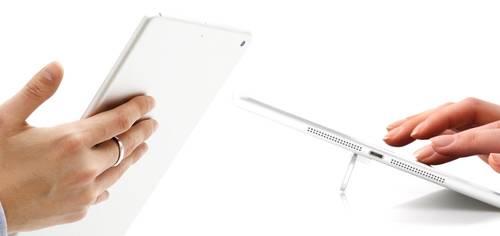 This is no cockamamie thumb extender. The Bunker Ring (available on Amazon for $16) is a simple metal loop that attaches to your phone. The add-on can rotate 360-degrees, double as a kickstand and be reused on different devices.
Initially, I doubted the grip of the tacky material that adheres it, but after several weeks now, I can attest that it hangs on for dear life. (It's actually rated for 8 to 9 pounds of weight.) But if it ever starts to feel wiggly, just pull it off and rinse it under water. There's no actual glue or adhesive, so water won't ruin it, and it won't damage your phone's finish. Just let it dry, and it's sticky again, ready to be reapplied.
See also: A Thief Snatched My iPhone—And I Learned A Lot About Smartphone Crime
Concerned about the holding power being too good—Would pulling it off bend my device?—I picked up an inexpensive phone case and tacked it to that instead.
Presto.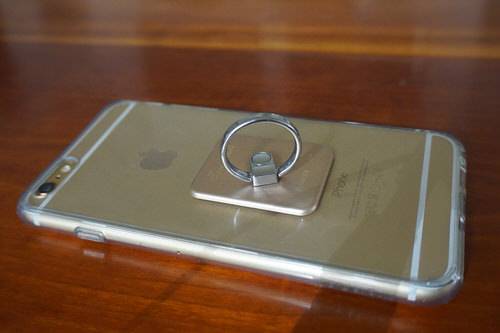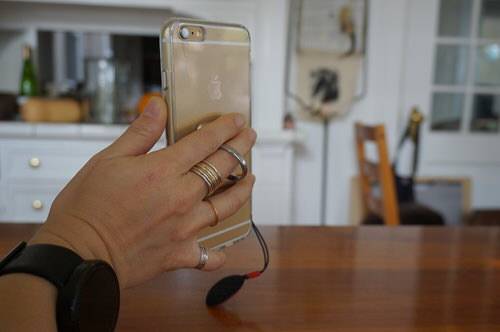 Even less expensive options exist, of course, but for an item that holds up my very expensive phone, I didn't want to go too cheap.
A Bunker Crop Of Goodness
With my gear complete, the 6 Plus has taken on new life for me. I can reach up to the top …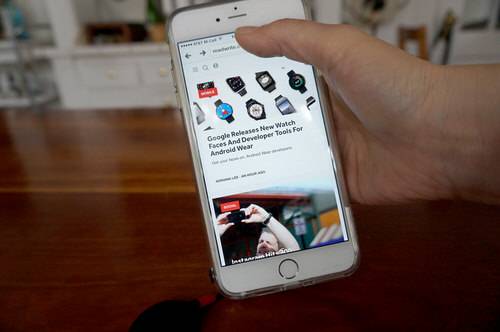 … down to the bottom …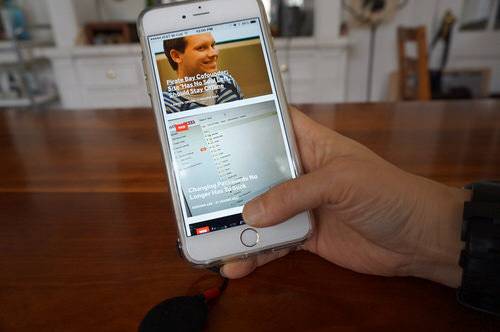 … and all the way to the left.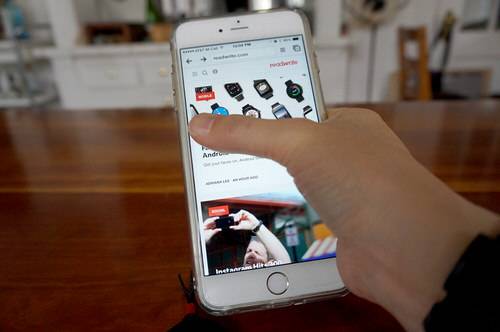 No need for that weird workaround Apple calls "Reachability," which lowers the screen so users can touch the tippy top. I kept setting it off accidentally, which had me rushing to shut it down. Now I don't ever have to trifle with it again.
With the ring on the back, the phone feels more stable in my hand. My fingers can stretch to reach buttons or inputs without any phone-teetering now. I can hold the device above my head to snap photos, reach most controls on the opposite side of the screen, as well as do some basic texting.
"Basic" is the operative word, though. The shift key and numbers button on the lower, far left side still remains out of reach. So if I need to text more than "lol," "ok," "c u" or "be right there," the effort may require my other hand.
This hasn't been a huge problem. I use a smartphone with one hand much less often than I realized. And when my hands are full, I tend to dictate to Siri anyway. Your mileage may vary.
The iPhone 6 Plus: 6 Weeks Later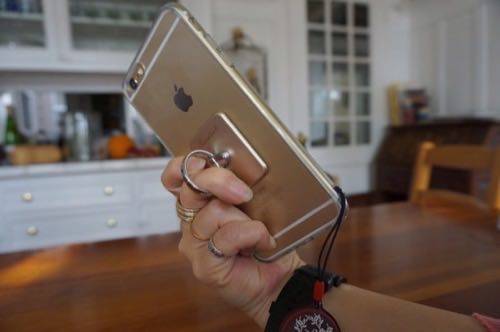 More than a month in, and I've noticed changes in my habits. I've barely touched my iPad mini (which may partially explain the downturn in Apple's tablet business). I watch a lot more video on my phone now, and I tend to reach for the Plus for viewing photos, documents and websites.
Through all that usage, I have yet to drop my device. Apparel makers want to help too; they're already redesigning pockets to fit large phones. But there's one scenario I haven't solved yet: taking it on a bike ride. Massive arm bands for the 6 Plus are nothing short of ridiculous.
There are two items that might resolve that: the $29 Flip Belt and the LD West Holster ($120 CAD, roughly $106 USD). Once again, both accessories work for different devices.
The holster might be a bit pricey, and I could question the value of a smartphone that requires add-ons to make it functional. But then I remind myself of one thing: With the 6 Plus—or, for that matter, a Samsung Galaxy Note 4 or Nexus 6—I don't need a tablet anymore. If the 6 Plus can save a bit of money, why not dedicate a fraction of those savings to accessories?
Product photos courtesy of related companies; all others by Adriana Lee for ReadWrite