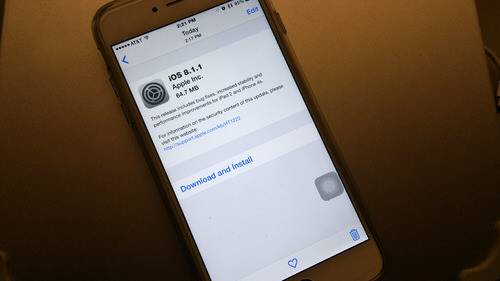 Apple mobile software updates have been a dicey proposition lately, so you might be inclined to skip the minor follow-up to last month's big iOS 8.1 release. Unless, that is, you have an older iPhone or iPad.
Apple promises to boost performance for the earliest gadgets with the A5 processor and iOS 8—specifically the iPhone 4S and iPad 2. The fifth-generation iPod touch and the first iPad mini also use the A5 chip, though Apple didn't call them out explicitly. But it's possible they might see some improvements as well.
See also: Apple Really Needs To Get It Together
Developers have been working with an early beta version for a few weeks now, and by all accounts, the software appears to be pretty stable. So if you still have PTSD over the world of hurt iOS 8.0.1 wreaked, take heart—at the very least, this one shouldn't cripple your phone.
The caveat, as with most iOS software updates, is for jailbreakers. If you hacked your iPhone using the Pangu tool to gain access to system-level resources or ability to install unauthorized software, or plan to some time soon, you may want to hold off on iOS 8.1.1 for now. The update will kill the Pangu jailbreak.
As for everyone else, the release notes for version 8.1.1 boast "bug fixes, increased stability and performance improvements for iPad 2 and iPhone 4S."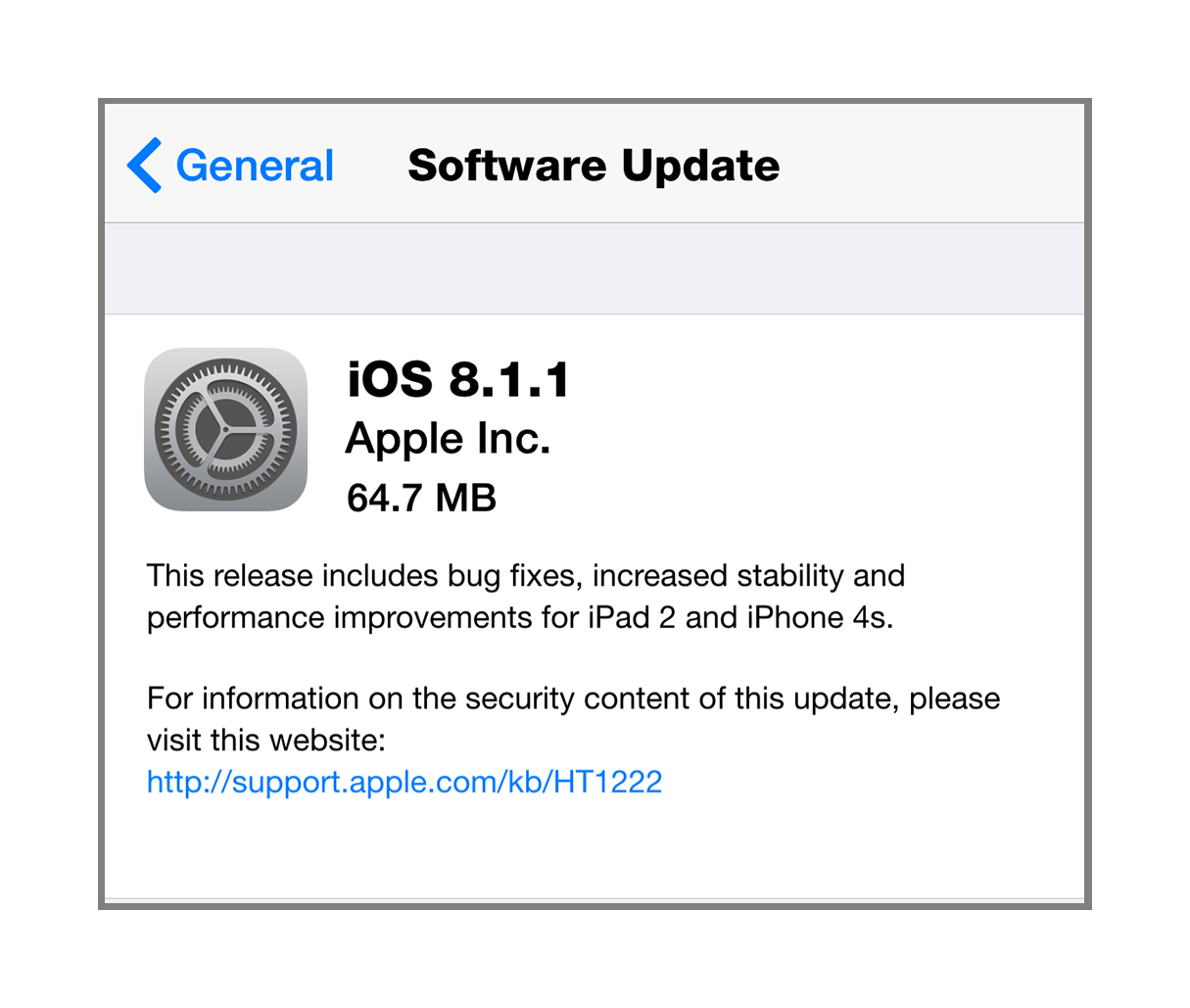 The new update follows last month's introduction of iOS 8.1, which launched Apple Pay and the iCloud Photo Library public beta.
You can download and install the software directly on your handset over Wi-Fi through Settings > General > Software Update, or perform the update by connecting to iTunes on your desktop.
Lead photo by Adriana Lee for ReadWrite