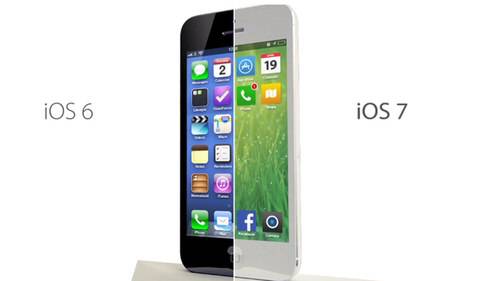 It's widely rumored that Apple's new iOS 7, to be unveiled at WWDC next month, will ditch the company's ill-fated love affair with "heavy textures," also known as skeuomorphic design, for a more flattened take on the user interface. A new report from 9to5mac on Friday suggests that this new flat design will also incorporate lots of black and white, though it's unclear just how far this simplified color scheme will permeate the new OS.
(See also: iOS Users Beg Apple: Set Our iPhones & iPads Free!)
Other updates will reportedly include changes to the longstanding lock screen, new widgets in the notification center and an overall uniformity in design and color among all native Apple apps.
SimplyZesty, a digital agency specializing in design as well as mobile and social strategy, made headlines earlier this month with its mock-up of what iOS 7 might look like. Many point out that the mock-up looks a bit like Windows Phone, and that its unlikely Apple would ever take its UI in this direction. But it sure gives us a good start when thinking about flat design.
Image courtesy of SimplyZesty's mock-up.