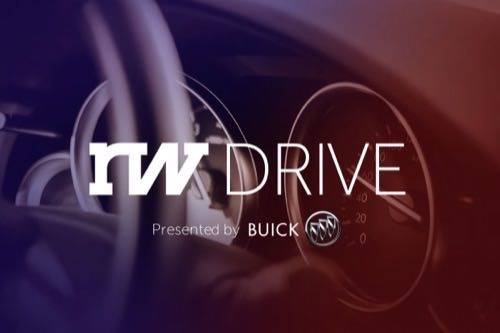 ReadWriteDrive is an ongoing series covering the future of transportation. In December, this series is presented by Buick Regal.
The Internet of Cars could be coming sooner than you think.
In August 2012, the University of Michigan launched a massive project to get 3,000 cars in Ann Arbor, Mich., to speak to one another via Dedicated Short Range Communications (DSRC). That project was partly designed to inform the National Highway Traffic Safety Administration whether or not it will mandate the use of DSRC modules as a critical safety device in all future vehicles on U.S. roads.
The clock is ticking on the mandate decision, which is expected by the end of 2013. The decision is potentially the biggest development for auto safety since the seat belt, and the biggest thing ever for the Internet of Cars.
See also: What's Holding Up The Internet Of Things
The mandate could also be a monumental misstep for the federal government—a bet on a technology that is quickly becoming eclipsed by competing technologies, most notably the 4G LTE cellular network. So, in a matter of weeks, DSRC is either going to take a giant step toward becoming a ubiquitous Wi-Fi-like fixture in U.S. cars, or head for the trash heap of failed and over-hyped automotive technology.
One Way Or Another, Cars Will Communicate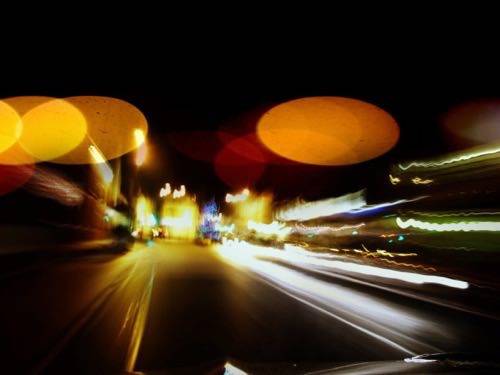 With or without DSRC, our cars and trucks will slowly and steadily become connected devices that can communicate with one another, and also with increasingly intelligent roadway infrastructure such as stoplights. The means by which vehicles are able to communicate with one other—commonly called Vehicle-to-Vehicle or V2V—is a key factor in bringing about a zero-accident future, and ushering in a new age of autonomous cars.
V2V communications—which could allow cars to "see" around corners and as much as a mile ahead—goes well beyond the kind of last-second collision avoidance found in automated on-board driver assistance technologies, like active brake assist and adaptive cruise control.
"Cameras and radars only scan the immediate vicinity of the car," Dominique Bonte, a vice-president at ABI Research, told me from his Brussels-based office. He's the firm's practice director regarding connected vehicles, telematics and intelligent transportation systems. "What's happening 20 or 30 vehicle in front of you, in terms of braking or a traffic jam? You're blind."

Yet DSRC has been stuck in neutral since 1999, when the Federal Communications Commission (FCC) first granted automakers exclusive use of the 5.9 GHz band.
If the NHTSA goes with DSRC, its decision will kick off a round of regulatory rulemaking. Even if the technology is fast-tracked, it wouldn't force DSRC modules into cars until around 2020.
Trust Issues
Bonte explained that automotive companies and government officials have historically preferred DSRC to other solutions because it uses spectrum specifically set aside for cars, with a high degree of security and reliability, and little to no potential signal interference. It's trustworthy and fast. "It has very low latency, around 10 milliseconds," he said.
See also: How The Internet Of Things Will Think
DSRC, however, can also create data overload, as the Michigan researchers have discovered. Each vehicle beams a significant flow of information onto the network: vehicle latitude, longitude, heading angle, speed, throttle position, brake status, steering angle, headlight status, turn signal status, etc. "Imagine every car communicating with every other car and all the roadside infrastructure," said Bonte.
The DSRC module is relatively inexpensive, at about $100, and it's easy to install. But thorny questions remain, such as who will pay for communications built into the roadway infrastructure, and for the the management and coordination of data centers. Working through the logistics could take years, if not decades.
Enter the Cell
Meanwhile, 4G LTE systems are already starting to appear on cars. Last month, at the 2013 Los Angeles Auto Show, Audi announced it would be the first automaker to offer high-speed data connectivity when 4G is offered in the 2015 A3 sedan.
"I think we'll see V2V not based on DSRC, but on 4G LTE networks," said Bonte. "It might not have the same reliability or availability, but it's a good technology." He believes that within four to five years, we'll see a large installed base of cars with 4G, meaning a much easier migration to V2V.
"One lesson we've learned is that if a system is ubiquitous, that's when success comes. We've seen with the Internet," Bonte said. "New technology is always prone to delays and resistance. DSRC might face an uphill battle. Why do we need yet another technology?"
Bonte told me that cellular network carriers like Verizon believe they can rev up 4G for cars, with enhanced security, bandwidth, and latency reduced to nearly the speed of DSRC. Of course, it will also require a higher degree of prioritization on the network, in which a message about the semi-truck barreling toward your smart car would take priority on the network over the photo upload of your adorable cat to Facebook.
"It's like social networking between vehicles," explained Bonte. "The vehicle might receive a message about a harsh braking event in front of it, so the car starts braking itself without the driver being involved."
If 4G LTE supersedes DSRC for use in V2V communications, the FCC might move to release the 5.9 GHz band from use in car communications, and grant it to stationary Wi-Fi networks. That could have indirect benefit for auto safety. With faster, more reliable Wi-Fi at home or a local cafe, you might be more likely to work remotely, leaving your car safely in the garage.
Lead image via Flickr user Ford in Europe; traffic blur image via Flickr user Neal