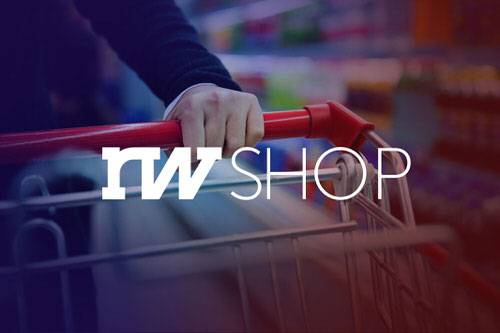 ReadWriteShop is an occasional series about the intersection of technology and commerce.
E-commerce is already pretty much woven into our daily lives, but only in a limited, one-way sort of interaction between user and website. Which has some future-of-shopping types wondering: What happens when your shopping apps stop waiting for you and instead come to you with offers? Or stop just taking orders and start proactively making suggestions or giving you advice?
In fact, they're not just wondering. Let's take a quick tour of some alternative shopping interfaces and interactive physical pop-up shops companies like eBay are starting to experiment with.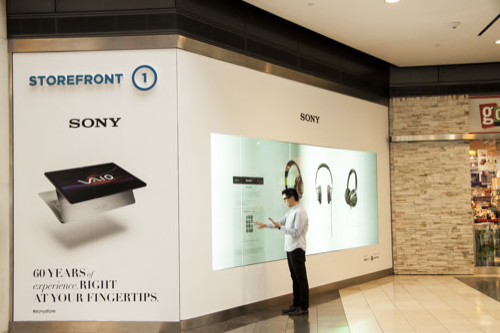 In The eBay Future, Window Shops You
Our first entry comes from eBay, whose digital shopping windows are large digital screens that double as an interactive e-commerce app. These screens work much like a pop-up shop, if you can imagine a store consisting of a single giant window that displays products and allows users to interact with and purchase them.
For three months last winter (November 2013 to January 2014), eBay hosted interactive shopping windows in the Westfield San Francisco Centre, a tony downtown mall, for brands such as Toms footwear, Sony, and Rebecca Minkoff fashion. Customers could scroll through products on the screen and make purchases via eBay's PayPal service (of course). They then could pick up their package in the mall or arrange for delivery.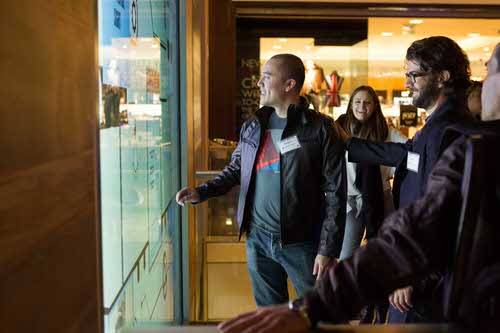 Obviously, these digital storefronts weren't just about generating sales. They also served as shiny billboards that helped direct traffic to the physical counterpart stores.
Commerce With Zero Effort
Steve Yankovich, eBay's VP of innovation and new ventures, sees the future of mobile commerce as various shopping interfaces that will be woven effortlessly throughout daily life—shoppable screens at the airport, at a bar table, at a mall. He heads up the company's Zero Effort Commerce initiative, a strategy designed to make that happen.
Perhaps you're out of laundry detergent—Zero Effort Commerce envisions an app that would learn your historical preferences and order a new box of detergent before you even run out. Going to a conference next week? The app, integrated with your calendar, could recommend a tweed jacket.
eBay doesn't plan to expand on its digital-storefront experiment following its trial at Westfield—which itself followed a similar experiment in New York earlier in 2013. But it does have another retail-innovation project using the same "connected glass" technology planned for later this year.
The App That Sells Your Stuff For You
eBay also recently announced the launch of eBay Valet app pilot, an app that calculates the value of items you want to sell on the auction site and then sells those products for you. It's the Antiques Roadshow of apps.
With Valet, users snap pictures of items they are thinking to sell. eBay representatives will then take a look at the photos and give you an estimate of how much your item may cost. If the user is still interested in selling, the company will send along a box and shipping label. Once the product is in eBay's hands, the company will take professional photos of the item and give it a listing, taking 30% of the cut once it's sold.
This app relies heavily on the work of eBay itself, with less time and energy spent by the user.
Why Not Hangout While You Shop?
Another tech heavy hitter, Google, also sees interactive shopping as the future of commerce. Google runs a shoppable video experience called "Shop The Hangout," where viewers can tune into a Google Hangout video chat with their favorite designer while shopping from the designer's collection.
Shoppable Hangouts has partnered with known techie and Google Glass enthusiast Diane von Furstenberg, as well as designers Rebecca Minkoff, Marcus Wainwright, David Neville and Rachel Zoe.
This pilot program featured live interviews with designers. Google Shopping Shortlists (a shopping list-like browsing feature) was adapted into Google Hangouts so that viewers could shop the designer's line while interacting with them through video.
The collaboration between these designers and Google has garnered some good reports, according to the company. Shoppable Hangouts produced over 150 million mentions on social media and a 5% increase in traffic on the designers' sites the day of the hangout.
Like eBay, Google is looking to eliminate friction in shopping and commerce. Shoppable Hangouts marks the beginning of Google's effort to integrate the experience of shopping into a variety of different activities. "As long as they're useful to shoppers and are integrated in a way that feels natural and authentic," says Laura Jones, a Google shopping-product marketing manager.
Seeing a shopping screen at your local bus stop or restaurant may seem a little too invasive, even for the most tech savvy. But with big companies piloting programs that encourage more interactivity and seamless shopping, we can expect our lives to integrate with e-commerce in the very near future. And with promises of easier, more hands-off shopping, it may just be a welcome change.