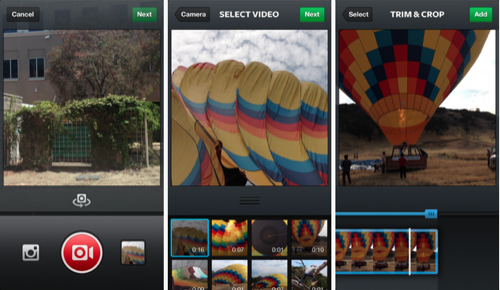 Instagram announced in a blog post today that its 4.1 version will include a feature that lets you upload 15-second videos to the mobile app. Up to now, Instagram and Vine users could only upload videos captured in the moment—nothing that had been shot previously and saved. This could be a big bonus for marketers—and for Facebook, which clearly wants to use Instagram video to soften up users for eventual short commercial video in their News Feeds.
See also: Instagram Videos Could Spell A Billion Dollars Worth Of Magic For Facebook
With Instagram's new feature, users can import any 15 seconds of video from their media library. As with photos, Instagram will also let users square-crop their footage to keep in line with that perfect Instagram uniformity.
Image courtesy of Instagram