The rise of the app store has fundamentally changed the concept of software delivery. Gone are the days when zealous software companies sent users discs in the mail (oh, AOL, we remember you well) that ended up making better coasters than promotion. Many computers these days do not even ship with a CD-ROM drive and smartphones have never seen any type of physical downloads. The delivery mechanism of the application store is an often-overlooked revolution of the mobile era.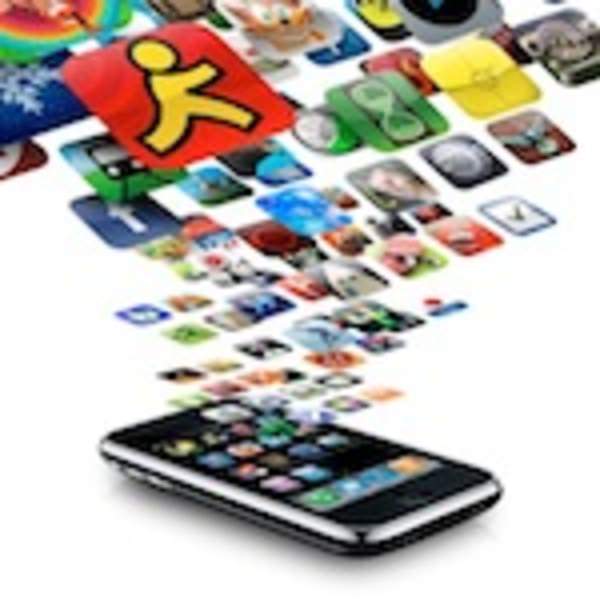 A Croatian startup named ShoutEm that provides a platform for iOS and Android app creation created a timeline infographic of the history of the mobile app store. Starting in 2008 with the advent of Apple's App Store, the game has fundamentally changed. Check it out below.
The Apple App Store launched in July 2008, a year after the first iPhone was released. It had 500 apps and, to many, was a revelation. It also signaled the dominance of the native mobile application. 10 million applications were downloaded in the first weekend.
The Android Market launched a couple months later in October and had 50 apps to start.
Research In Motion was not far behind, announcing BlackBerry App World at its developers' conference in October 2008 and accepting submissions from developers in early 2009. Nokia's Ovi Store opened in 2009, starting its short-lived run as the No. 2 global app store behind Apple's trailblazer.
The Windows Phone Marketplace launched in late October 2010. By July 2011 it had nearly 30,000 apps. As of Jan. 2012, it has almost 50,000. The BlackBerry App World had about 37,000 at the end of July 2011.
Apple reached the 100,000 app mark first, a little more than a year after launch, in November 2009. Skipping ahead, the Android Market hit 200,000 in early 2011 and nearly doubled its developer output through the remainder of the year. As of now, the Market has about 400,000 apps available while iOS has nearly 550,000.
Check out the timeline below. It ends in Aug. 2011 but we know the history since. The Ovi Store is in decline as Nokia gradually phases out the Symbian series, BlackBerry is in flux and awaiting new devices and trying to spur developers in to creating apps for the platform again while iOS and Android maintain exponential growth.
See the timeline on ShoutEm's blog here.