Anytime you sign up for a new product or service online, you need to ask yourself these three questions, says Google's Brian Fitzpatrick: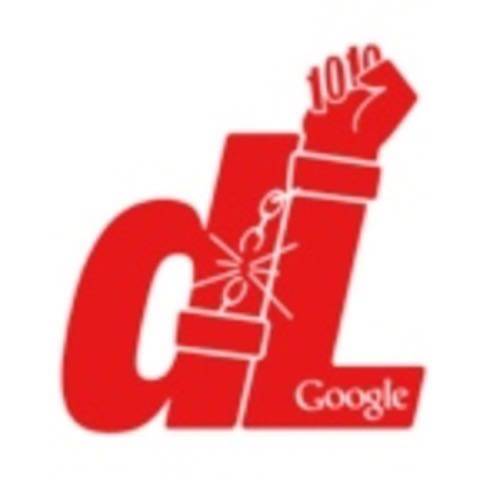 1. Can I get my data out in an open, interchangeable format?

2. How much will it cost me to do so?

3. How much of my time is it going to take to get my data out?
Of course, most of us neglect to ask these questions, and as such, we frequently find our data "stuck." We're then locked in to using certain products because of the time or money involved in moving elsewhere – that and the lack of a "download your data" button.
That's bad for users, but speaking at OSCON today, Fitzpatrick argued that it's also bad for the companies too. "If you lock your users in," he said, "it makes you complacent." Choice and trust matter for users, and by providing a way for them to get their data out, companies can make their users feel more secure in the first place. After all, this isn't just "data" we're storing online. It's our memories.
Fitzpatrick speaks with some authority here as he helped found the Data Liberation Front, the team at Google that focuses on making it easier for users to get their data out of the company. Feel nervous about the number of products and services you use that rely on Google? Gmail, Google Docs, Picasa, and now Google Plus? Well rest assured, the Data Liberation Front wants to help ensure your data is actually yours.
Although the team has been in existence for several years, Fitzpatrick said that the project's heritage dates farther back, to his own experiences at the end of college when he had to abandon all the messages he'd sent and received during that period of his life. As is common with most schools, his email address would no longer function after graduation.
Fast forward from the Nineties when our online data, while valuable was still pretty sparse to today. In fact, fast forward to June of this year when the Data Liberation Front unveiled a major product: Google Takeout.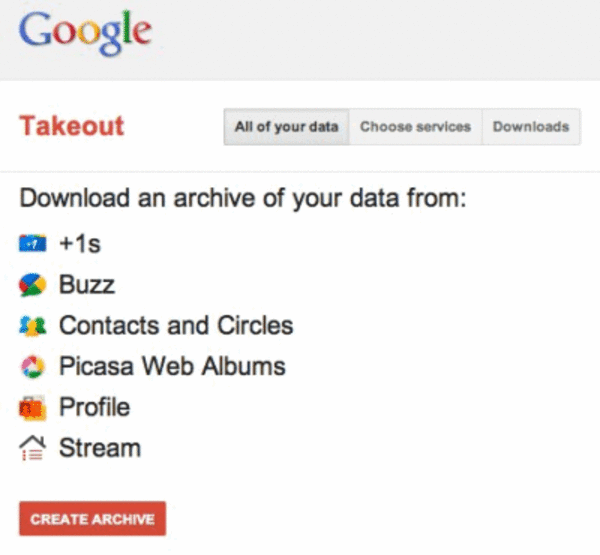 As the name suggests, Google Takeout lets you take your data out of multiple Google products. You can choose to extract your data from all these services or from just one – a "per-product liberation," as Fitzpatrick calls it. When you "takeout" your data, it's in a portable and open format so that you can easily import it into other services. Currently, you can download an archive of your Contacts, Circles, Buzzes, Profile info, Google Plus Stream, Picasa Web Albums, and +1s. (You can also export products from other Google services too, such as the contents of your Blogger blog and your Google Docs. Those just aren't integrated into the Takeout download yet.)
In his OSCON keynote today, Fitzpatrick talked about some of the "implementation details" that do complicate these sorts of data liberation efforts. "Delete is a very important element of control," he said, pointing to the feature in Blogger, for example, that lets you simply delete your blog. But what are the implications of the broken links and missing information when someone does this? And what happens when there are multiple people contributing to a project? Who really owns this data?
These aren't easy questions to answer, but as Fitzpatrick and the Data Liberation Front make clear: we have to start thinking seriously about the future of our data.