There has been a lot of talk lately of companies monitoring social media, be it Twitter, blogs, or social networking sites, for mentions of their company name and responding to customer service issues. Some of this interaction has been in the Twitter community, with Comcast being one of the more active participants as of late. Although in some cases, customers twittered their frustration after failing to receive the support they needed through traditional methods, in many cases, Twitter was the first place the customers vented their frustration, and then were surprised when they received a response from a support rep or company spokesperson.

But what we wanted to find out is which companies are using Twitter for customer service? And how can you get a company's attention via Twitter?
Comcast is Watching You
The trend of companies being tuned in to what's being said on the web may not have begun with Comcast, but even if they were not the first, they are the company receiving the most attention around their activities as of late.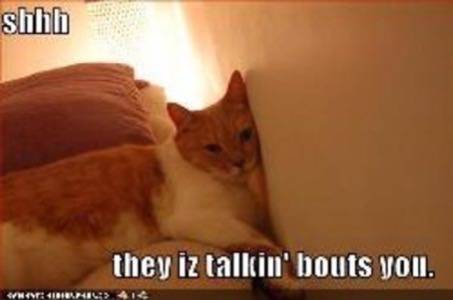 Given the nature of their business as an internet provider (as well as some of their questionable practices – like bittorrent throttling), they were sure to attract the attention of the internet-connected folks who blog, socialize, and use Twitter.
One of the more notable examples of Comcast in the Twittersphere was their response to Michael Arrington's internet outage, something that he railed about on Twitter after Comcast support failed to resolve his issue – a method that worked rather well.
Even though Arrington's Comcast experience gathered a lot of attention, a Comcast rep notes here that this practice is something the company has been doing for going on six months now and that most people find the experience a positive way to interact with the company.
Other Customer Support Experiences on Twitter
Comcast is certainly not the only company using Twitter for customer service. Let's run down some of the other major players gaining attention for their Twitter-savvy:
Another big name on Twitter today is Dell Computers. The company actually has severalcustomerservicepeopleon Twitter who find complaints and address them. Unlike Comcast, though, their Twitter activity hasn't received a large amount of attention, outside of marketers and social media pundits. (Perhaps because there are fewer complaints?)
Then there is Twhirl, a somewhat obvious example of a company that would use the medium as they are makers of the popular Adobe AIR Twitter client. For instance, Mack Collier posts about his experiences with Twhirl's support via Twitter on his blog:
Case in point, a few months ago I started using the Twitter client Twhirl. One day I tried to sign-onto Twitter with Twhirl, and Twhirl said it didn't recognize my password, and wouldn't let me sign-on. Frustrated, I posted on Twitter that I couldn't get Twhirl to work, and that I was going to download and try Snitter (a competing service to Twhirl), instead. Almost instantly, someone from Twhirl contacted me via Twitter, and walked me through the process to get Twhirl working for me again. I have used Twhirl ever since.
Southwest Airlines is also heavily involved in the Twitter community, using the service to inform their customers know about deals among other things. Jackie Huba reports getting a tweet from them explaining that if she booked a ticket using PayPal, I'd get $50 back in PayPal credit.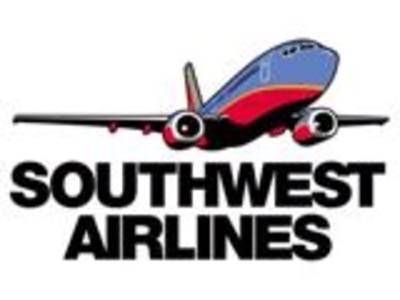 Southwest is also known to tweet press happenings and pointers to blog posts, while also staying tuned into conversations about their brand. David Armano had recently flown Southwest Airlines and found the airport check-in a two-button breeze, something which he mentioned on Twitter. He received a "thank you" from the airline a few hours later. How nice!
Blogger Cyndy Aleo-Carreira ( @fourlittlebees ) said she had received support from Socialthing! !, Twhirl , and Toluu developer CalebEston via Twitter. When I spoke to her about her experiences, she describes a recent example when she had an issue with Toluu:
I got my invite and went to log in. Whenever I can, I use my OpenID because I'm tired of entering passwords in Passpack. However, OpenID failed. I have a low threshold for fails of that variety, so I Tweeted that it was a bad first impression. Within about two seconds, I had a response from @calebelston asking me what issue I had, could I describe it, etc. Best part is that I sent him the info, as well as the issues I was having importing my complete OPML file to Toluu, and then forgot about it. You know how it gets when you are trying 85 apps at a time. Then I get an email from him: Hey, we've been working on this issue. Would you be willing to try it again and see if it works? I was floored that he remembered to come back and contact me.
She also detailed her issue with Socialthing on her blog, saying:
They must have been monitoring Twitter, because my short little blip about the error received an immediate reply asking for a screenshot, and a blog post about the issue went live shortly after. Socialthing was back up and running quickly.
All Companies Should Get on Twitter!
Social news up-and-comer, Mixx, is another company monitoring tweets. Blogger Helen Thompson had some trouble with the service and tweeted a negative comment on Twitter. She explains what happened:
Next thing I knew, Mixx had added me on Twitter. This led me to joke that perhaps I could invoke Johnny Depp and get the same response. Sadly, this wasn't the case, but the good folks at Mixx patiently sidestepped the joke and asked what hiccup I had run across. I wasn't able to reproduce the problem…However, I was very impressed: within a few minutes of making a complaint about a technology, the technology folks approached me with "Hey, I see you had trouble with our platform. What can we do to make it better? OMG if VW had done this with me when my Jetta was made of fail, I might not be driving a Toyota today!
That last bit is worth a second look – companies could potentially lose customers when they appear to not care about your issues. Without knowing what her Jetta issues were, it's hard to say whether VW was ever given a chance to address them, but it's still interesting to think that even a frustrated customer like her could have been turned around had someone responded to her problems.
Maybe car salesmen should keep Twitter accounts? Wouldn't that be something! What if every business you interacted with had a Twitter address? You wouldn't have to follow them per se, and be inundated with marketing drivel (unless of course, you wanted to), but if you ever tweeted a problem, they would be right there to help.
It could be that, at some point, the companies that aren't on Twitter will begin falling behind in customer satisfaction without even knowing why…and losing customers in the process. Maybe not a car manufacturer as big as VW…as least not yet…but here on the web, these Twitter conversations could be the "make or break" point for new internet startups.
… But Don't Forget Traditional Customer Service
Social media blogger, Corvida of SheGeeks, frustrated by an auto-reply email message that MyBlogLog sent in response to her support request, twittered her frustration and received a response from the company only 10 minutes later.

SheGeeks Tweets
This particular incident, though, points to a larger issue – as is often the case with Comcast issues, people are venting on Twitter as a last resort after the company failed to deliver quality support via more traditional channels.
While it's nice to know that Twitter is available as a way of getting a company's attention, all methods of customer service and support should be treated with the same consideration.
By pouncing on the Twitter complaints while ignoring the emails, one has to wonder if the company is, in fact, more concerned with reputation than they are with service.
For Companies: How To Track Tweets
A Salesforce community manager, Kingsley Joseph, explained how he monitors tweets so quickly – he uses a Yahoo Pipe that tracks Salesforce's online word of mouth. He even coded a generic pipe which people can use to track mentions of their company. Here's the pipe.
Via the Church of the Customer blog, here's how to use the pipe:
In the search field, fill out the terms you want to track. For example, Salesforce Ideas could use: "salesforce+ideas", ideaexchange, ideastorm, dellideastorm, mystarbucksidea. Usually the second field (URL fragment to ignore) should be .yourdomain.com . This is to prevent posts made in the your own blog/community from showing up. The dot before the domain is important. The first time you run the search, Yahoo might return an empty list. To force it to go fetch feeds, click "More Options" and then click "Get as RSS". You can then hit back and re-run the pipe successfully. Titles are de-duplicated and sorting is reverse chronological. Multiple search terms can be used and the matched term will be prefixed to the title of the post.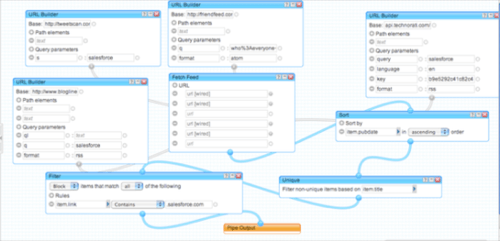 Salesforce's Yahoo Pipes Tool
Other methods for tweet tracking can involve using a service like Tweet Scan, which performs real-time monitoring of Twitter. Take a look at a Tweet Scan for keyword "Starbucks," for example, and see what we can learn:
And this was just a cursory look.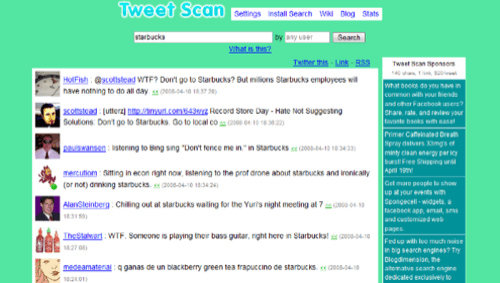 Starbucks Tweets
But Tweet Scan isn't the only way to search Twitter. Quotably also does Twitter searches where conversations can be followed in a threaded fashion. Matt Dickman rounds up even more services that may be of use.
For more advice, Charlie O'Donnell good job listing ways a company can use Twitter.
And for companies needing even more help, companies like Radian6 are now offering social media analysis and monitoring solutions for PR and advertising professionals.
For Customers: How to Get Support
In addition to the companies mentioned above, several businesses have "community managers" active on Twitter. These reps act as evangelists, customer service reps, and public faces for the company the represent. Blogger Mario Sundar posted a list of the community managers he found on Twitter (which I edited to remove the people whose Twitter username he couldn't find):
Will Pate: Community Evangelist – ConceptShare (@willpate)
Mario Sundar: Community Evangelist – Linkedin (@mariosundar)
Eric Skiff: Community Evangelist – Clipmarks (@ericskiff)
Marilyn Pratt: Community Evangelist – SAP Labs (@marilynpratt)
Brett Meyers: Community Evangelist – Zloop (@brettmeyers)
Ryan Knight: Community Manager – Yahoo (@yank)
Jennifer Puckett : Community Manager – Disney (?)
Jim Lynch: Community Manager – Ziff Davis (@jwlynch)
Jake McKee: Community Guy – Formerly Lego (@jakemckee)
William Azaroff: Community Engagement – VanCity (@wazaroff)
Carole McManus: Community Specialist, formerly Yahoo 360 (@puttopal)
Asa Dotzler: Catastrophist, Mozilla (@asadotzler)
Anand Iyer: Developer Evangelist – Microsoft (@anandiyer)
Damon Billian: Director of Customer Evangelism – Mint (@dbillian)
Domini Perri: Community Manager, Utterz – (@domjp)
Daniel Ha: Disqus (@danielha)
Dominic Perri, the Community Manager over at Utterz, introduced himself in that post's comments, too. (@domjp)
Let's also add Flock (@Flocker) whose community manager is @evanhamilton, Lookery (@Lookery), and Toluu (@calebelston).
I'm sure this list is woefully incomplete, but, despite the numerous Twitter apps, no unified resource of this information is currently available. We encourage companies with a support rep or community manager on Twitter to respond in the comments on this post with your information so our readers can beginning building their own personal Twitter service directories.
And if you've received customer service via Twitter, please feel free to share your stories here.