Google is an ad company with a humongous technology stack. We don't always think of it that way, but Google's business is actually content, not technology. All that infrastructure is devoted to improving the delivery and relevance of the stuff Google shows us. Ads make the money, and other content – search results or email – brings the value.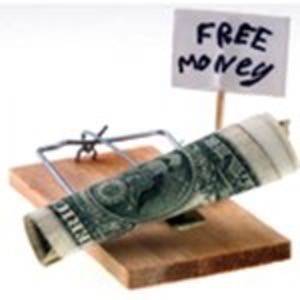 But Google wants to make ads valuable, too. "It is our goal to make ads into content," SVP Vic Gundotra said at SXSW last week. In order to make its ads desirable to users, Google is cracking down on "bad ads." Google's ad criteria offer an interesting glimpse to the kinds of scams people try to pull online.
Doing No Harm
Google's most basic set of protections against bad ads are its advertising policies. They forbid ads for counterfeit products, misleading claims, fraudulent scams like get-rich-quick schemes, and businesses with unclear billing practices.
The policy also maintains a list of banned products and services that Google classifies as "harmful," including alcohol, gambling, fireworks, drugs (legal and otherwise), tobacco and weapons. The full list is more specific and breaks down the policy by geographical region.
In short, Google doesn't allow "ads that harm users." That gives it a wide berth for banning bad ads outright before they bother anyone.
Detecting Bad Ads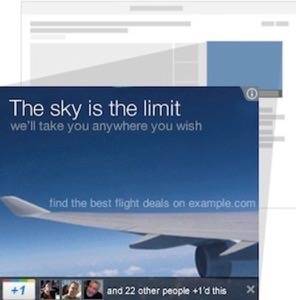 Google has both people and algorithms reviewing its ads. The automated systems detect links to malicious sites, and they review landing pages and advertiser accounts. When the robots flag an ad, human policy specialists come in to review.
In a blog post today Google outlined some recent changes to the detection systems:
Improved "query watch" for counterfeit ads: While anyone can report counterfeit ads, we've widened our proactive monitoring of sensitive keywords and queries related to counterfeit goods which allows us to catch more counterfeit ads before they ever appear on Google
New "risk model" to detect violations: Our computer scanning depends on detailed risk models to determine whether a particular ad may violate our policies, and we recently upgraded our engineering system with a new "risk model" that is even more precise in detecting advertisers who violate our policies
Faster manual review process: Some ads need to be reviewed manually. To increase our response time in preventing ads from policy-violating advertisers, we sped up our internal processes and systems for manual reviews, enabling our specialists to be more precise and fast
Twenty-four hour response time: We aim to respond within 24 hours upon receiving a reliable complaint about an ad to ensure that we're reviewing ads in a timely fashion
So in addition to responding more quickly to violations, Google is adjusting its warning signals to catch bad ads before they appear. It watches riskier keywords search queries more closely than others, and it has improved its profile of what a bad advertiser looks like.
Google Knows Spam
Google's Gmail spam team is legendary. Gmail's spam filters are excellent, and Gundotra says that the same team is working on Google+ comment spam now. Fighting bad content is in Google's DNA. If Google wants its users to see ads as valuable content, it's wise to apply the same rigor to filtering them.
According to its own measurements, the effort is working. Google blocked over 130 million ads last year, knocking out 50% more bad ads than it did the year before. 150,000 bad advertisers were shut down last year, and 95% of them were detected through Google's automated protections. The "vast majority" of bad ads are caught before they appear on Google or its partner networks.
Lead image courtesy of Shutterstock
Do you ever click on Google ads? Have they helped you make a purchase?