Between hacked celebrity nude photos and an active men's rights community, there is one bright spot on Reddit that no bad press can dim: the Reddit AMA. Short for "Ask Me Anything," it's a popular Q&A format on the social website Reddit.
Everyone from President Obama and K-pop star Psy to Sir Tim Berners-Lee, inventor of the World Wide Web took to thee AMA platform to answer audience questions. Reddit's huge community is the perfect hype machine for promoting a new movie, a product release, or a lagging political campaign.
Redditors have been doing AMAs since at least May 2009, when a community called r/iAMA—as in "I am a"—was founded. The practice has caught on quickly in the last few years, with 6.154 million subscribers to the r/IAMA subreddit, what Reddit calls subcommunities on its service. Reddit recently capitalized on the AMA's success with a new app specifically for viewing the /r/IAMA community.
However, the AMA format isn't just for big shots. It's for anyone with something to say that audiences want to hear. You don't have to be the president to have a popular AMA; some of the top AMAs of all time (as voted by users) include a person who fought a bear and survived and a man with double the usual amount of genitalia.
See also: Ask Curiosity Anything: Mars Rover Takes Reddit Questions
"Some of our favorite AMAs have been by people whose interesting expertise or life experiences have made their AMAs absolutely captivating—from the vacuum cleaner repair technician to the dangerous spider handler, your stories are absolutely welcome on /r/IAMA," Reddit spokesperson Victoria Taylor told ReadWrite.
Still, not all AMAs are created equal, and some are definitely more interesting and better attended than others. If you're thinking of organizing an AMA for yourself or your company, here are some suggestions for making it a good one.
Organize With Moderators
It isn't against the rules to show up unannounced for an AMA. But if you want the best experience possible, you'll arrange it with the subreddit moderators in advance.
This will help you verify your AMA more quickly. Every person who submits an AMA is required to send proof to the moderators, whether they are claiming to be an employee of a particular company or even somebody with cancer.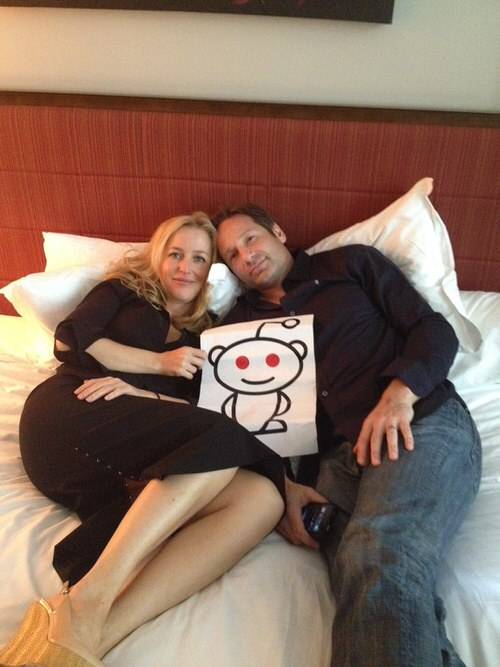 Usually, proof takes the form of a tweet from the person's official Twitter account, which is already verified. Peter Dinklage recorded Reddit a video. The man with two penises took a picture—I'll let you guess what the photo was of.
This may sound harsh, but back before proof was required, a supposed kid with cancer scammed a lot of redditors for money. Moderators first got suspicious when the AMA host, a 17-year-old, said he did not own a camera in any form. Soon, after the hoaxer posted a link to his music site with a request for donations, moderators took the entire thing down. Since then, dozens of AMAs have been proven to be fake, but it happens far less of the time now that proof is always required.
As a result, redditors are wary of asking questions on an AMA thread that isn't verified yet. If your AMA is not verified immediately, people may lose interest.
In some cases, moderators can also put your AMA on the calendar for people to look forward to. The general rule is that if there's a Wikipedia page associated with your name, company's name, book, etc., then it's considered an AMA that's noteworthy enough for the calendar.
Another benefit of letting the moderators know when you're arriving is that one of them can budget time to keep an eye on your AMA for trolls and irrelevant questions. Only moderators have the power to delete questions or ban users, even if they're derailing your AMA.
By the way, the moderators of r/IAMA aren't the only administrators you could reach out to in advance. If you don't think your story is general interest, you can also consider submitting it to the moderators of another subreddit aside from r/IAMA. Speaking personally, when I was promoting my book about anime, the more logical choice for my AMA was r/anime. Since there's a subreddit for virtually every topic, there's one for your interests, too.
Be Authentic
AMA questions answered in a genuine voice—versus a stiff facade—can be the difference between a successful and unsuccessful AMA, Taylor said.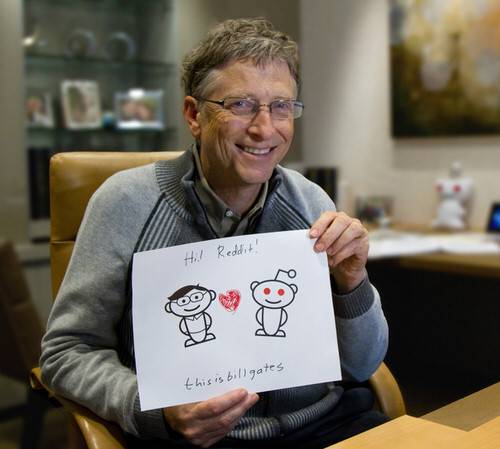 Bill Gates peppered his AMA with goofy anecdotes and "dad jokes," kidding that people give him "free software" for his birthday every year. As one of the world's most powerful men, Gates has a reputation to protect. But by acting down to Earth, he well may have improved it.
Redditors don't want canned corporate answers, they want honesty and humor. So if your organization won't let you be yourself, divulge details, and answer questions about whether you'd prefer to fight 100 duck-sized horses or one horse-sized duck and generally act like a human being, your AMA probably won't go well.
It's reasonable that companies are worried about answering the hardballs. However, recent AMAs have shown that tough questions can turn into opportunities. You'd think the Internet Explorer team would have had a hard time of it during their recent AMA, given the browser's reputation. Instead, team members were open and frank about their problems.
"I remember a particularly long email thread where numerous people were passionately debating [the IE name]," Microsoft engineer Jonathan Sampson divulged. "Plenty of ideas get kicked around about how we can separate ourselves from negative perceptions that no longer reflect our product today."
See also: Internet Explorer Struggles To Outrun Its Bad Reputation
The way Reddit works is that the questions the most people would like an answer to are upvoted to the top of the page. You should at least make an effort to answer the most popular questions, even if it surprises you to see what your audience is most interested in knowing.
Obviously, you shouldn't answer downright hostile questions. And indeed, answering hostile questions poorly is going to do more harm than good. When a redditor linked Toronto City Council candidate Paul Alves to Rob Ford, Alves went off the deep end:
"Slander, in it's [sic] purest form. Do you happen to work for the [Alves opponent] Ana Bailao campaign? What's your motive? You do know you can be identified by reddit account and slander is illegal, yes?"
Alves ended up deleting his Reddit account. His AMA, minus his own words, is still online.
Getting so riled up by your questioners that you threaten to sue them is always a bad idea. But an AMA where you reply to only the lightest of softballs won't give an audience much reason to stick around.
Make Time
Reddit suggests putting aside 60 to 90 minutes for your AMA.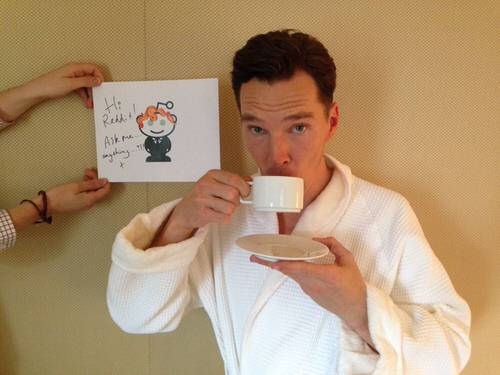 Don't expect to be able to get anything else done in that time. Even if you're not a celebrity, the r/IAMA community is enormous and you could get hundreds of questions in that window. One way to take the pressure off of yourself might be to write in the initial AMA prompt, "I will be here from X to X time, and do my best to answer everything I can!"
Even as questions start coming at you from all directions, you don't want to rush. One word answers aren't very helpful to your audience. Your AMA will be more popular with fewer longer, heartfelt answers than hundreds of short ones.
Neil DeGrasse Tyson engaged his AMA audience exceptionally well, and kept it going for several hours. Each time he answered a commenter's science question, Tyson tweeted the fact from his official Twitter account, simultaneously verifying his identity while drawing in an increasingly large number of audience members.
Remember, this is about engaging your audience, and maybe even growing it. Respond to people's questions the way you like to be spoken to. Otherwise, Taylor suggests, maybe an AMA isn't the right option for your brand.
"We encourage sharing long, in-depth answers—or at the very least, answers that defy people's expectations and that create a real conversation," she said. "If a brand does want to engage, we recommend utilizing our dedicated brand space to launch content or supporting the community through advertising."
The AMA can be a powerful tool for sharing your story, but it also has a very specific set of etiquette. Redditors don't want to advertise for you, they want to talk to you. If you can't work with moderators, be authentic, and make time, it doesn't matter how important you are.
Lead photo via the White House. All other photos via their respective Reddit AMAs.