Maybe you've been in a position similar to the one Hemant Bhargava, a business professor at the University of California, Davis, found himself in as he redecorated his home. As he recounted to Adam Davidson for a New York Times piece, Bhargava found a chandelier on Amazon for $750. He then found the same product on a lesser-known website for $100 less, but still opted to pay more for the same product.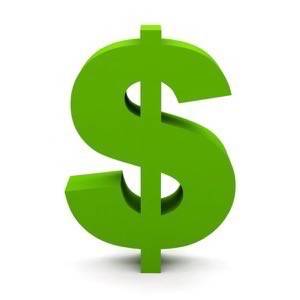 Bhargava's purchase is a textbook case of signaling, a way in which consumers can feel secure in a purchase even when there is no objective information to base that security on. And, as the Internet becomes an increasingly complex marketplace, we can expect more signaling, as well as dramatic shifts in traditional rules of the economic theory.
"There has been quite a bit of social psychology research conducted on what is called 'social proof,' meaning that people look to what others do before they take a particular action – in this case, buying a product [or] service," said Jeff Kear, who runs the Denver-based branding and marketing firm Kear Stevens. "Social proof still works very well on the Internet."
And it's not just choosing Amazon over a startup or opting to use Google over a lesser-known startup. If you've ever chosen dinner based on Yelp reviews, bumped a DVD to the top of your Netflix queue based on the star rating or researched a car purchase in online forums, you've been influenced by signaling.
Signals Help Shoppers Fight Information Overload
Davidson notes that in classical economic theories, signaling works better in marketplaces where users don't have access to reliable information. But in the modern economy, signaling tends to work better in marketplaces where users have access to too much information – a marketplace like the Internet, which can make Calcutta look tranquil.
"The Internet is, among other things, a massive, chaotic marketplace. Too much information, it turns out, is a lot like no information," Davidson wrote, noting most people simply don't have the time to research or comparison shop on every single purchase.
Signals That Work: Celebrity and Non-Celebrity Endorsements
Pepsi paid Nicki Minaj a lot of money to be their celebrity spokeswoman. Pepsi does not expect us to believe that she is suddenly an expert on carbonated beverages. Under the rules of signaling, Minaj is bling: her contract proves that Pepsi has enough money to hire her, which, by extension, proves a lot of people buy Pepsi products.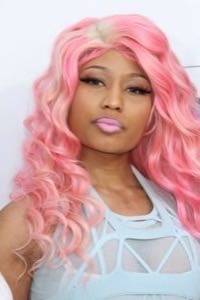 But we don't always need a celebrity to convince us to buy online or off. Often proof (or perceived proof) that someone like us bought and enjoyed the product is enough to get us to make a purchase.
"Ads that contain a short testimonial and even a picture of the person providing the testimonial still draw quite well over more generic, benefit-oriented messaging, simply because a third-party is providing proof of the legitimacy of the product," Kear said.
Signals To Avoid: The Dollar Sign
Putting a dollar sign and prices in a Google keyword ad is a time-honored trick to convey value, but a recent University of Iowa study is worth noting: the study found that ads with dollar signs and prices were more likely from companies offering inferior products and poor customer service.
"We found that merchants that can't compete on service attract customers using the lure of a good deal," said Gautam Pant, a professor of management sciences in the Tippie College of Business. "If you're a retailer with a low reputation, you use what you have, and price is the best thing they have to attract customers."
Photo of Nicki Minaj by s_bukley / Images from Shutterstock.com