Entering the market flooded by well-known companies is quite a challenge. Yet, not for those who know the market rules and turn them into their advantage. If you've founded a startup and aren't quite sure how to make a way among your renowned competitors, you've got to the right article. There's something you can do. Let's take a look at how startups can compete with big companies.
Create strong positioning
So why should customers choose your brand? Understand what you offer and who you offer it to. If you don't see what is so special about you, believe me, your clients won't see either.
What you really need is a precise and catching positioning. It can be challenging for a small company, but here are some practical tips to start with:
Study your clients. Make short interviews with your clients. Outline your Ideal Customer Profile. Here's a simple guide to help you move with it. You need to understand what made them choose you over the big guy. Gather all the answers into one pool and outline your strong sides.
Learn your competitors. Conduct research of your 10-15 nearest competitors. Examine everything they offer: their services, USPs, clients' reviews (don't forget about negative ones, you can overrun them here). Think about your niche. It can be either wide or super narrow. Our reality creates new opportunities for new niches. You always can try to make the most of the situation. In the wake of Coronavirus, there are also new directions and niches to jump in. Just dig through some recent trends, statistics, or articles.
Word your USP. Having analyzed your competitors and clients, create a unique and most appealing product offer. It shouldn't be written on 5 pages, rather short and precise.
Brainstorm ideas with your team ― there is no need to invent a bicycle again, just find a new way to ride it. If you feel that you need external expertise, outsource a marketing expert or business analyst to help you create a strong positioning.
Use great storytelling
When you compete with big brands, good storytelling is essential. Tell stories that impress, charm, and win your customers. Stand out with creativity and a nice brand story. Here's some inspiration from startups that have done it:
Let's look at the Dollar Shave Club ― a company that delivers razors and other personal grooming products to customers by mail. They've used the power of storytelling to create an ad that got over 26M views. The startup got more than 12,000 orders in the first 48 hours.
Another case is the Death Wish Coffee company. It uses great storytelling on its website to stand out in a very busy coffee business niche. Just imagine, how can a startup distinguish itself in the coffee industry? But they did it.
The Saddleback Leather Co. developed a great legend behind its brand with a 100-year warranty. Just look at their slogan 'They fight for it when you are dead'. The company sells all sorts of leather goods, including a reusable toilet roll for $1,000,000.
Be convincing. You have to be 100% in love with what you're doing to make others love it, too. Tell your story with passion, advertise your products with enthusiasm, be proud of what you offer. It's not only important to attract customers but also to engage investors in supporting your business. Although there are tons of various "investor hunting" guides (fulcrum dot rocks) useful and explicit articles, communication is still the most effective instrument.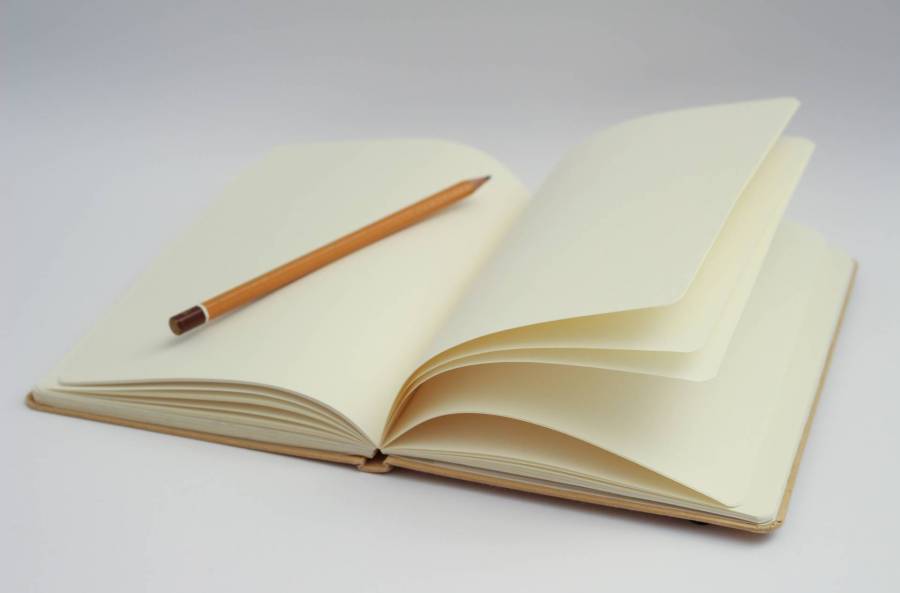 Go mobile
Everybody is going mobile. It's a fact. Small companies need to adopt newer technologies faster than the big guys. So, catch the trends. Develop a fault-tolerant, smart, new mobile or a web app. Make it as fun and interactive as you can. Don't overthink it but use the popularity of mobile apps for your benefit. Think through the features your app needs to impress the clients, calculate approximate costs, start developing it.
How can a startup compete with big companies through an app? Huh, in many ways. After all, it depends greatly on your niche. A really good app enables you to provide extraordinary customer service. It allows you to communicate with your clients and turn them into brand advocates. Finally, a popular app can always bring you additional money through advertising and cooperation models.
Your app shouldn't be generic. You can add crazy filters, animations, Easter eggs ― anything to make yourself stand out from the staid and boring big companies who are too scared to be creative. It's a win-win solution.
Be an underdog. It's cool
We watch movies about underdogs all the time. Everyone roots for little guys. For instance, Rudy, Forest Gump, and the Karate Kid have had us digging deep for the unexpected hero, the one who punches above their weight. In the modern world, underdogs rule.
Thus, Harvard Business School even offers two key factors which help underdogs to win:
A position that looks like you're at a disadvantage. As to the study, this seemingly disadvantaged position in the marketplace is critical for business growth ― people do want the underdog to succeed.
Showing your passion and determination. Being more determined than others about your goals, not giving up, and hitting obstacles along the way gives people hope and shows that success is still possible in a challenging environment. That's why they are more likely to choose an underdog over a big player who had it all way easier.
What's more, Harvard Business School has created a series of studies that have tested how effective an underdog biography can be for a business to increase purchase intention as well as brand loyalty. So, take a look and catch some inspiration from there.
Go extra mile
Offer your clients extra in everything you do: your product, your customer service, etc. When clients feel that you care about them, they will not just return to you, they will recommend you to others.
Here are some simple and quite obvious tips on how to compete with big brands through your service:
Always attend to your customers quickly. Set up a quick auto-response for the customers' inquiries or make sure to hire a 24/7 customer support specialist.
Make regular audits to check the quality of your products and services. You can use the help of your already existing clients. Make a short query asking them what they like and don't like about your startup. By this, you will do both: find out your gaps and show the customers that you care.
Meet and exceed your promises. Set up high-quality service standards and define your added values. Added Value means something extra to add to your product or service. Study what your clients have to say ― what is the thing they like the most.

Establish a strong Content Marketing strategy
Whatever online strategy you use, your Content Marketing is going to have an impact on every other part of your plan. It's possibly one of the most important pillars of your Marketing.
Start building your strong content marketing strategy, make sure that you:
Use a well-planned SEO strategy to get high Google rankings for the customers you want. If your keywords are too competitive, try to use longer ones (LSI Keywords). Here's a 9-step guide to help you with building the right SEO strategy.
Take advantage of the power of Google Ads to increase your audience. PPC (Pay per Click) campaigns are a good way to raise awareness about your startup as well as to attract potential customers.
Don't underestimate social media. Nowadays it's a good tool to promote your business. So, harness your social media marketing to engage more customers and develop your brand awareness.
Having good content marketing can be a relatively cheap way to market your brand, but it's essential for startups because it's a way to show off your expertise and become an authoritative voice in your industry. In general, digital marketing should not be underestimated before. Not it is becoming one of the strongest sides of your overall marketing strategy. To understand why so, make sure to read this brief yet informative piece.
Wrapping up
Competing with big brands isn't an easy task, but it makes the game all the more interesting! After all, famous brands don't have your creativity, your bold ideas and courage.
The success of your business is in your hands, not sitting in the clutches of your biggest competitors.
So, here's just one more reminder of things you need to get done:
Work on strong positioning of your startup
Attract everyone's attention with your storytelling
Invest in a fault-tolerant, mobile/web app
Go extra mile for your clients
My best advice for you is this: Don't second guess. Don't wait. Don't be hesitant. Do it.