Hearst is showing the Skiff e-reader at CES this week, but the company also just announced a deal with Format Dynamics that focuses on a very different aspect of the online content business: printing hard copies of websites. Printing from most websites tends to result in wasting lots of paper on printing empty pages. Often, the layout of the site also doesn't look quite right on the printed page. Format Dynamics works with publishers to create printed pages that are professionally formatted – and in the process, the company also adds advertising to those pages.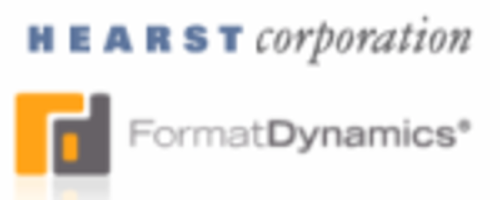 Hearst is rolling out Format Dynamics CleanPrint technology on GoodHousekeeping.com now, and plans a larger roll-out later this year on its other sites like Cosmopolitan, Harper's Bazaar, Redbook, Popular Mechanics and Seventeen. Some of the larger websites that already use Format Dynamic's technology include the Denver Post, Politico, CNN Money, Slate and the Wall Street Journal.
Format Dynamics takes a publisher's HTML code and reformats it into a multi-column layout. The service then adds advertising to these printouts based on criteria set by both the advertiser and the publisher. Advertisers are charged per printed ad.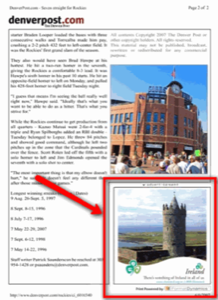 Catering to Big Publishers for Now – Self-Serve Services Coming in the Future
For the time being, Format Dynamics is only working with larger publishers, but the company's CEO Ethan Holien told us that a self-serve product for small publishers is also on the company's roadmap.
Question: Do People Still Print?
We couldn't help but wonder how many people actually still print anything from a website. According to Holien, this number is higher than most people expect. He couldn't disclose the exact data – though the company does offer detailed statistics to its customers. The only statistic we were able to get was that for a typical news site, about 0.5% of all visitors print out news reports. According to Holien, for other types of content, this number can often be much higher and given the content on GoodHousekeeping.com, Hearst will likely see printout rates higher than 0.5%.