Earlier this year, influential venture capitalist Fred Wilson encouraged entrepreneurs and VCs to get behind open data. Writing on his widely read blog, Wilson urged developers to adopt the Green Button, the project that former United States Chief Technology Officer Aneesh Chopra launched in 2011 to unleash energy data.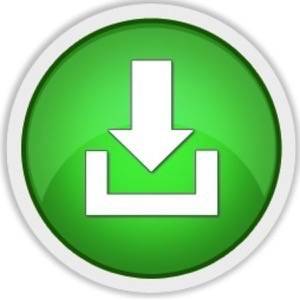 Today, the Obama Administration announced that nine major utilities and electricity suppliers have committed to using and extending the Green Button to enable some 15 million households to access data about their energy usage. As with the Blue Button for healthcare data, the White House asserts that providing energy consumers with secure access to information about energy usage will increase innovation in the sector and empower citizens with more information.
"This is the kind of innovation that gets me excited," Wilson wrote.
The Green Button is like OAuth for energy data. It is a simple standard that the utilities can implement on one side and web/mobile developers can implement on the other side. And the result is a ton of information sharing about energy consumption and in all likelihood energy savings that result from more informed consumers.
The thinking here, as with Blue Button, which enables veterans (and soon all federal workers) to download their personal health data, is that broad adoption by utilities and engagement with industry will lead to new opportunities for software developers and civic entrepreneurs to serve a new market of millions of consumers who want better tools to analyze and manage their energy data.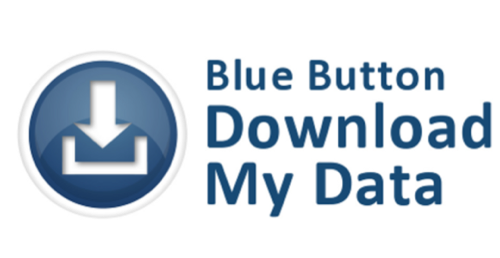 Chopra challenged the energy community last September to model the Green Button after the Blue Button. According to the White House, a common standard for the data in Green Button will be further developed in collaboration with a public-private partnership supported by the Commerce Department's National Institute of Standards and Technology.
"Companies are already developing Web and smartphone applications and services for businesses and homeowners that can use Green Button data," Dr. John P. Holdren, assistant to the president and director of the White House Office of Science and Technology Policy, wrote in a White House blog post. "These tools can help consumers choose the most economical rate plan for their energy use patterns; deliver customized energy-efficiency tips; provide easy-to-use tools to size and finance rooftop solar panels; and conduct virtual energy audits that can cut costs for building owners and speed the initiation of retrofits."
"If you've got a smartphone or tablet, you know how clever and convenient some of the apps are, and how they can transform the way you manage your time, your finances, and the way you work," said Tony Earley, PG&E Corporation's Chairman, CEO and President in a prepared statement. "The more apps that are available on the energy side, the more chance our customers will have to find an easy way to similarly manage their energy use."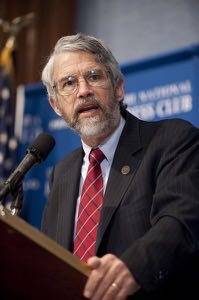 Dr. John P. Holdren, Assistant to the President for Science and Technology and Director of the White House Office of Science and Technology Policy
The electricity suppliers and utilities that are making this new commitment serve, in aggregate, 15 million households. They include American Electric Power, Austin Energy, Baltimore Gas and Electric, CenterPoint Energy, Commonwealth Edison, NSTAR, PECO, Reliant, Virginia Dominion Power.
In service of that goal, the administration announced that Itron, Oracle, and Silver Spring Networks will join Aclara and Tendril in developing Green Button software and a new Apps for Energy contest to try to catalyze the development of new Web and mobile tools.
Open Data and Smart Disclosure
The Green Button is a good example of data for the public good and "smart disclosure," whereby a private company or government institution provides a person with access to his or her own data in open formats.
Smart disclosure is defined by Cass Sunstein, administrator of the White House Office for Information and Regulatory Affairs, as a process that "refers to the timely release of complex information and data in standardized, machine-readable formats in ways that enable consumers to make informed decisions."
For instance, the quarterly financial statements of the top public companies in the world are now available online through the Securities and Exchange Commission.
Why does it matter? The interactions of citizens with companies or government entities generate a huge amount of economically valuable data. If consumers and regulators had access to that data, they could tap it to make better choices about everything from finance to healthcare to real estate, much in the same way that Web applications like Hipmunk and Zillow let consumers make more informed decisions.
"I'm a big fan of simplicity and open standards to unleash a lot of innovation," wrote Wilson.
APIs and open data aren't always simple concepts for end users. Green Buttons and Blue Buttons are pretty simple concepts that most consumers will understand. I'm hoping we soon see Yellow Buttons, Red Buttons, Purple Buttons, and Orange Buttons too.

Let's get behind these open data initiatives. Let's build them into our apps. And let's pressure our hospitals, utilities, and other institutions to support them. I'm going to reach out to ConEd, the utility in NYC, and find out when they are going to add Green Button support to their consumers data. I hope it is soon.
ConEd doesn't look to be on board with the Green Button quite yet – but they may soon have more incentives to join.