As Google works to emphasize up-to-the-minute search results, it has also quietly killed off a search feature that helped users search for content from the past. As users in the Google search help forum have noticed, the Timeline feature for Web search has disappeared. It helped filter search results for specific timeframes.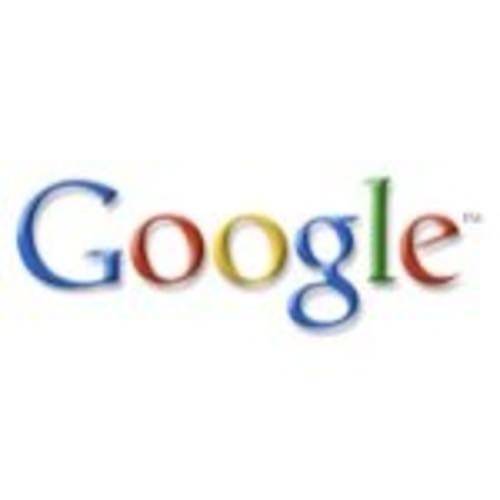 Timeline view is still available in Google News, but it only searches certain archived publications instead of all Web results. Google community managers have suggested the normal date range filter as an alternative, but this isn't a browsable feature like Timeline was. Just as it has done with Google Reader in recent weeks, Google has killed off a feature used by a small but dedicated set of its users.
Timeline view showed the frequency of results over time: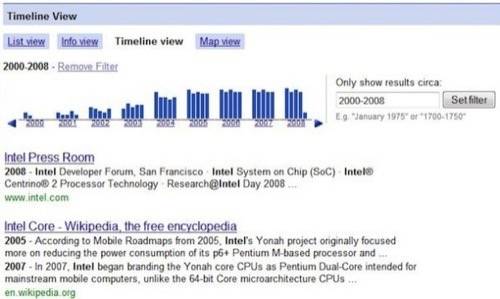 In response to user complaints about the disappearance of Timeline, Google search community manager Kelly Fee suggests using google.com/trends or google.com/insights/search for graphs of search results over time, but those tools only go back to 2004, and they aren't a part of Web search. She also suggests the Google Books ngram viewer, but that's only for book searches.
The only option now is a simple date range filter on all results: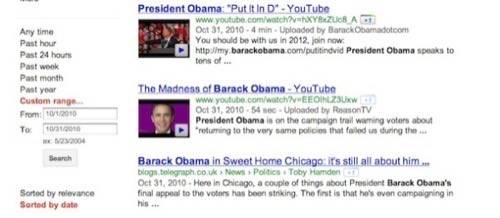 Google's Going Real-Time
The end of Timeline coincides with its implementation of new real-time search algorithms that privilege recent results over old ones by assuming when users want current information. It's also experimenting with real-time search on Google+, and it's surfacing recent posts from the social network in Web search. The removal of Timeline pushes users of Google search away from historical content and toward real-time results.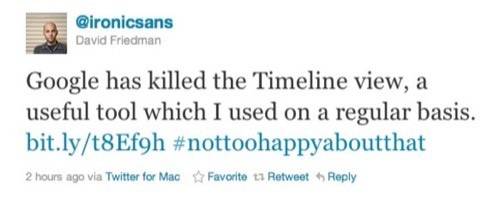 Google can do whatever it wants with its free services, and it doesn't have to explain itself to anyone. And pushing around smaller products like Google Reader in the interest of Google+ is a sensible business move. But taking away useful features of Google search raises a more core issue.
As Vic Gundotra has made clear, the + part of Google is integral to Google itself. Is it starting to change the company's priorities? Google's mission has always been to organize the Web's information. Is its new social experiment in real-time trends compromising that?
Timeline search screenshot credit: Digital Marketing Rucksack