Google+ just got a feature that takes a bite out of YouTube. Google+ users can now post video recordings as updates to their circles. In the video sharing menu, there's now a 'Record video' option that turns on the webcam. After recording, the video can be shared as an attachment to a post.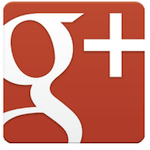 This kind of personal broadcasting is something YouTube is known for, but now informal video updates can be shared straight to Google+ circles. The Google+ stream allows all kinds of in-your-face content, including animated GIFs and Google Music players, and now it adds impromptu video updates to the mix.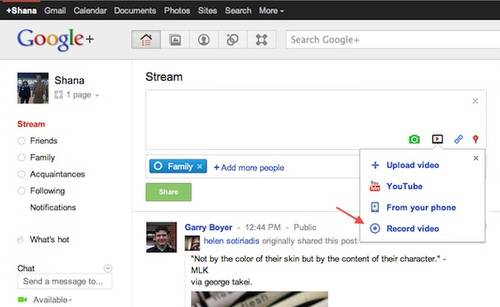 These video status updates bypass YouTube and go straight to the stream. Google+ Hangouts, the live video chat feature, uses YouTube for recording and also allows group watching of YouTube videos. Google began integrating YouTube and Google+ last October, and YouTube's new homepage now features Google+ prominently. There's also a floating YouTube tab on the right side of Google+ pages allowing for quick video searches.
Would you post a video update to your circles?