Google is putting a strong emphasis on local search lately and today, the company is launching Place Search, which will give you a more comprehensive view of local search results whenever Google's algorithms detect that you are performing a search for local information. A new "Places" link in the sidebar will also make this feature available when Google doesn't automatically display the new results page. Google is rolling Place Search out globally now, though it will take a few days before it is available everywhere.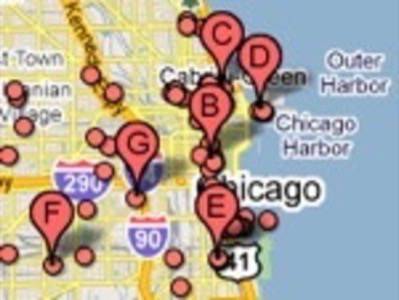 If you just can't wait to try this new feature, you can also use this link to get a preview of the new search results right now.
What makes these new results more user-friendly is the fact that Google now clusters related results together. The new results are marked with a red pin and feature direct links to relevant review sites like Yelp, Citysearch, Zagat, Urbanspoon and TripAdvisor. Whenever possible, Google will also select a relevant quote from one of these reviews and display it right on the search results page. Google notes that a standard Place Search results page now features between 30 and 40 relevant links. The company claims that in its tests, Place Search saved users "an average of two seconds on searches for local information.?"
These new pages actually look quite a bit like Bing's local search results, though Bing does not display these by default whenever it detects a local search.