Philipp Lenssen at Google Blogoscoped noticed today that Google announced that it will be shuttering its Hello photo sharing and chat application next week. Hello was an instant messenger-like desktop photo sharing application that made it easy to send photos to friends via an encrypted connection. The Hello.com web page has been replaced by a shut down notice and the service will cease to work on May 15th.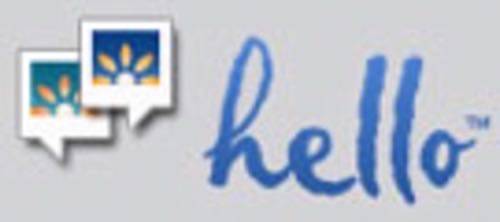 "We originally embarked on a mission to make photo sharing easier and more fun with Hello. We plan to keep carrying that torch in new projects to come," wrote the Hello team on their now defunct web site.
Hello, which was part of Google's 2004 acquisition of Picasa, seems to have been neglected in recent years. According to Compete, Hello's traffic has fallen by over 50% year-over-year, and Wikipedia says that Hello shut down its "Bloggerbot IM" service in favor of Picasa's "Blog This" function in 2006.
The Hello team encourages users to use Picasa, Picasa Web Albums, and Google Talk, and it seems likely that redundancy is what killed Hello. Google Talk already has file sharing and Picasa albums are viewable within the chat client (though Google Talk doesn't encrypt files and chats the way Hello did). Could we see tighter integration between Picasa and Google Talk now that Hello is out of the picture? And more importantly, what will Google do with such a cool domain?