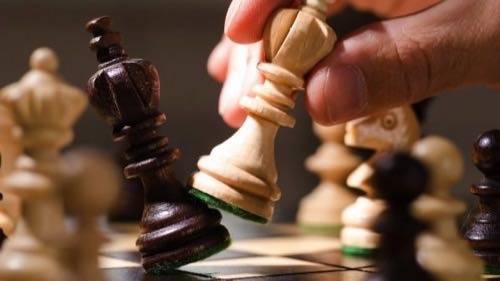 After months of acquisition speculation, it appears that mapping company Waze may actually be, really and truly, getting bought. And the lucky winner? One of the few companies on the planet that probably doesn't need Waze at all: Google.
Israeli business publication Globes is reporting that Google will acquire the Ra'anana-based Waze for $1.3 billion. Naturally, neither party in this reported deal is confirming the details, no doubt until their ghostwriters can get the corporate blogs ready to post.
Update: Tuesday morning, the acquisition was officially announced by Google.
(See also: Google Confirms Waze Buy)
If this deal does go through, it essentially knocks a major mapping-data resource off the board. Waze's social-oriented traffic app has generated a lot of map data, independent of vendors Google, TomTom, NAVTEQ and the crowd-sourced OpenStreetMap Project.
The fact that there have been so few collections of geographic data out there for commercial use has made Waze very attractive to anyone looking to build a mobile platform without relying on Google Maps. When Apple decided to discontinue using Google Maps data in its own Apple Map app for iOS, Waze and TomTom were used for map data.
It was likely this association that helped create rumors earlier this spring that Apple was courting. Apple CEO recently publicly denied ever having made a bid for Waze.
Facebook, on the other hand, was very much in the hunt for Waze, with rumors that the social media company was throwing around billion-dollar checks to pick Waze up. Facebook reportedly backed off when it learned that Waze, unlike other Facebook acquisitions, wanted to remain open and maintain its offices in Israel.
(See also: Facebook Rumored To Purchase Traffic App Waze For $1 Billion)
It is not clear what Waze's role within Google will be when all is said and done, though early reports indicate the company will remain independent. Likely, a scenario like Google's 2010 acquisition of travel vendor ITA Software will unfold. Today, ITA is still a separate entity, and its passenger and airline reservation systems software powers travel apps like Kayak and Hipmunk.
While Waze data would be superfluous to Google's mapping data, the social aspects of the Waze app, which enables users to report traffic conditions in real time, could be folded into Google's mapping system, which would increase the accuracy and robustness of Google's existing traffic-reporting systems.
However Google opts to use Waze, one thing is for sure: Waze and its data would now be out of reach for any company that needs mapping data without going through Google. This puts Apple and Facebook in a particular bind.
Which may have been the whole $1.3-billion point.
Image courtesy of Shutterstock.