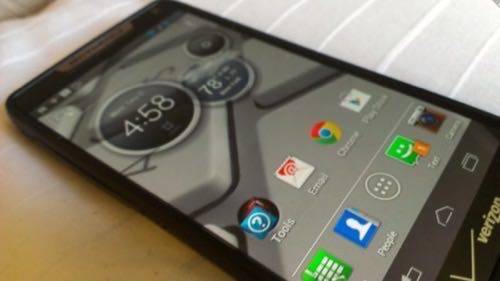 Ever since Google bought Motorola almost two years ago, people have speculated what the two companies' first jointly developed smartphone would look like. Looks like we're about to find out.
According to a report from AdAge, Motorola will publish the first advertisements for its coming "Moto X" smartphone tomorrow. The full-page ads (embedded below) will run in the Wall Street Journal, the New York Times, the Washington Post and USA Today. The ad has a patriotic feel to it, touting "the first smartphone designed, engineered and assembled in the USA."
"The first smartphone that you can design yourself," the ad states. "Because today you should have the freedom to design the things in your life to be as unique as you are."

The rumor mill has long held that the Moto X will be a fully customized phone—i.e., one users can effectively "design" much the way you can customize a PC when you order it online. Yet nobody knows exactly what that might mean. Rumors earlier this year suggested that consumers will be able to choose which carrier the phone will use, as well as its color, storage size, app mix, and other features. If the AdAge report is correct, those customization rumors looks considerably more convincing.
Google and Motorola have released one line of smartphones since the search giant's $12.5 billion acquisition of the smartphone maker. The Droid Razr (HD, Maxx HD and M) lineup was announced in September 2012; those are supposed to be the last remaining products in Motorola's pre-Google pipeline.
What would you want in a customizable smartphone? Let us know what kind of hardware or software you would pack into a smartphone from Motorola in comments.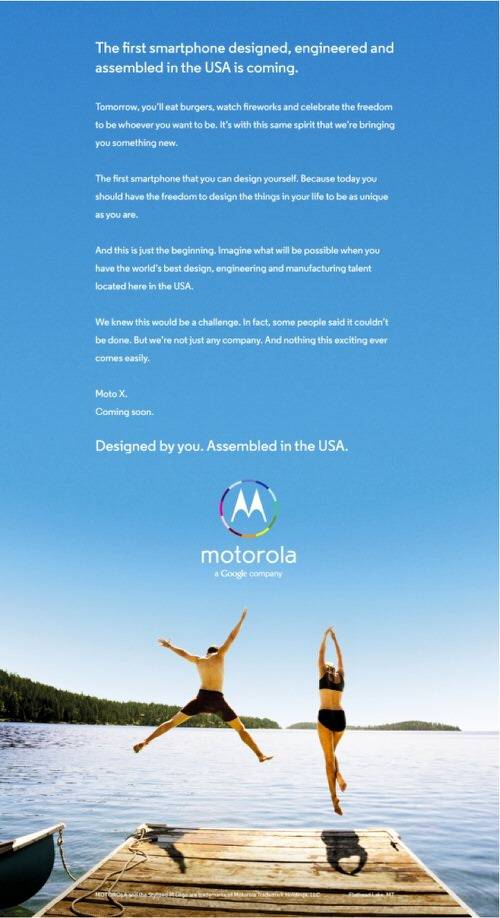 Top image: Motorola Razr M by Dan Rowinski