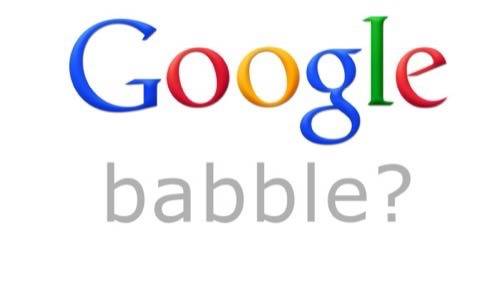 Google reportedly plans to roll up all of its texting/calling/video services — that would include Talk, Chat, Voice, and Hangout — into one platform called Babble, multiple unnamed sources are telling Geek.com.
The same sources also claim Google will unveil the service at Google I/O this May, but didn't provide a concrete launch date. When I asked Google to babble about Babble, a PR representative primly responded that the company doesn't comment on rumor or speculation.
Should Babble actually bubble to the surface at Google, it could consolidate many of the company's disparate communication technologies, most of which have long had trouble playing nicely with one another. For instance, Google Chat is currently the only messaging option that works across various Google services — for instance, allowing users to text their friends via Gmail and then migrate those chats over to Google+ when the social network is opened. Babble holds the promise of making such chat work anywhere and everywhere within the Google universe and across all Android devices.
And in an ideal world, the Google+ Hangout video chatting service would integrate directly within chats alongside Google Voice accounts, and file sharing in those chats would work through Google Drive. It sounds both neat and kind of awesome, but this sort of communication integration is something the search giant has never really managed to pull off.
What This May Mean For iMessage
If it delivers on that promise, Babble could position Google to take on Apple's successful messaging ecosystem, iMessage. Apple's anywhere, any time messaging service, which lets users pick up ongoing chat sessions while moving from, say, an iPhone to an iPad or a Mac, originally won fans because it let users text each other without running up carrier texting charges. Then Apple began expanding iMessage, first opening it to Macs as a standalone Messages app that let laptops and desktops communicate with any iOS device for free via Wi-Fi. Combined with FaceTime for iOS and yet another standalone app for Mac computers of the same name, Apple had locked down the inherent features of Google Chat and Hangouts without the need of a social network.
So by bringing messaging full circle — delivering it to iPod Touches, iPads and all Mac computers with the OS X Mountain Lion and iOS 5 upgrades — Apple neatly looped in nearly all of its devices in a way Google has never been able to match. But Babble could change all that.
Babble could, theoretically, make it a lot easier for users to stay in touch with their friends and contacts across Google's many different services — and that could be damaging to Apple. After all, the tightly managed yet smooth accessibility of moving between iOS and OS X is one of the many lock-in strategies that Apple employs in its "walled garden" philosophy.
Google, however, doesn't need hardware to ensure its services get into the hands of as many users as possible. An iPhone user could use Chrome as a browser, Gmail as a primary email client, and communicate to all their friends using Chat, G+, and Hangouts. Assuming Babble could pull that all under one umbrella, it gets easier to see how, at a certain point, an Android device would make more sense for users who primarily communicates via a slew of free Google services.
Hardware is Apple's strong selling point, but Google has shown time and again that an amazing suite of Web services will keep users locked in where it truly matters. As for the name, Babble certainly fits in the cheeky canon with the likes of Twitter and Jabber. Whether or not that's simply a project codename or the real deal won't likely come to light until May.